Happy holidays from our herd to yours! Thank you for supporting the Zoo throughout the year and helping us save animals in the wild. Below are some of our successes we'd like to share from 2022 as we close out the year and move on to 2023. Cheers to the New Year!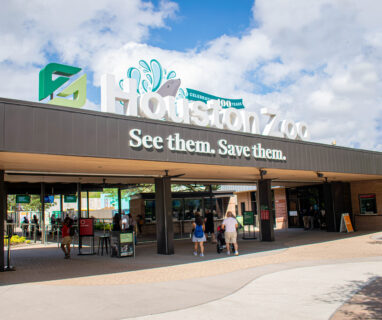 1. Celebrating our Centennial
The Houston Zoo turned 100 this year with a big birthday bash extravaganza on April 30. We've celebrated our Centennial all year with a Centennial Mural Project highlighting our conservation work around the globe, monthly Centennial Saturdays, a physical timeline that you can see at the Zoo's main entrance, and so much more. As we close out our Centennial next April, we're counting down until our newest exhibit Galápagos Islands opens.
2. Baby Betty 
This year, we welcomed a tiny Goeldi's monkey, Betty, named after the late Betty White. Due to being significantly smaller at birth (only weighing 34 grams), she was hand-raised by animal care professionals before being reunited with her parents. Betty can be seen on exhibit with her family in the outdoor rainforest exhibit in our Natural Encounters building.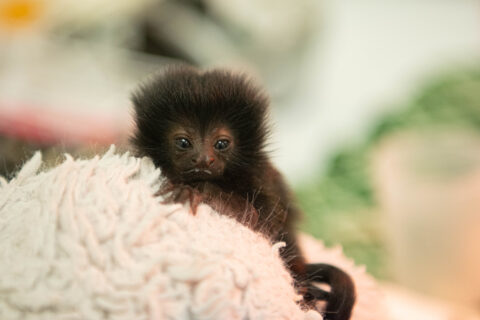 3. Flamingo Chicks
For the first time in six years, the Zoo successfully hatched Chilean flamingo eggs. The chicks are named Astro and Orbit, in honor of Houston's major league baseball team. Guests can see the chicks on exhibit behind the Flamingo Terrace.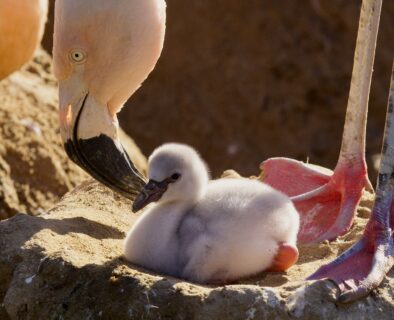 4. Top Honors in Exhibit Design for South America's Pantanal
The Zoo was recognized by the Association of Zoos and Aquariums (AZA) with Top Honors in Exhibit Design for its work on the South America's Pantanal exhibit. This marks the second consecutive year the Houston Zoo received Top Honors for Exhibit Design, winning last year for the Kathrine G. McGovern Texas Wetlands exhibit, a feat that has only been accomplished twice before in the history of the awards.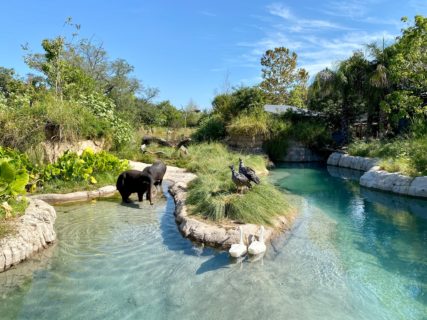 5. Eliminated Single-Use Plastic Packaging at Zoo Store
In alignment with the Zoo's wildlife-saving mission, the Houston Zoo eliminated single-use plastic packaging in all gift shops and is the first zoo in the country to do so. Since 2015, the Houston Zoo and its retail and culinary partner, SSA Group, have taken steps to remove single-use plastics from the Zoo starting with shopping bags in 2015, followed by beverage bottles and straws.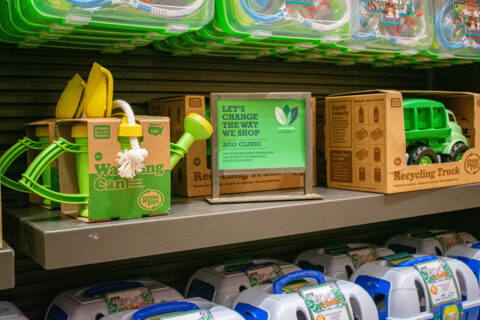 6. Record-Breaking Zoo Ball
The Centennial Ball – Once in a Lifetime presented by Phillips 66 raised vital funds for the Houston Zoo. At this year's gala, a record-breaking crowd of more than 700 Houstonians celebrated 100 years of the Houston Zoo and raised $2.3 million to support the Zoo's wildlife-saving mission, a record for Zoo Ball history.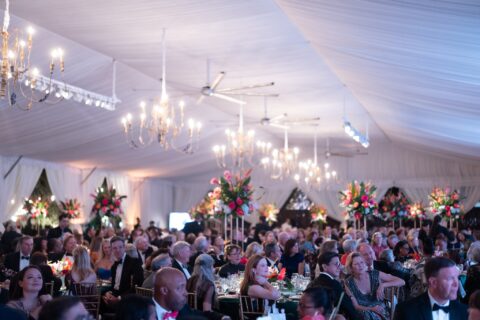 7. Cougar Cubs
In November 2022, we welcomed two new cougar cubs to our Zoo family after they were found orphaned in Washington state. Shasta VII and his brother, Louie, now call the Houston Zoo home and will carry the long-standing tradition in partnership with the University of Houston Alumni Association and be ambassadors for their counterparts in the wild while faithfully representing the cougar spirit of the University of Houston.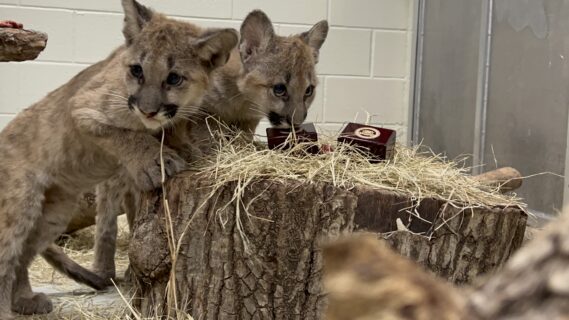 8. Saving Texas Wildlife
Every time you visit the Zoo, you're helping us save native Texas wildlife as part of the Zoo's wildlife-saving efforts that take place behind the scenes.
Sea Turtles: Houston Zoo staff have worked diligently to support the recovery of endangered species by providing veterinary care and rehabilitation for sea turtles and facilitating threat reduction efforts with communities on the upper Texas coast. In 2022, we provided medical care and support for over 60 injured or stranded wild sea turtles. If you find an injured or stranded sea turtle, please call 1-866-TURTLE-5.
Houston Toads: You are supporting the Zoo's work to breed Houston toads at the Zoo and reintroduce them into the Texas wild. In 2022, we released 1,157,800 eggs, 876 tadpoles, and 1,688 toadlets into the wild.
Attwater's Prairie Chickens: Since 1994, the Zoo has worked tirelessly to save a Texas native, the Attwater's prairie chicken, from extinction. In 2022, we released 52 Attwater's prairie chickens back into the wild.
9. Saving Lions in the Wild
The Zoo has partnered with the Niassa Carnivore Project in northern Mozambique since 2009. We supported their annual Lion Festival that was attended by more than 1,000 villagers. There was much to celebrate, including 76 lions in 16 different prides being protected in 2022. The festival continued for 10 hours as community members celebrated lions and their critical role in saving them.
10. Saving Gorillas in the Wild
Your Zoo visit is saving gorillas in the wild. Mountain gorillas are making a comeback with over 1,000 individuals now in the wild in Rwanda, Uganda, and the Congo. The Zoo supports direct, sustained protection of these great apes with our partners at Gorilla Doctors through daily anti-poaching patrols, snare removal, and expert veterinary care for sick and injured gorillas.