Regionally, our Zoo professionals work with local, state and federal organizations on research, rehabilitation and veterinary care for sea turtles and captive breeding, and veterinary and reintroduction programs to prevent the extinction of the Houston toad and Attwater's prairie chicken since 1995.
Partnering with other local wildlife non-profit organizations, the Zoo strengthens whooping crane and local bird community awareness and protection programs and provides guidance and assistance for local wildlife and habitat threat reduction efforts.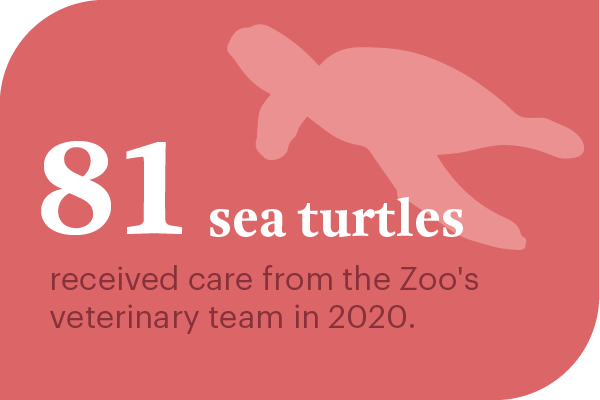 Saving Animals in the Wild
Inside Videos
KPRC Special: "Saving Wildlife: Texas"
Sea Turtle Rescue Flight from Cape Cod