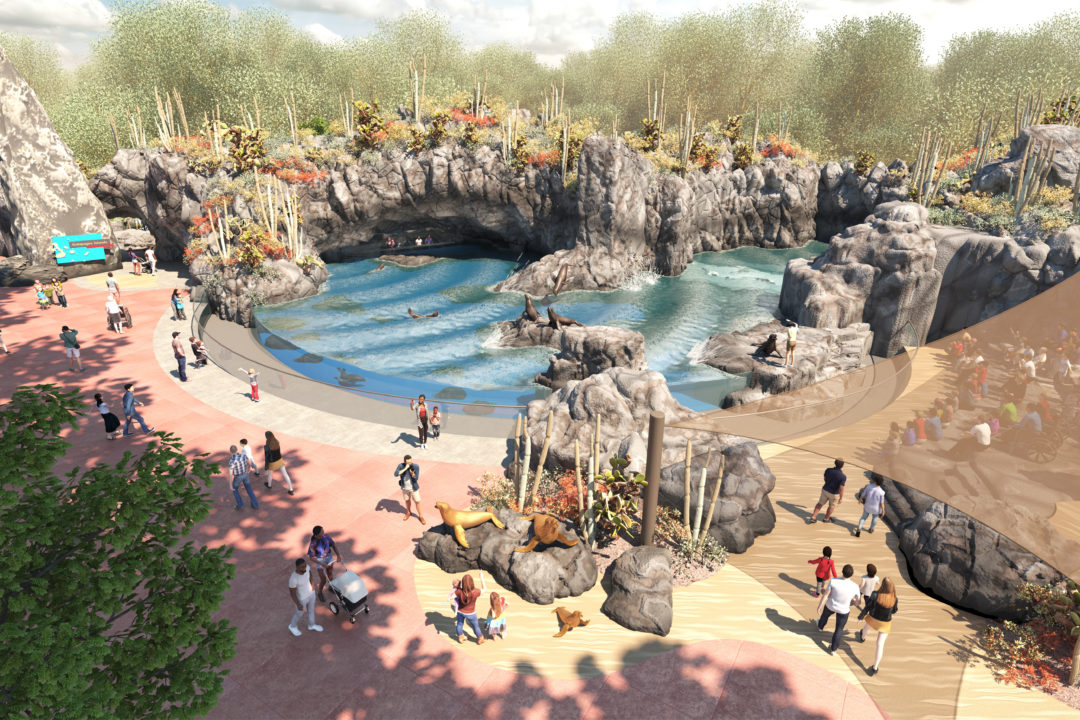 About the Exhibit
The Houston Zoo announced its Keeping Our World Wild Centennial Capital campaign in April 2018, looking forward to 2022 and the celebration of its 100-year anniversary. Approaching this milestone, the Zoo is creating a series of transformative exhibits, new public amenities, and enhanced public spaces. These projects are being completed in a six-year, multi-phase plan across the Zoo's 55-acre site, situated in Hermann Park southwest of downtown Houston. The largest initiative in the campaign is the Galápagos Islands, which will open in early 2023.    
The first major exhibit of its kind to showcase the remarkable wildlife of the legendary island chain, the Houston Zoo's Galápagos Islands will immerse guests in an environment evoking the archipelago's unique landscapes and oceanic habitats. No place on our planet better exemplifies the wonders of unique species, the delicate balance of ecosystems, or the pressing need for conservation action than the Galápagos.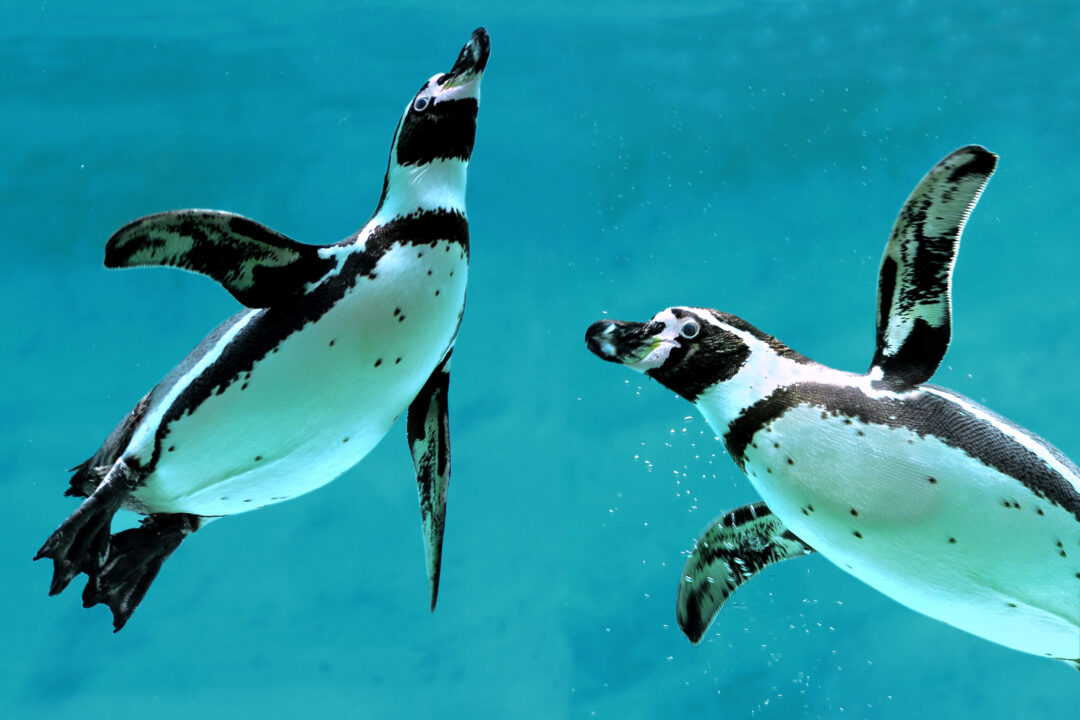 Penguins Coming to the Zoo
When the Galápagos Islands exhibit opens, it will include a state-of-the-art habitat for Humboldt penguins. With sea lions, giant tortoises, sharks, and more, Galápagos Islands will add an extraordinary immersive experience to Houston's world-class zoo.
Humboldt penguins are a great fit for Houston, since they originate from Chile and Peru in South America where it can get as warm as 100 degrees. However, they will not have to battle the Houston heat since they will have a climate-controlled environment where they will be comfortable at a consistent temperature and will be protected against Houston's mosquitos which can potentially transmit avian malaria to penguins.
The Humboldt penguins that will move to Houston will be a part of the Association of Zoos and Aquariums Species Survival Plan (SSP). The SSP program oversees the population of select species within AZA member organizations and to enhance conservation of this species in the wild.
The penguin exhibit was given with love, in memory of Isabel James Davis and her granddaddy, James Anderson Elkins III, who lived their lives with so much joy.
What's Next: Galápagos Islands at the Houston Zoo
Join us on a peek behind our construction fence to find out why we're bringing the Galápagos Islands to you in early 2023. Watch episode 1 of our brand-new web series, "What's Next: Galápagos Islands at the Houston Zoo" now!