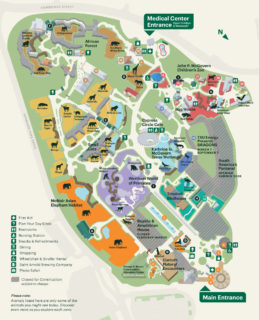 Over the years, you've watched your Houston Zoo undergo enormous changes and growth. Now, as we march toward our 100th anniversary in 2022, the Houston Zoo will celebrate by completing the most dramatic transformation in our history. 
We will redefine what a zoo can be with beautiful and immersive habitats, compelling guest experiences, and an unyielding commitment to saving wildlife. 
To create these new spaces, we are undergoing a massive construction project which will temporarily shift pathways, close buildings and move some animals to new habitats. During this process, the Zoo is working diligently to minimize impacts, while continuing to maintain the best experience possible for both guests and our animals.
Read more below!
Completed Projects:
The Texas Wetlands brings together three native Texas species—bald eagles, whooping cranes, and American alligators—in a lush wetland habitat. Thanks to the Endangered Species Act and the efforts of Texans, these three species, once close to extinction, now thrive in the Lone Star State.
The fully re-imagined Cypress Circle Café, in the heart of the Zoo, opened just in time for TXU Energy Presents Zoo Lights in November 2018. This conscientious café focuses on providing locally sourced, sustainable fare. Guests can see signature pizzas pass through pizza ovens and watch their seasonal bowl be created in front of them. Cypress Circle Café also overlooks the Kathrine G. McGovern Texas Wetlands and boasts stunning views of the exhibit.
The Hamill Foundation Black Bear Exhibit was the first project to be completed thanks to generous donor support of the Zoo's Keeping Our World Wild centennial capital campaign. This expansion more than tripled the space for black bears Belle and Willow to explore. The expanded habitat was designed to give the bears the highest quality of life and includes engaging features throughout like a revamped water feature, specially created climbing structures, and ample shade.
Timeline of Construction Projects
Additional Information
By 2022, nearly half of the Houston Zoo's acreage will be redeveloped into experiential zones that highlight wildlife and ecosystems found in Texas and around the world. With conservation messaging integrated throughout these zones, guests will leave the Zoo inspired to take action to save animals in the wild. 
The projects below are part of our Centennial Campaign and Master Plan.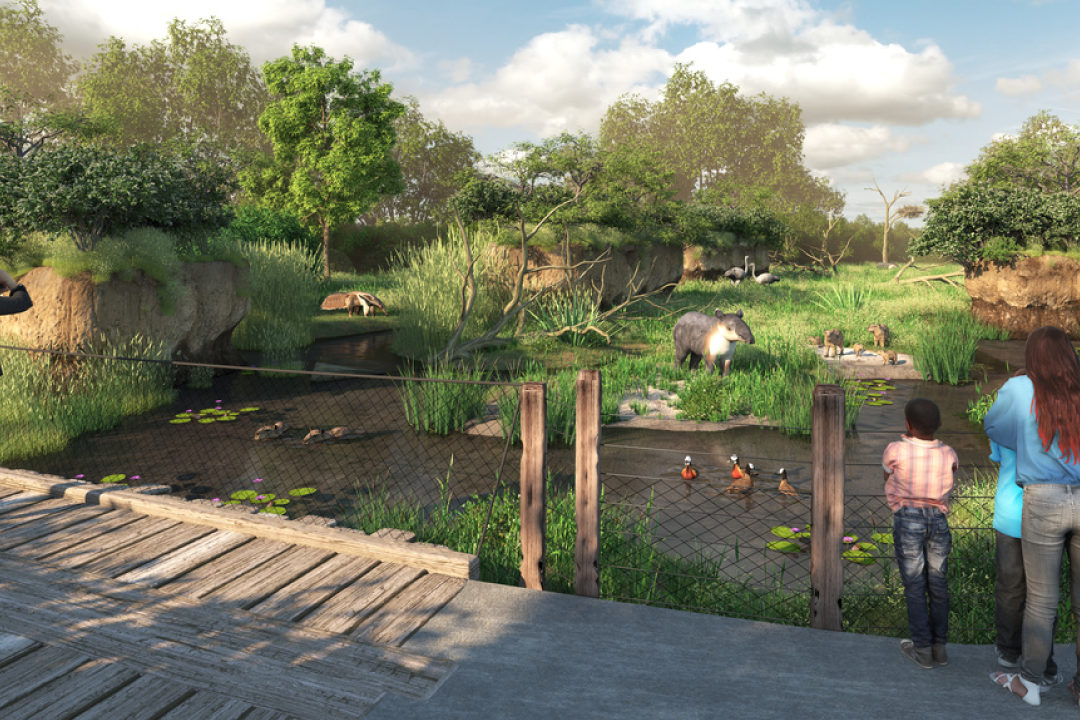 South America's Pantanal – Summer 2020
Exploring the legendary tropical wetlands of Brazil – home to South America's greatest concentration of wildlife.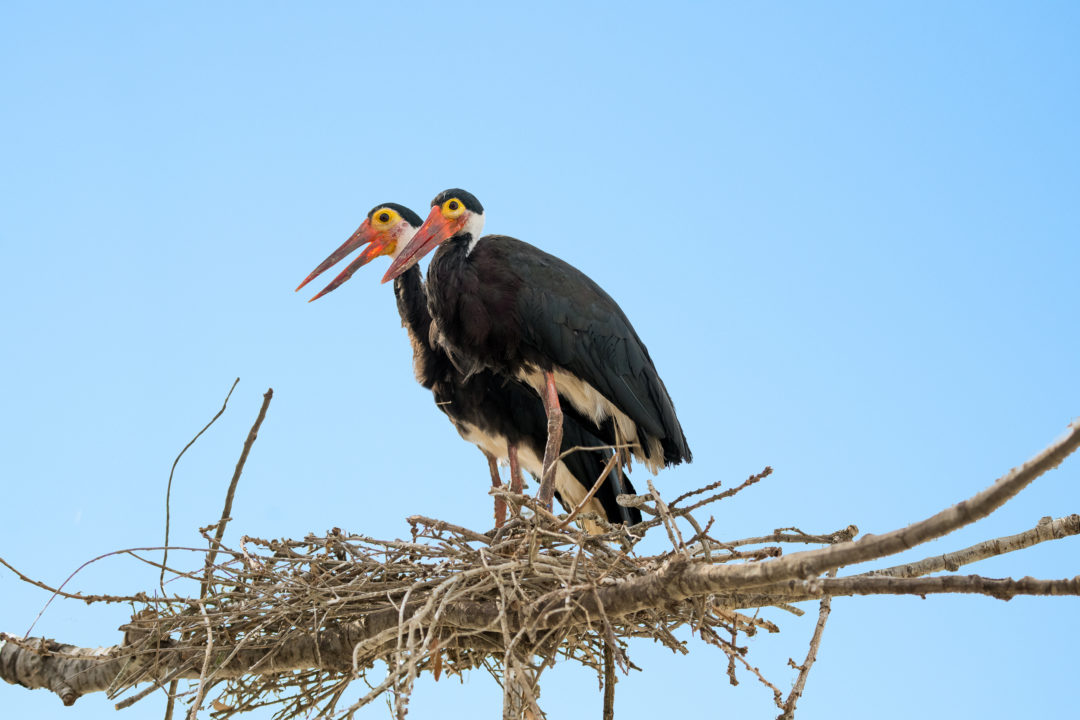 Avian Conservation Center – 2021
Showcasing the Zoo's diverse family of bird species.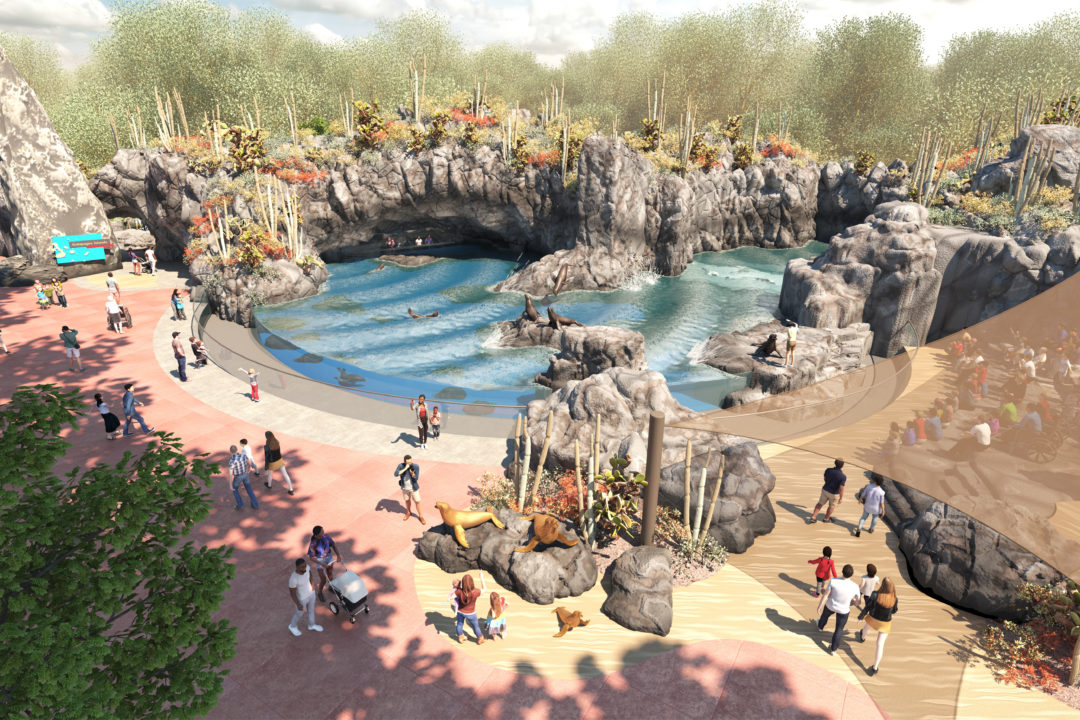 Galapagos Islands – 2022
A first-of-its-kind exhibit starring the landscape and wildlife that made history, plus enhancements to the Houston Zoo's main entry.