From zookeepers, to groundskeepers, to our marketing department, Zoo Crew Explorers will learn about all the different career possibilities and how each of our staff members are active in saving wildlife. They will also have the opportunity learn and practice their interpretation skills to share our animal saving messages with Zoo guests.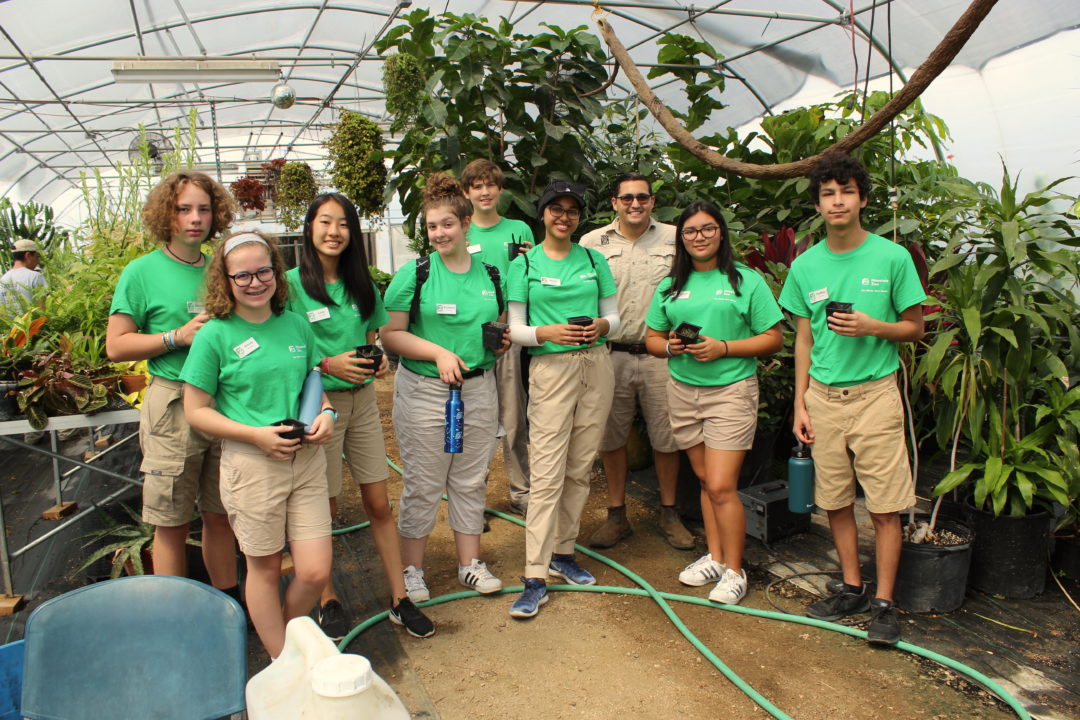 Dates and Times
The Zoo Crew Explorers program is a four-week summer program. All first-year teens, regardless of age, must complete a summer of Zoo Crew Explorers before they are able to participate in our year-round programming.
Zoo Crew Explorers summer dates are broken into four sessions. 2023 session dates are:
Session 1: June 5-June 30
Session 2: June 19-July 14
Session 3: July 3- July 28
Session 4: July 17- August 11
All four weeks of each session are Monday-Friday 8:30 a.m. – 4:30 p.m.
Each week, Zoo Crew Explorers will be learning about different aspects of the zoo and conservation field. They will spend time learning about what is wildlife conservation and Houston Zoo's wildlife-saving initiatives. They will also learn about the variety of careers in the zoo field by meeting with professionals throughout the organization. They will spend a week as a Camp Mentor, mentoring the young kids in our Camp Zoofari summer camp, and a week as a Naturalist in which they will educate guests of the Zoo about our animals and ways they can take action to save them in the wild.
To participate, teens must be 13 years old by the start of the program on June 5 regardless of the session they are selected for and they cannot turn 18 before the end of their selected session.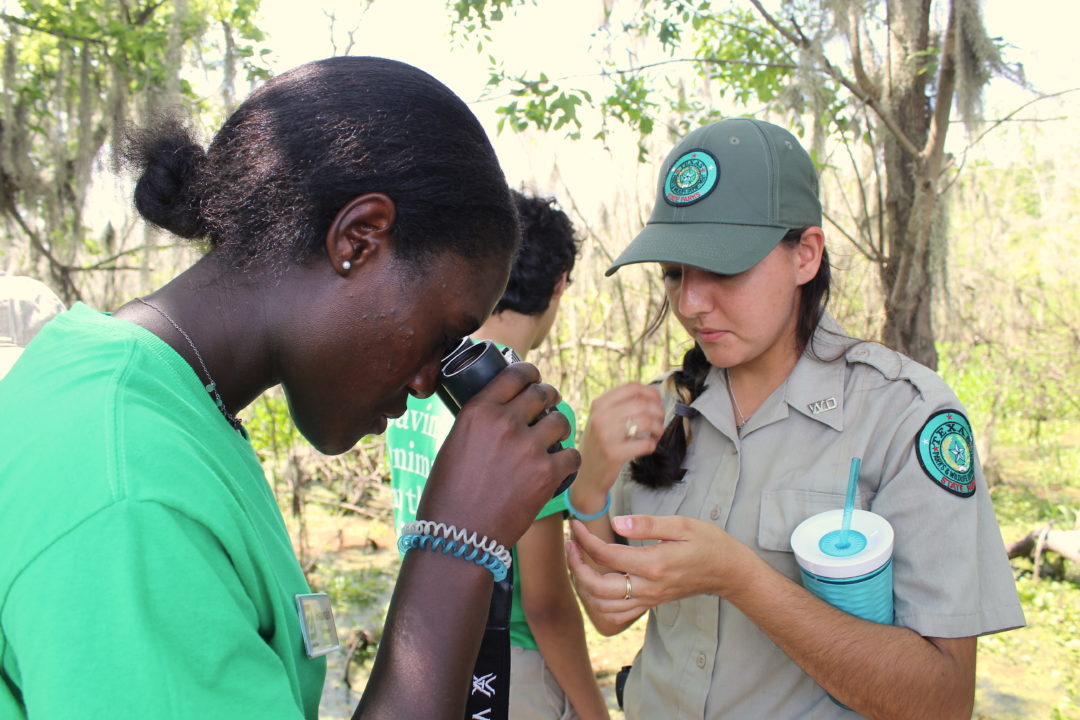 Applications and Interviews
Applications
Applications for 2023 are now closed. Check back at the end of this year for more information about 2024 Zoo Crew Explorers.
Interviews
Interviews will be held in-person on April 1 and 8. If selected for an interview, applicants will be able to sign up for a timeslot that works with their schedule.
All applicants will be notified of acceptance by the end of April.
Orientation
Mandatory orientation will be held on Saturday, May 13 10am-11am
Orientation will be held virtually via Zoom
Both Zoo Crew and parents/guardians must attend
Zoo Crew Explorers Program Fees
Summer only: $300
Year-round: additional $250
Once first-year teens have completed the Zoo Crew Explorers program they are eligible to continue their experience in our year-round Zoo Crew programs.
Information Session
2023 Zoo Crew Explorers Information Session
Added:
Meet the Teen Programs Staff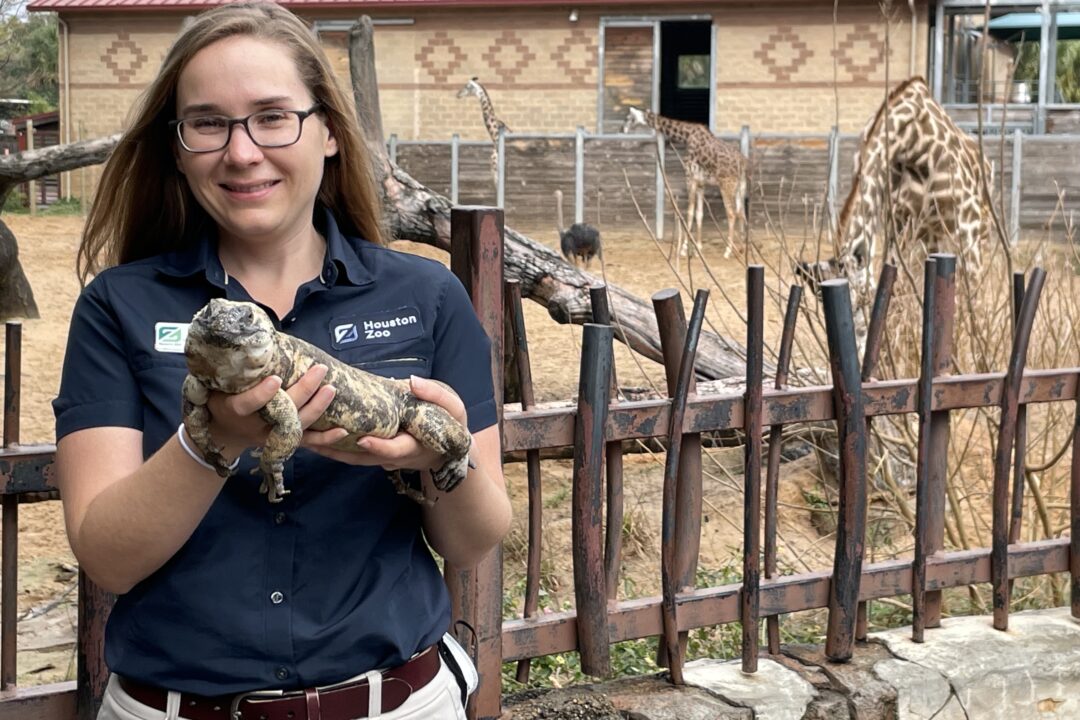 Teen Programs Supervisor- Colleen Cavanaugh
Colleen has been with Houston Zoo since 2016. With her undergraduate degree in Wildlife Conservation and her graduate degree in Environmental Education, Colleen is passionate about cultivating the next generation of conservation heroes, connecting teens to nature, and inspiring them to take action to save wildlife within their own community.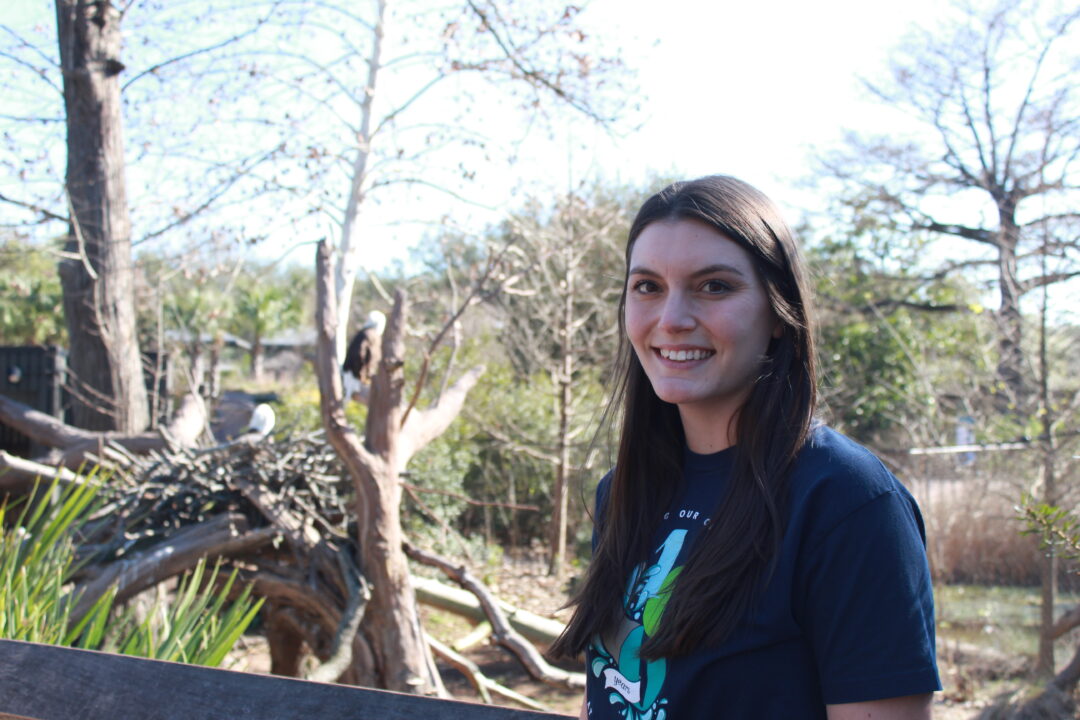 Teen Programs Specialist- Clara Zubrick
Clara grew up in Houston and is excited to share her passion for environmental stewardship with teens throughout the greater Houston area. She began working at Houston Zoo in 2022 and has an undergraduate degree in Marine Science. She is currently completing a graduate degree in Natural Science and Environmental Education.
Accommodations & Accessibility
We believe there should be no boundaries in our Zoo Crew experience. Teens of all abilities are welcome to join, and all participants receive thorough training and mentoring while in the program.
The Zoo Crew experience includes:
Exploring Zoo grounds, which has varying smells, light, noise, and temperature levels
Maneuvering on uneven terrain
Spending up to 2 hours at a time outdoors, sometimes in a stationary location
Engaging with Zoo guests in a friendly and respectful manner
Keeping track of time, following a schedule, and working with minimal supervision
Working collaboratively with fellow teens and Zoo staff and volunteers
Maintaining a positive attitude and conducting yourself in a professional manner while on Zoo grounds
Adhering to Zoo Crew policies and procedures
Our goal is to set up all teens and staff for success. To help us provide the best possible experience, please inform us of all special considerations prior to participation. This may include information on allergies, accessibility concerns, behavioral, psychological or emotional conditions as well as any other special needs. Please contact us at teenprograms@houstonzoo.org or 713-533-6567 to make an accommodation request. We are happy to work with households to make Zoo Crew accessible to teens with varying needs. We are, however, unable to provide one-on-one support or supplementary services.