From zookeepers, to groundskeepers, to our marketing department, Zoo Crew Explorers will learn about all the different career possibilities and how each of our staff members are active in saving wildlife. They will also have the opportunity to share our animal saving messages with Zoo guests through interactive activities and mentor our campers in our Camp Zoofari summer camp.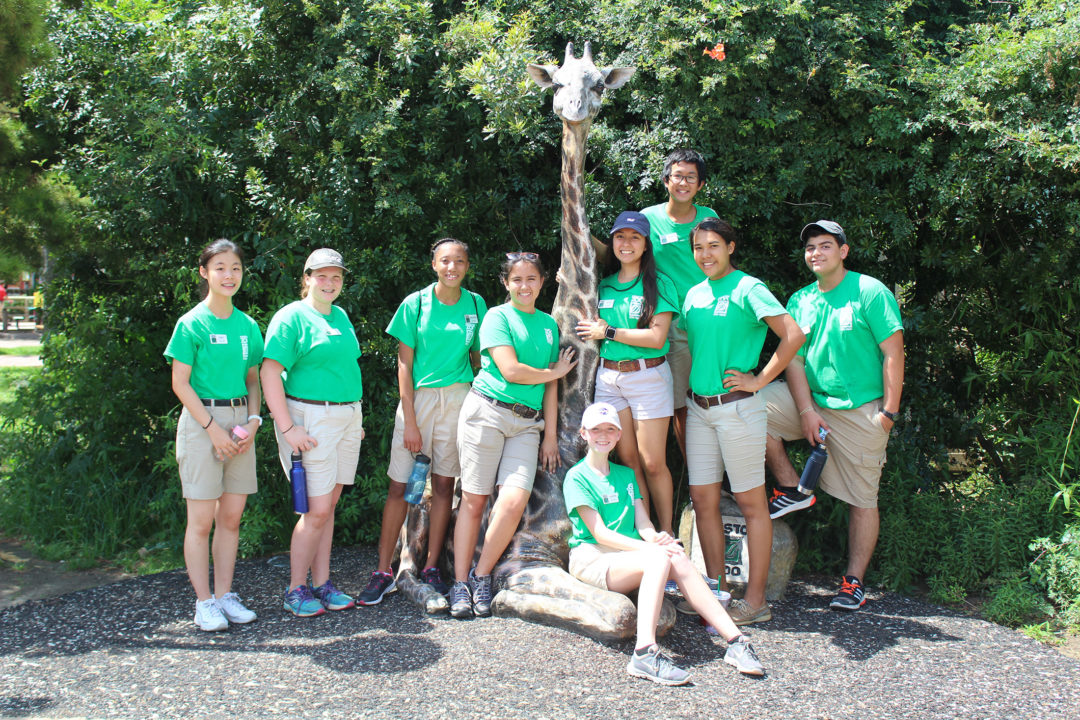 Dates and Times
The Zoo Crew Explorers program is a five-week summer program. All first-year teens, regardless of age, must complete a summer of Zoo Crew Explorers before they are able to participate in our year-round programming.
2019 Zoo Crew Explorers summer dates are broken into two sessions:
Session 1: June 3-July 5
Session 2: July 15-August 16
All five weeks are Monday-Friday 8:30 a.m. – 4:30 p.m.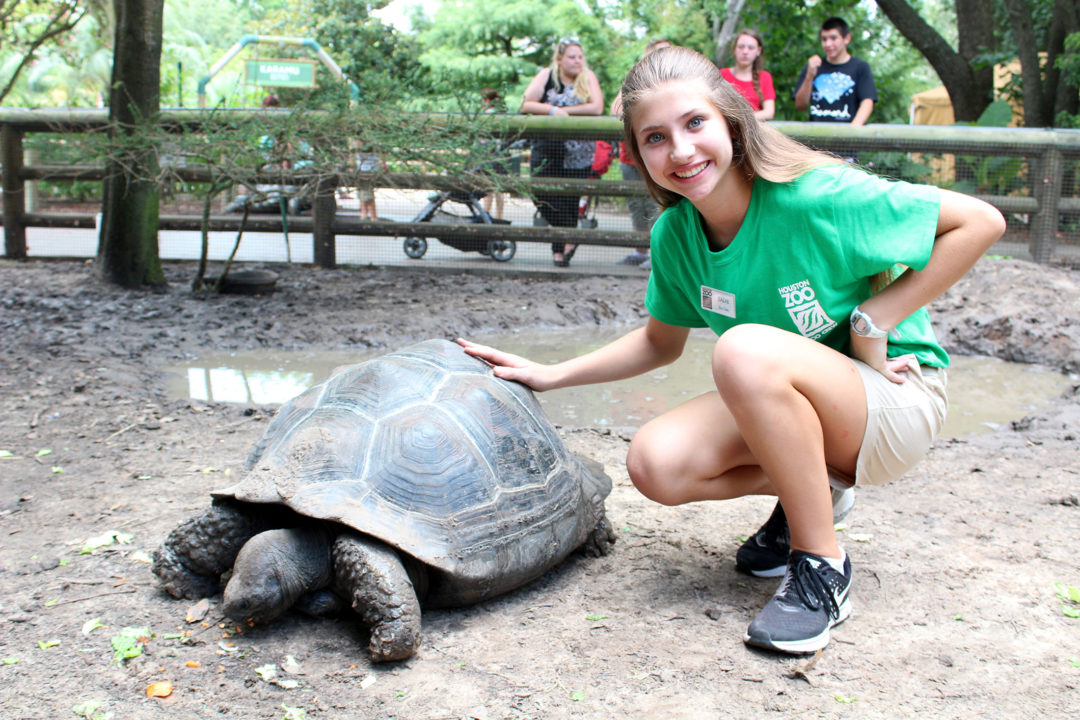 Mandatory Orientation and Trainings
Orientation
May 11 9:00am-12:00pm
Both parents and Zoo Crew must attend
Training
Session 1 – May 27
Session 2 – July 5
Once first-year teens have completed the Zoo Crew Explorers program they are eligible to continue their experience in our year-round Zoo Crew programs.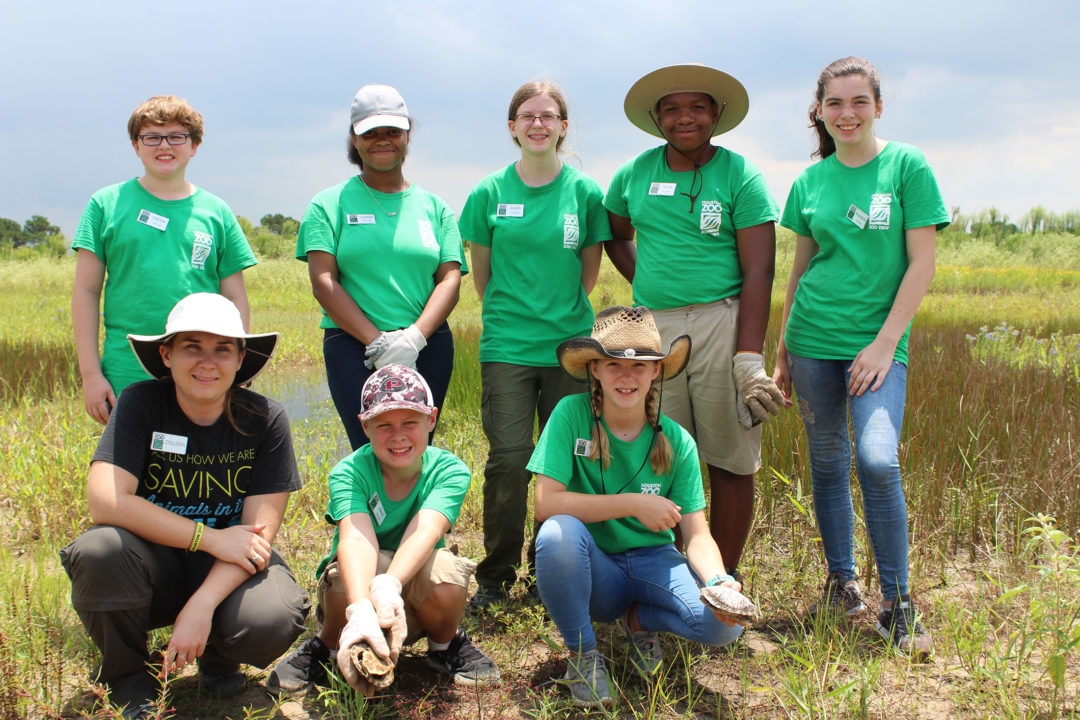 Applications and Interviews
Applications
Applications are now closed. For other opportunities to get involved with the Houston Zoo, check out our Camp Zoofari summer camps.
Applications for 2020 will open in January and be due in March 2020.
Interviews
Interviews will be held on March 30 and April 13.
If you are selected for an interview, you will be given the opportunity to choose which date and time you would like to interview.
All applicants will be notified of acceptance by the end of April.
Zoo Crew Explorers Program Fees
Summer only: $250
Year-round: additional $200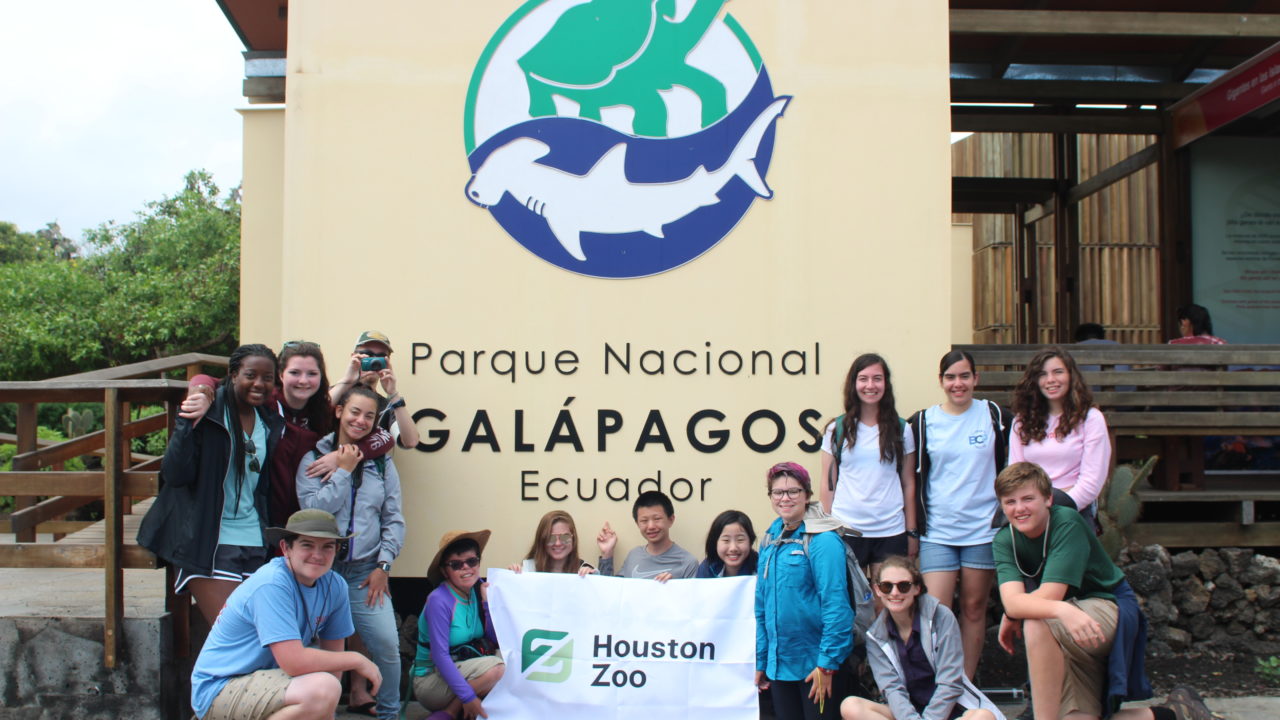 International Travel Opportunity
Galápagos Islands
July 6-15, 2019
The Houston Zoo Teen Programs will be traveling to the Galápagos Islands to connect with local teens and share their wildlife saving experiences, participate hands-on in giant tortoise research, monitor marine life, and explore this unique part of the world. Teens must be 15 years old by July 6th to participate.
Trip cost: $4,995
Applications are now closed. Check back next year to learn more about our international travel opportunities.