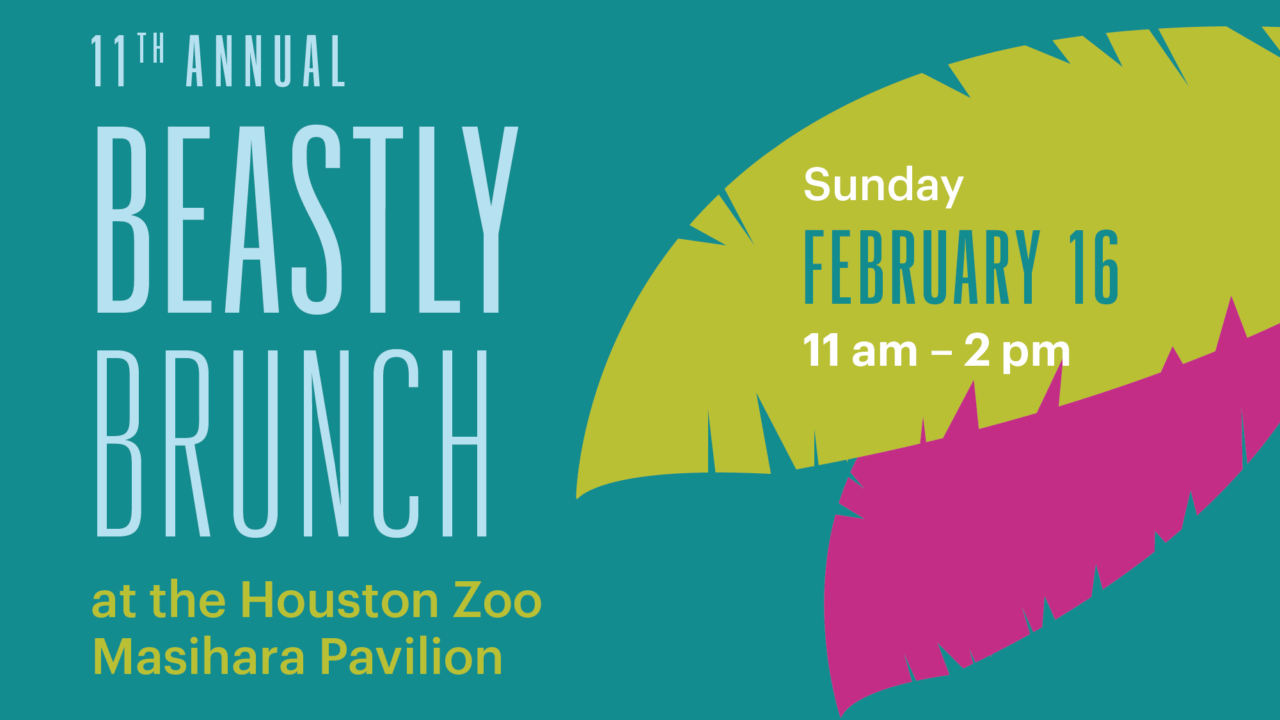 Don't miss out on Flock's 11th Annual Beastly Brunch at the Houston Zoo! Come meet some of our feathered friends and enjoy a delicious brunch buffet and cocktails! Click below for more details.
Three Membership Levels to Choose From
Benefits for All Flock Membership Levels
Exclusive use of the Members' Express entrance
Discounted general admission tickets to Feast with the Beasts, the Zoo's annual culinary event
Discounts on Zoo admission tickets for friends and family – $2 off adult tickets and $1 off child tickets (tickets must be purchased by the named member)
An invitation to Zoobilee, the Houston Zoo's annual member appreciation celebration
Discounts on Wildlife Carousel Rides and Zoo Lights tickets
Discounts on special events, speaker events, tours, and adult classes
10% off (15% off for Flock Patron) purchases in the Houston Zoo Gift Shops
Free or discounted admission to over 100 zoos nationwide
Opportunities for exclusive Zoo travel
E-newsletters with the latest Zoo news
Early bird entry on Members First Saturdays
Priority registration for Camp Zoofari (for children or grandchildren of the household)
Flock FAQs
How long will my Flock Membership last?
Your membership will last a full year from the date that you join.
Is my contribution tax deductible?
Yes, your membership fee is a donation to the Zoo and is 100% tax deductible. You will receive a tax receipt with your membership cards.
Will Your Employer Match Your Flock Membership Contribution?
Did you know you may be able to multiply your support of the Houston Zoo? Many employers will match your Flock membership contribution, providing additional funds to further support our animal care, education outreach and wildlife conservation programs. Contact your Human Resources Department to learn if your employer has a matching gift program.
Flock Committee
Sam Cole
Kendall and Christopher Hanno
Kelly Hickman
Tamar Mendelssohn
Selena Stewart
Marianne Terrell
Michelle Udayamurthy