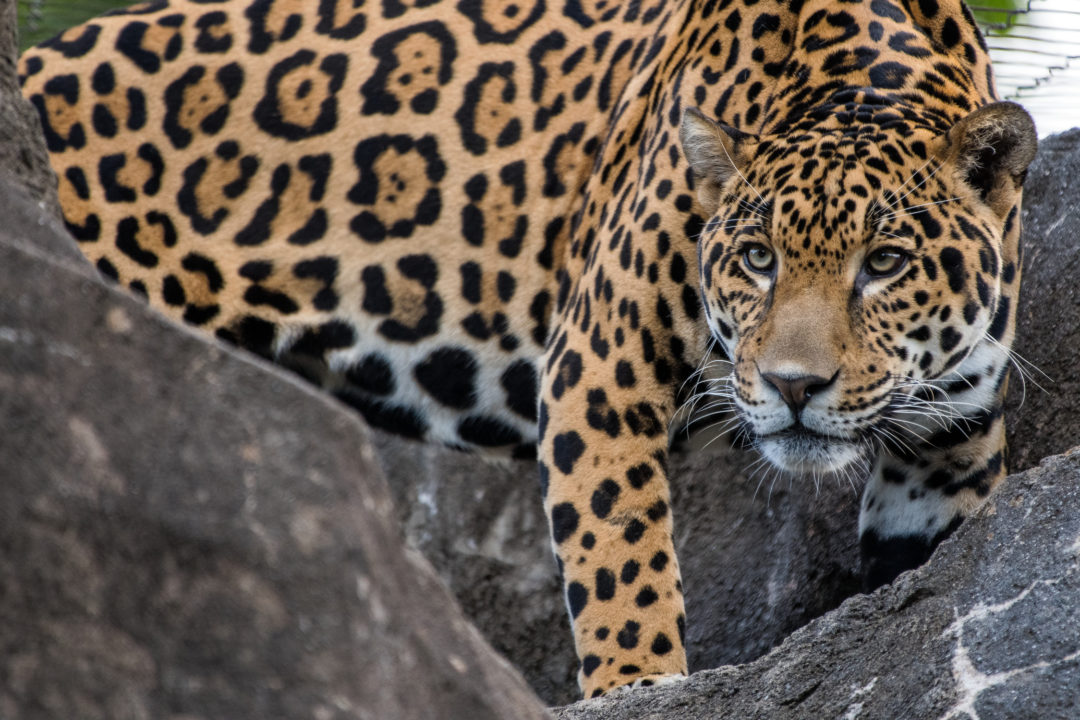 2021 Overnights
Looking for information on overnight opportunities this season? Our first opportunity will be in February. As we plan for the upcoming season, please share your email below to be notified of updates and open registration periods.
General Information
Registration: $75 per person
Zoo Overnights are for participants ages 6 and up. Children under 6 years of age will not be permitted to attend.
Overnights begin promptly at 6 p.m. and conclude the following morning at 9 a.m. Gates will open at 5 p.m. for families wanting additional time to pitch their tents.
Registrations are per person and children under 18 must be accompanied by an adult; we require one adult for every five kids age 6 – 17.
Registration closes one week before the scheduled program date. No additions will be permitted after registration has closed.
Program Scheduling & Refunds: Guests who provide a written notice of cancellation to education@houstonzoo.org on or before 3 weeks (21 days) prior to the program date will receive a full refund, excluding the cost of a group nonrefundable deposit. No refund will be issued after this date. Rescheduling is subject to availability at a $25 change fee.
A minimum of 20 participants must be in attendance to conduct overnights; we do occasionally have to cancel due to low registration, and will notify you on the Tuesday prior to the event.
Overnight experiences are front-of-scenes for the safety of our animals and guests. If you are interested in other interactive experiences for your family, please check out our Animal Encounters page!
For the safety of our staff, guests, and animals, and in accordance with Harris County orders, guests 10 years or older and all Zoo staff are required to wear facial coverings that cover their nose and mouth. This change is effective Monday, June 22, 2020.
What To Bring
comfortable walking shoes
a filled water bottle
weather appropriate outerwear – ponchos/jackets
bug spray/insect repellent
sleeping bag, pillow, sleeping pad or cot, tent, camping gear
pajamas, personal care items
change of clothes (showers not available)
Note: Please follow all Houston Zoo guidelines for food and drink items. Glass bottles, alcohol, and straws are prohibited. For a full list of Houston Zoo rules, please click here.
Additional Items for Purchase
$20 for each Houston Zoo Glow-in-the-dark Overnight t-shirt
$5 for each Houston Zoo fun patch
A link to order t-shirts and patches will be included in your program reminder which will be sent out via the email on file for your registration. This reminder will be sent one week before the event.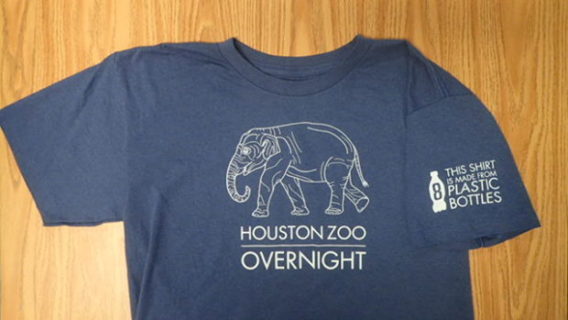 Frequently Asked Questions
What steps is the Houston Zoo taking in regards to COVID-19 safety?
For the safety of our staff, guests, and animals, and in accordance with Harris County orders, guests 10 years or older and all Zoo staff are required to wear facial coverings that cover their nose and mouth. This change is effective Monday, June 22, 2020.
All Zoo staff are required to wear masks.
The Zoo has visual social distancing reminders placed to ensure guests maintain a safe social distance along the pathway.
During this program, guest tents will be spaced more than 6 feet apart, and we ask that each quarantine household help us in maintaining this distance from other households and staff throughout the event.
Free hand sanitizer stations are positioned at the entry, exit, restrooms, and food locations.
Zoo staff is continuously cleaning high-touch surfaces like vending machines, tables, chairs, and more.
If a guest feels sick before their reservation, we ask that they not visit the Zoo.
Do we need to bring our own flashlights?
For any Houston Zoo overnight, while on tour our staff will provide lighting to maintain animal welfare. A personal light is permitted for use around your campsite only. For additional information, please contact us at education@houstonzoo.org
Where do we go when we arrive?
All participants will enter the Zoo through the main entrance. Staff will be on hand to help coordinate parking in the Zoo's main lot, as security will be provided for all vehicles overnight. The gate will open at 6:00 pm and participants will be greeted by our Overnight staff to provide additional instruction. For after-hours assistance, please call 713-533-6646 after 4:00 p.m. to speak with one of our staff members.
Hermann Park Dr. is closed; how do we get to the Zoo?
When traffic is heavy throughout Hermann Park, officers will close Hermann park drive from traffic turning north off of Cambridge. If you are attempting to reach the Zoo and Hermann Park Drive is closed, continue on Cambridge until you arrive at Fannin. A right on Fannin will take you towards a roundabout that will allow you to turn southbound onto Hermann Park Drive. If you stay on Cambridge all the way to Main St, you will have gone too far and may have to circle back.
What if it rains?
Overnights occur rain or shine! In the event of extreme weather, notifications will be sent out by 2:00 p.m. on the day of the event. Should the event be cancelled, every effort will be made to reschedule, or a full refund will be provided. Should the weather become inclement during an event, activities will be modified and held within the Education Center until the weather passes.
Accommodations or Special Requests
We want you to have a great experience! Please advise us of any disabilities, special needs, medical conditions or any other concerns you may have that could prevent you from fully participating in the experience. The more information you can provide, the better we can assist you. Please contact us before registration at education@houstonzoo.org.
How do I book a Private Group Overnight?
Currently, the Zoo is unable to host private overnights. If you are interested in receiving communication once this option is available, please email education@houstonzoo.org or call (713) 533-6646.
By Participating in a Houston Zoo Overnight, you help save animals in the wild!
Need more information? Don't see a program that fits your needs? Contact us at education@houstonzoo.org and we can answer your questions.