Top Honors for South America's Pantanal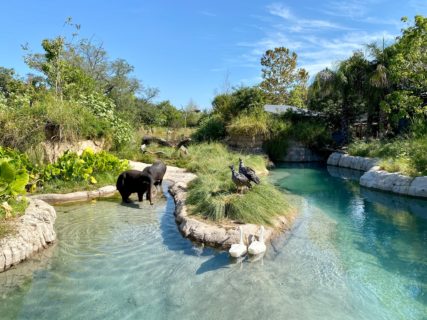 The Houston Zoo has been recognized by the Association of Zoos and Aquariums (AZA) with Top Honors for Exhibit Design during the 2022 AZA Annual Conference in Baltimore. The Zoo was praised for its work on South America's Pantanal exhibit, which opened in October 2020. This marks the second consecutive year the Houston Zoo has received Top Honors for Exhibit Design, winning last year for the Kathrine G. McGovern Texas Wetlands exhibit, a feat that has only been accomplished twice before in the history of the awards. The 4.2-acre Pantanal exhibit transports guests to the legendary tropical wetlands of Brazil right here in Bayou City. Like southeast Texas, the Pantanal region is a mix of rivers, marshes, and grassland and inhabited by a stunning variety of wildlife.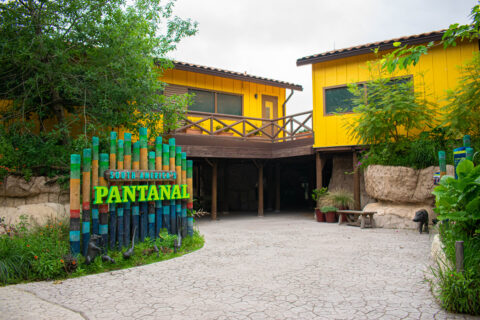 "In building this 4.2-acre multi-species environment, we wanted to bring South America's largest wetland to our guests and share the incredible stories of the wildlife conservation efforts their visit supports," said Lee Ehmke, Houston Zoo president and CEO. "We believe we have done just that with this richly immersive experience."
The award-winning exhibit offers close-up views of the different habitats found in the Pantanal. Through an immersive and engaging trail visitors see giant river otters, jaguars, tropical fish, howler monkeys, rare birds and the heaviest snake in the world, the anaconda, closer than ever before in Houston. The new exhibit brings together a vast array of South American species including capybaras, tapirs, rheas, coscoroba swans, southern crested screamers, and giant anteaters on an expansive multi-species flooded grassland.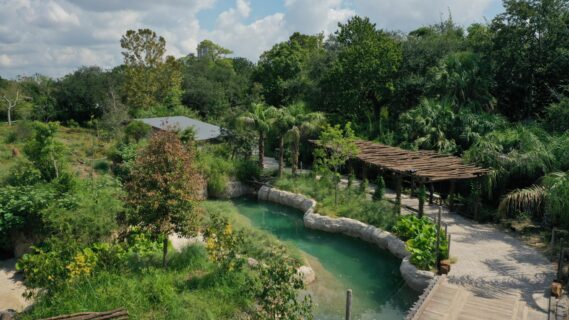 The Pantanal exhibit highlights animals the Zoo is protecting in the wild including for the first time at the Zoo, giant river otters. The Zoo partners with four wildlife conservation organizations, Lowland Tapir Conservation, Projeto Tatu-Canastra (Giant Armadillo Project), Projeto Bandeiras e Rodovias (Anteaters and Highways Project), and Projeto Ariranha (Giant Otter Project) and has been saving wildlife in the region since 2004. These projects focus on research and monitoring, community development, threat reduction, and capacity building to educate all local Brazilians in the surrounding regions.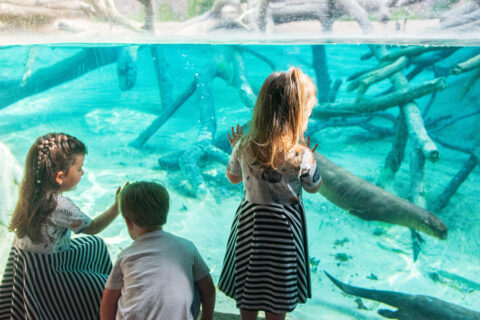 By visiting the Pantanal animals in the Zoo's award-winning exhibit guests are helping save their wild counterparts in South America. A portion of each Zoo membership and admission goes toward saving wildlife in Brazil.