Accommodations and Accessibility
Our goal is to set up all participants for success. To help us provide the best possible experience, please inform us of all special considerations prior to participation. This may include information on allergies, accessibility concerns, as well as any other special needs.
The following Encounters are wheelchair accessible:
Elephant Encounter
Elephant Bath Encounter
Gorilla Encounter
Children's Zoo Farm Encounter
Please contact us prior to registration at education@houstonzoo.org or 713-533-6739 to make an accommodation request.
Animal Encounters FAQ
What happens on an animal encounter?
Our Animal Encounters are unique opportunities to meet our zookeepers and get up close to your favorite animals. Each encounter is an interactive experience designed with our animals' welfare in mind.
Interactions with the animals will be determined by our zookeepers. Our staff are experts in determining what is appropriate based on the animal's behavior that day. Our Animal Encounters, which are conducted following AZA standards, allow guests to be as close as possible to their favorite animals while keeping the animals' well-being at the forefront of every interaction.
How long is an encounter?
Animal Encounters are 45 minutes long, beginning with a 15-minute front of scenes tour led by our Conservation Education staff. We'll spend the remaining time with our keeper meeting the animal(s), learning about how they are cared for and the challenges these animals face in the wild.
How early should I arrive?
Allow plenty of time for parking and arrival. The Zoo opens at 9 a.m., and you are welcome to explore the Zoo before and after your Animal Encounter. Guests arriving five minutes or more past the scheduled start time will be unable to join the experience.
Where do I park?
Parking is the same as for any other Zoo visit; check our Directions webpage if you need more information on directions, parking and arrival options. Free parking outside our gates in Hermann Park can fill quickly. Guests arriving five minutes or more past the scheduled start time will be unable to join the Animal Encounter.
Where do I meet?
You will meet your guide just inside the Zoo at the McGovern Front Entry Plaza at the digital Plan Your Day screen.
Do we need to print our tickets?
There is no need to print tickets; simply show the ticket on your phone when you enter. Your Animal Encounter tickets are exempt from the timed ticket procedures and you are welcome to enter the Zoo anytime on the day of your experience.
What is the dress code?
Plan on walking with Zoo staff throughout this Animal Encounter, and please dress comfortably for the weather. Closed-toe shoes are required.
What happens if it rains?
Animal Encounters are rain or shine. This encounter is primarily outdoors, please dress for the weather and for walking during this Animal Encounter.
What else do I need to know?
Animal Encounters are a guided walking experience. Some Encounters require guests to walk long distances. Certain Encounters are accessible for guests using wheelchairs, including the Elephant Encounter.
On select Animal Encounters, a face mask is required for for the safety of our guests, staff, and animals. Please review the information on each individual Encounter to determine the best fit for your family.
Please advise us of any disabilities, special needs, medical conditions, or any other concerns you may have that could prevent you from fully participating in the experience. The more information you can provide, the better we can assist you.
Please note: Service animals are not permitted on any of the Animals Encounters or Behind the Scenes Experiences.
What if I need to cancel?
Cancellations must be made seven days in advance or payment will be forfeited. Cancellations must be made in writing and sent to education@houstonzoo.org
Any Other Questions?
For questions regarding this or any other Animal Encounter, call the Conservation Education department (713) 533-6739 or email education@houstonzoo.org.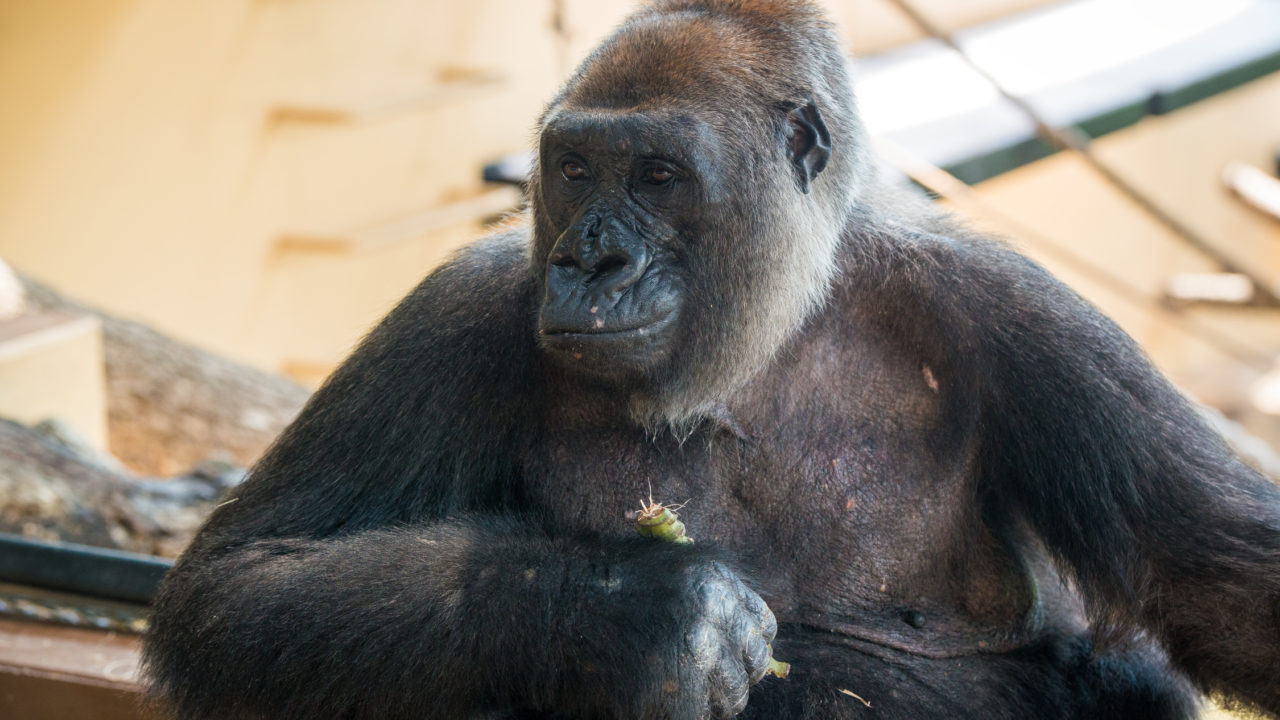 Gift Certificates
Give the gift of an Animal Encounter this holiday season with a gift certificate for one of our experiences. Gift certificates are valid for 6 months from the date of purchase and allow your recipient to select an available date that works with their schedule. Upon purchase, gift certificates are e-mailed to you in a PDF for easy printing. For more information, please visit our page here: