New to being a Member? Want to take even more advantage of your Zoo membership? Consider attending an exclusive, exciting event. Members-only events include Zoobilee, Member Mornings, and more.
TXU Energy Presents Dinosaurs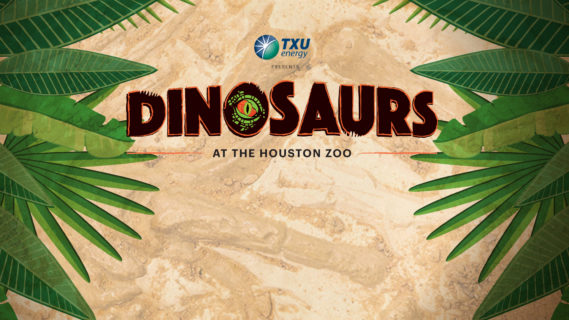 Seventeen life-size animatronic dinosaurs are set amongst lush green trees and prehistoric plants that take guests on a winding path to experience up-close encounters with a lifelike Utahraptor, Stegoceras, Tyrannosaurus Rex, and more. The fully robotic creatures move their heads, arms, tails, and even spit water.
Dinosaurs Member Add-On Pass: $5.95*
*Does not include Zoo admission. Add-on pass includes admission to Dinosaurs and unlimited carousel rides.
Member Food and Drink Specials
Each month includes new specials just for Members.
July 2019
Souvenir Water Bottle for the price of a boxed water (limit 1 per member). Various locations.
Save $1 off large Dippin Dots (Pay $5.99 instead of $6.99)
Enjoy a waffle cone for $4.49 instead of $5.59. Available to sea lion ice cream and trading post.