Program Details
Houston Zoo Saving Wildlife School Partnership program forms relationships with schools and classrooms with the goal of reducing threats to wildlife. We interact with each school partner multiple times during the year to support student learning. Check out the partnership options below, see a map of current partner schools, and read stories of student successes!
Existing Partners
Click on the button below to access your Partner Portal!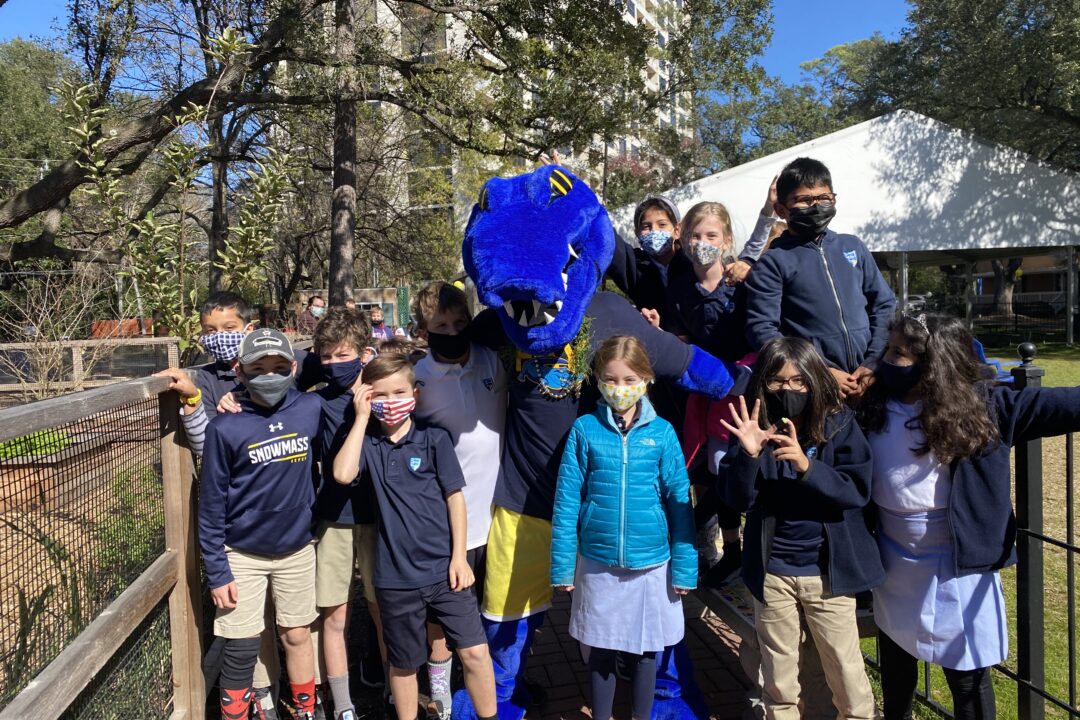 Mascots for Saving Wildlife
Does your school have "Tiger Pride?" Are your students the best "Fighting Falcons?" Your school's passion can be channeled to saving that animal in the wild.
This program empowers your students to reduce threats to their mascot species. For example, your school could reduce their single-use plastic use by choosing reusable water bottles to save dolphins or facilitating a paper reduction and recycling campaign to protect bobcat and bear habitat.  Each action campaign is unique and should tap into student's interests and passions.  Your students could even meet with our keepers and animal ambassadors that match your mascot during a Zoo visit.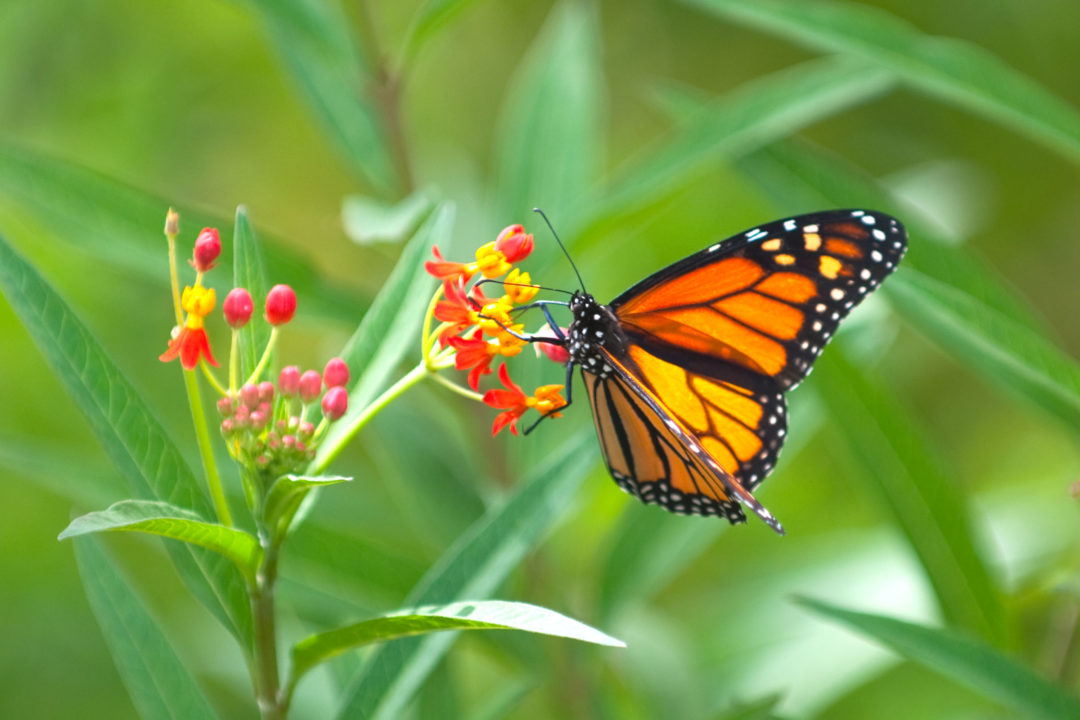 Create Habitat to Save Wildlife
Houston Zoo is helping to save animals by creating wildlife-friendly spaces on our campus, and you can do the same!
Whether it's planting native plants, building birdhouses or feeders, or creating other safe spaces for local wildlife, these actions help save animals like butterflies, bees, bats, and birds! This program connects your students with local wildlife found right in their schoolyard and engages them with nature year-round. Creating these important wildlife-friendly spaces gives your students the opportunity to take their learning outside the classroom walls.
Become a School Partner
Do you think your school or classroom seems like a good fit to partner with us to help save wildlife?  Email us using the link below and tell us why!  Our Saving Wildlife School Partnership Program is currently at capacity, but we're always looking for new partners to grow our mission in the future. Please make sure to look at our Partner Map and student stories in the blog posts below to ensure the program matches your commitment level. We look forward to hearing from you!
What a partnership with the Houston Zoo looks like
What it is...
Student motivated and teacher-driven
Unique and tailored to each campus
Multiple points of contacts throughout the year
Focused on reducing threats to wildlife
An opportunity for students to develop relationships with Zoo experts and the animals in their care.  Students will recognize what they can do to help save this same species in the wild.
What it is not...
Dictated and driven by the Zoo
Carbon copy events from one school to the next
A single reward for a single action.  We're focused on the entire relationship, not just the end result.
There is no charge for being a partner and we can do LOTS of cool stuff together, we just need to know there's equal investment from the school and students.
Partner Map
This map has location and project descriptions for all our current partner schools.  Click the paw print to see the school name and a short summary of their efforts.
What educators are saying about their Zoo Partnership
"I like that the partnership with the Zoo wasn't about money or trinkets you can wear; it was about being a better person."
"The kids now actually stop the line and let the caterpillar cross the sidewalk, and the teachers carry cardstock so they can scoop the caterpillar up and move it… The respect for the wildlife on campus has changed drastically.  Students are now like, 'How can we get this critter outside?'"
"The best thing about the learning experience for the children is it's very hands-on.  I think that it's authentic.  They get to experience for themselves the process, why pollination is important.  They get to see and touch the animals close up."
"There's really a spot for everyone, anyone, any ability.  Everybody could do something.  Whether you could read or hold a pencil or not."
Program Outcomes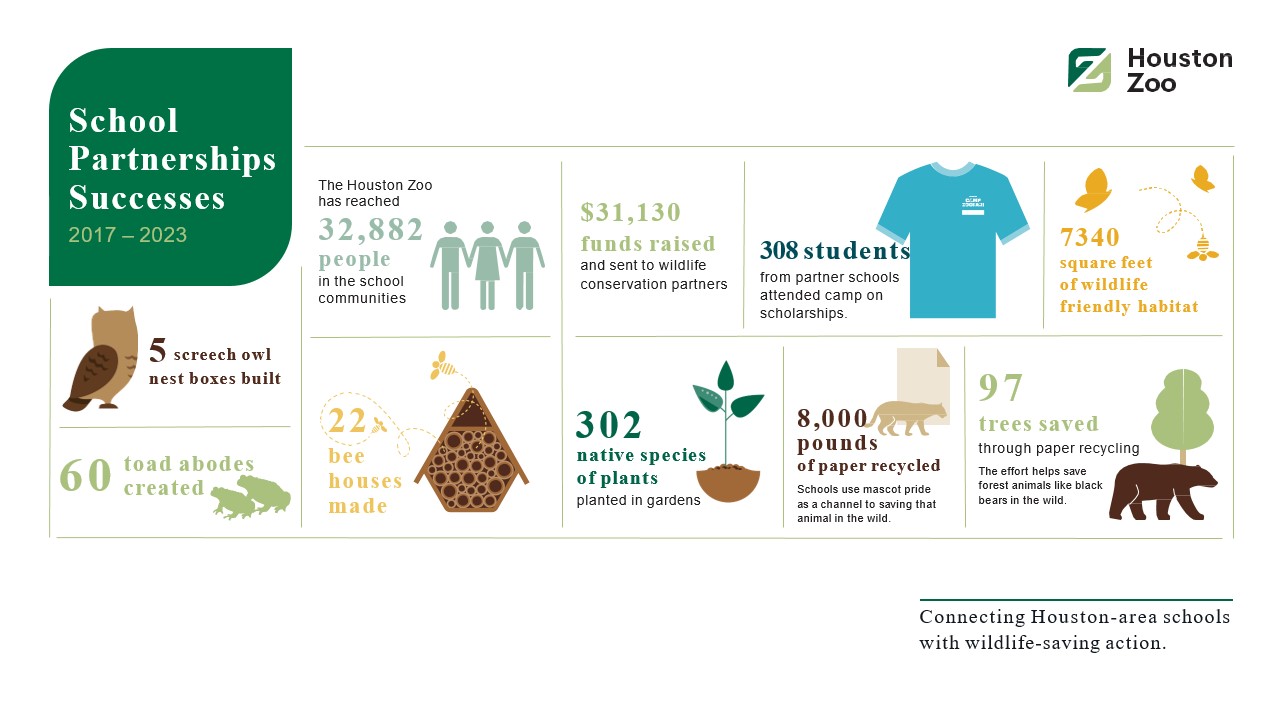 By participating in our School Partnership Programs students will:
Recognize what they can do to help reduce threats to wildlife
Have positive first experiences in nature
Be motivated to take action to help save wildlife
Describe how their personal actions can positively or negatively affect wildlife
Demonstrate empathetic responses for wildlife on their school campus