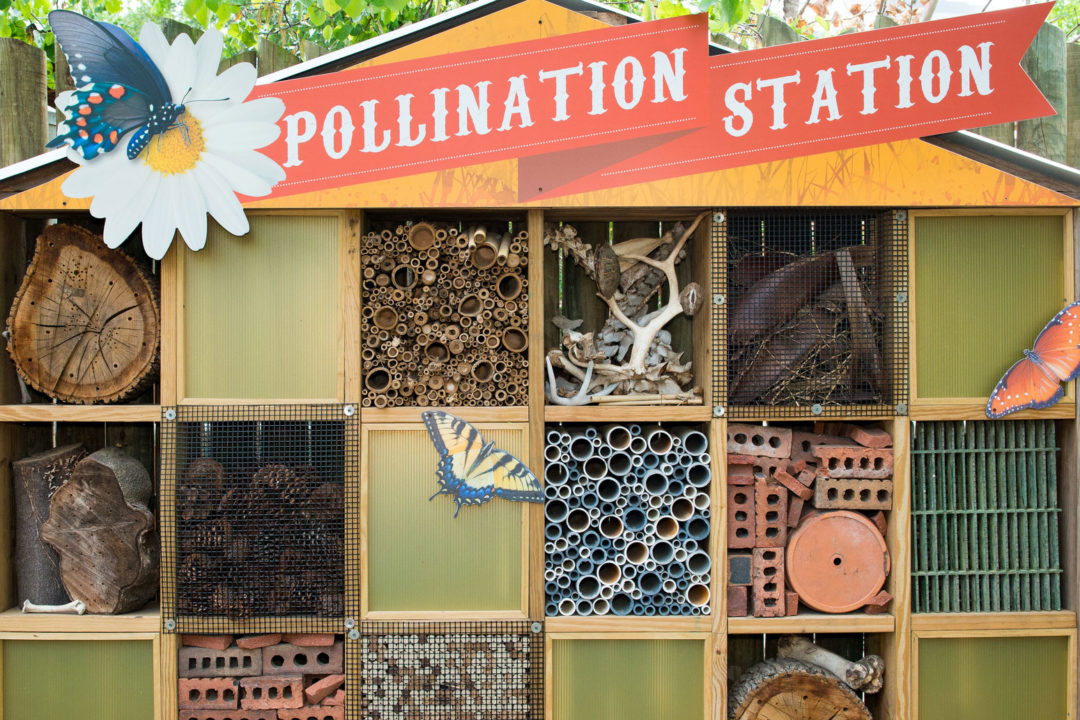 Easy Action: Plant local plants in your garden to attract pollinators.
How the Houston Zoo Helps
Surrounding the Conservation Stage in the Front Entry Plaza of the Zoo, are pollinator friendly plants with signs identifying the type of plant. These are here for you to take pictures of and to bring to your local nursery to help you find pollinator friendly plants to place in your own garden.
The Houston Zoo provides habitats for pollinators through Pollinator Stations and butterfly gardens located throughout the Zoo.
How You Can Help
Become a Pollinator Pal at the Naturally Wild Swap Shop.
Build your own Pollination Station.
Download this Plant Shopping Guide with plants that help pollinators!