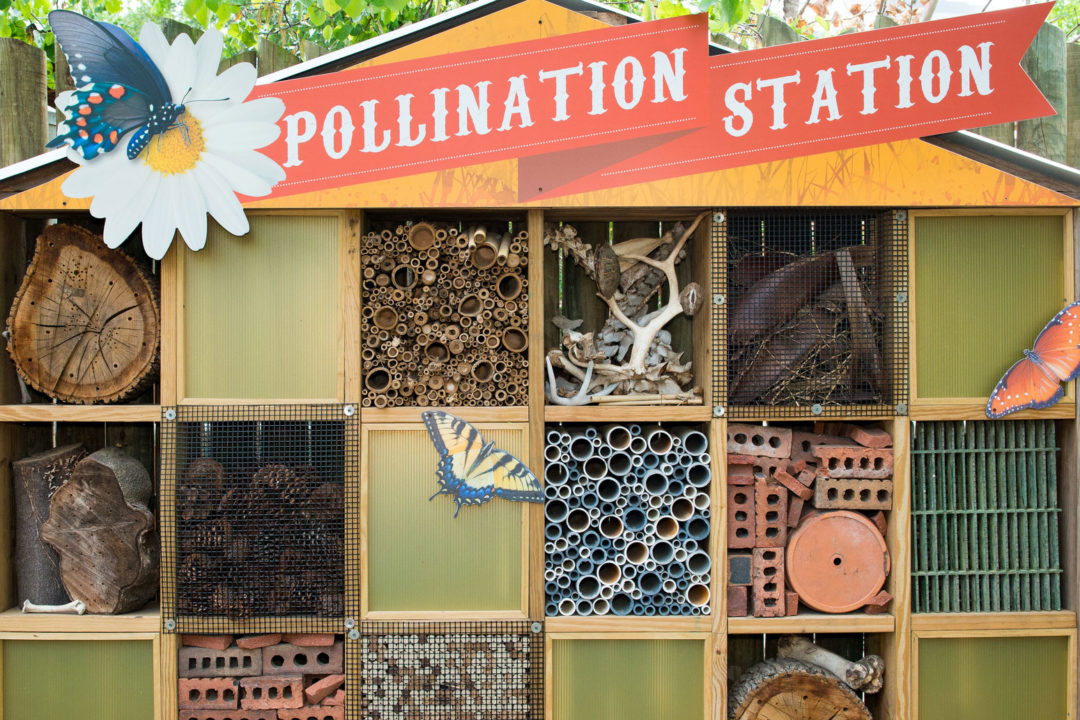 Easy Action: Plant native plants to create wildlife friendly spaces
How the Houston Zoo Helps
The Houston Zoo provides habitats for pollinators like butterflies and bees through Pollinator Stations and butterfly gardens located throughout the Zoo.
How You Can Help
Become a Pollinator Pal at the Naturally Wild Swap Shop.
Build your own Pollination Station.
Download this Plant Shopping Guide with plants that help pollinators!