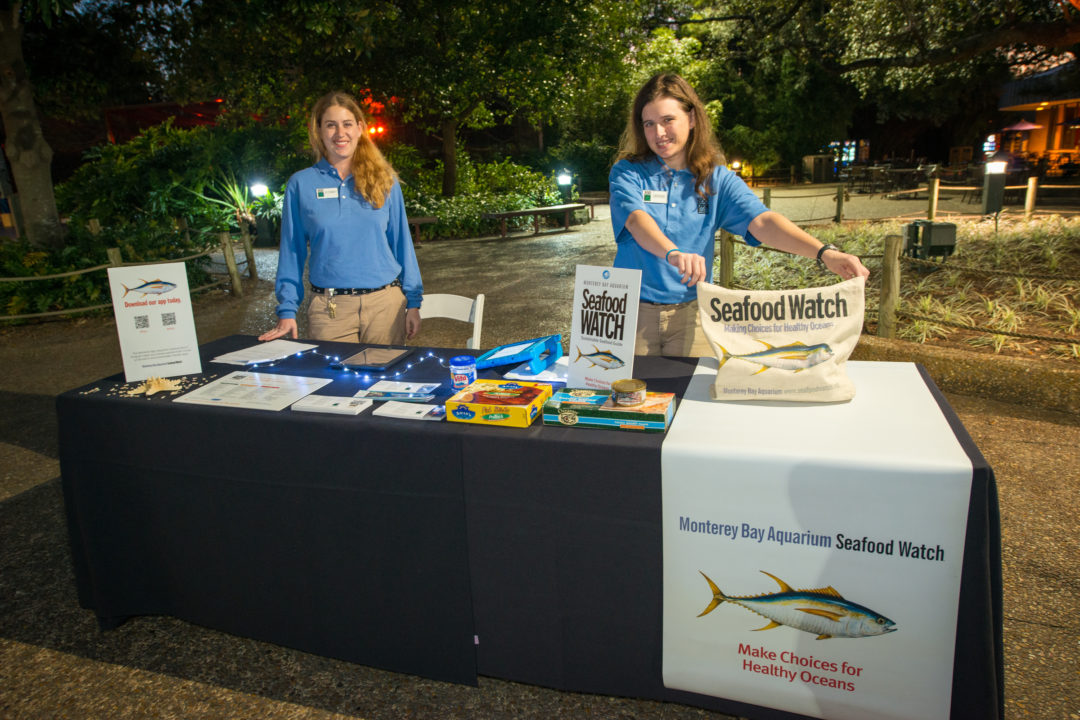 Easy Action
Download the Monterey Bay Aquarium's Seafood Watch app to learn which seafood options are best choices or good alternatives!
How the Houston Zoo Helps
All of the animals at the Houston Zoo that eat seafood eat ocean-friendly seafood. The seafood that restaurants serve at Feast with the Beasts is required to be ocean-friendly.
How You Can Help
Use the Seafood Watch App when shopping at grocery stores or ordering at restaurants.
Download The Monterey Bay Aquarium's Seafood Watch App