Booking Your Birthday Party
Welcome to our new and easy Kids' Birthday party booking system where you can take care of everything in one place! Book your spot, pay online, and your tickets will be emailed to you within three days. Note: Birthday parties are for children up to 12 years old. 
Booking information:
Review the Birthday Party Facility Rental Agreement (PDF) for more information before booking your party.
Log into your Member Portal and scroll down to "Extra Tickets and Add-ons"
Book your party on the calendar (date and time of your choice)
Complete payment with a credit card
Receive all your tickets by email within three business days
Please ensure your guests have their tickets in hand or on their phone to enter the zoo on the day of the party.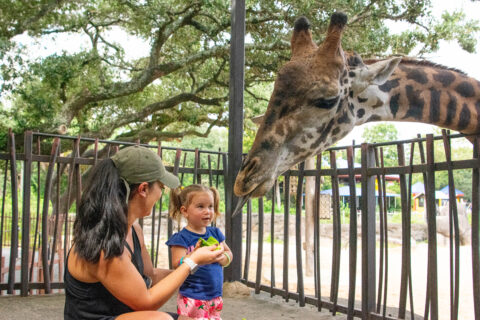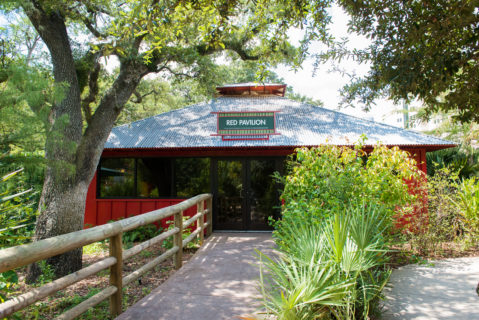 Party Package Information
Price: $750
Three-hour private rental of our Red Pavilion in the John P. McGovern Children's Zoo
Indoor pavilion with heating and cooling
Seven 60-in round tables with vinyl covers, seat up to 50 people
Two six-foot tables for food and gifts
25 birthday party passes for children and adults including Zoo admission, unlimited carousel rides, a conservation bracelet, and giraffe feeding (*direct access to giraffe ramp, skip the booth)
The birthday passes are valid at any time during that day but, the pavilion is available only for your reserved time.
Opportunity to purchase additional tickets. Note: After your party is booked, you may purchase additional birthday passes ($25 each) by emailing birthdayparties@houstonzoo.org.
Please note that balloons and inflatables are not allowed on Zoo grounds. Giraffe feedings are scheduled daily at 11:00 a.m. and 2:00 p.m. and depend on weather and giraffes' participation.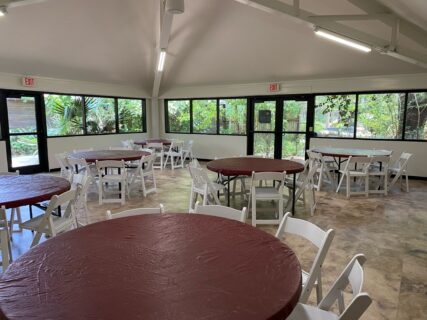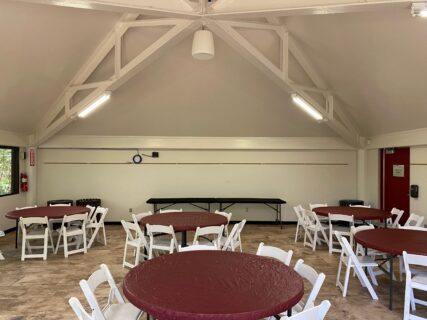 Frequently Asked Questions
What days are birthday parties available?
Birthday parties are only available on Saturdays and Sundays. Blackout dates may apply.
How far out do I need to book a birthday party?
Birthday parties may be booked at least a minimum of one week (7 days) prior to the event.
How early can I access the pavilion?
Guests may only use the pavilion during their 3-hour rental time. A staff member will unlock the pavilion for you at your reserved time. Guests must vacate the pavilion, including removal of all personal belongings, by the end of their rental time. Set up and breakdown time is included in the rental time frame. We are unable to accommodate extensions. Rangers will promptly escort out parties exceeding the 3-hour time frame
Can I get a refund on my birthday party?
Birthday party rentals and passes are non-refundable and non-transferrable.