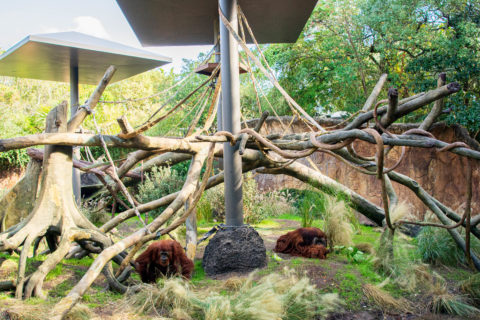 The Houston Zoo unveils the most recent—and final—project in the Heart of the Zoo portion of its master plan, an enhanced orangutan habitat. Now open to the public, the renovated space provides enhanced climbing structures and enrichment opportunities for the orangutans, as well as increased shaded areas for the animals.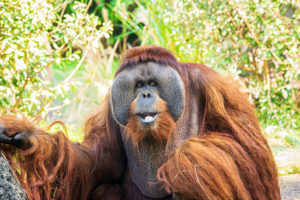 The Houston Zoo is home to four orangutans: Rudi (43), Kelly (40), Cheyenne (48) and her daughter Aurora (9). Orangutans are the only great ape species that is primarily arboreal, meaning they spend most of their time in trees. They are semi-solitary animals by nature, so guests are likely to see one or two orangutans at one time enjoying their new space. Aurora, the youngest and most agile of the group, can be seen playing in all the higher area places most of the time.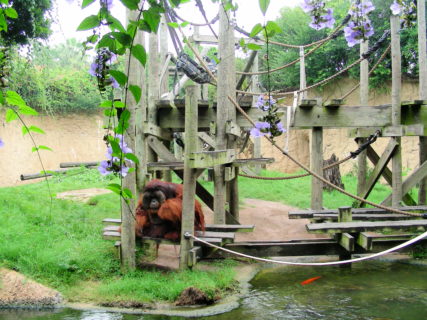 The renovations also include an enlarged moat and a private beach for 25 endangered Asian turtles including yellow-headed temple turtles, Malaysian giant pond turtles, Fly River turtles, and painted turtles.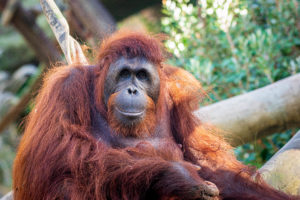 Guests can visit the orangutans in the Wortham World of Primates. They will follow a one-way path to allow for proper social distancing.  
Every visit to the Houston Zoo to see the orangutans helps save them in the wild. In 2020, the Zoo provided funds to replant more than 150,000 trees in palm oil plantations to save orangutans and their habitat in Borneo.  
As with all Zoo visits, guests 10 years and older are required to wear proper face coverings at all times. Tickets must be purchased online prior to visiting the Zoo. For more information, click here.