The Houston Zoo just returned from leading our annual Yellowstone Family Adventure program, in partnership with Teton Science Schools. This program, started in 2015, is an opportunity for families to experience wildlife together and learn ways they can help protect wildlife in their daily lives.
During the 5-day program, we experienced lots of incredible things! This year we began the program by collecting data on a bird found in the Grand Tetons, the Clark's Nutcracker. This birds' population is decreasing because it is losing its' main source of food-a nut from the whitebark pine tree. The whitebark pine tree is decreasing in this area because of many threats including the mountain pine beetle and white pine blister rust. So, both the bird and the pine tree need one another and it is important to scientists to collect data on both to help improve their populations.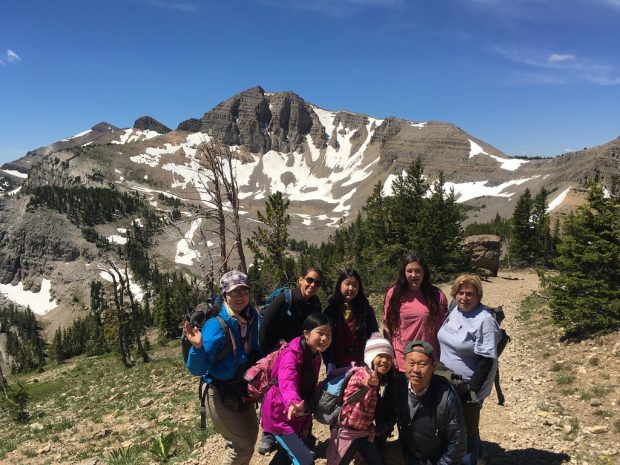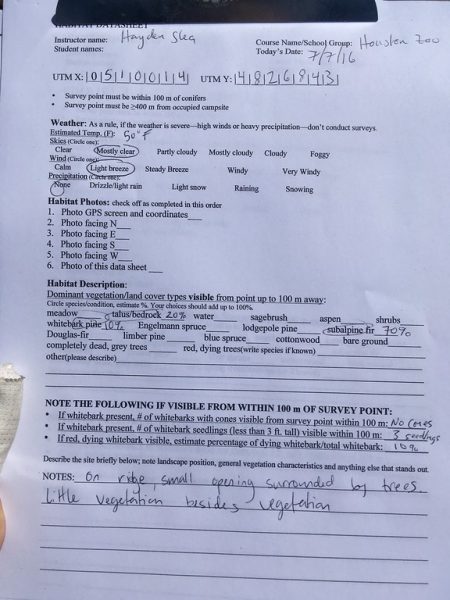 In addition to data collection to help with wildlife-saving efforts, we visited the Teton Raptor Center to learn about birds of prey in the area. That evening we took a float trip down the Snake River where we learned about otters, beavers, bald eagles, osprey, moose and more!
After a full day spent in the Grand Tetons, we drove to Yellowstone National Park where we spent 3 full days. There, we monitored water quality to see how the health of aquatic areas influences the health of wildlife.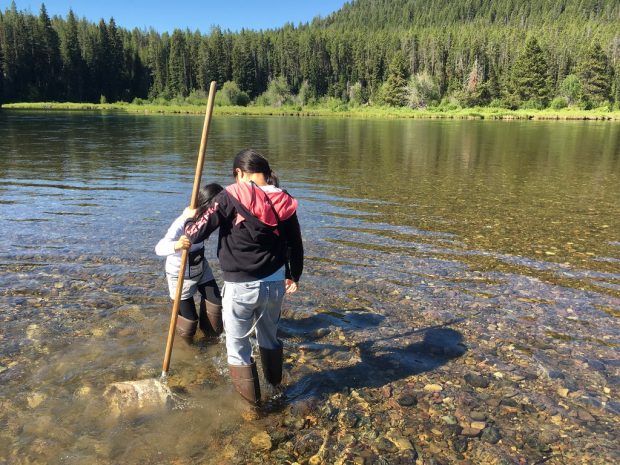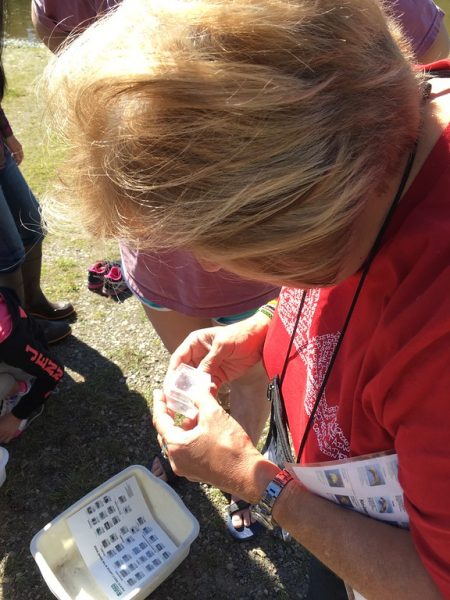 We went on several hikes in the Park-viewing wildlife all along the way!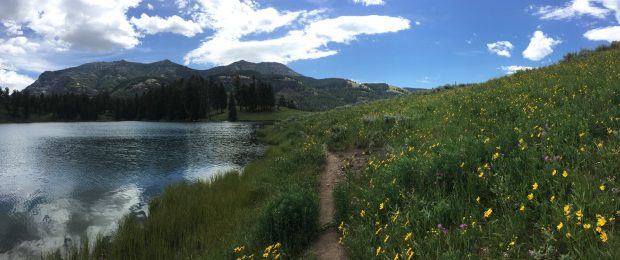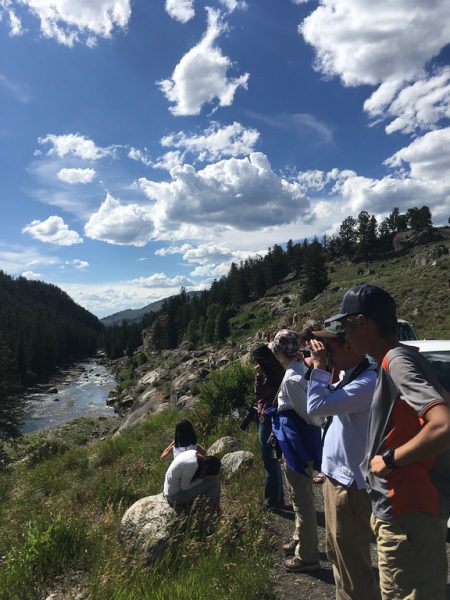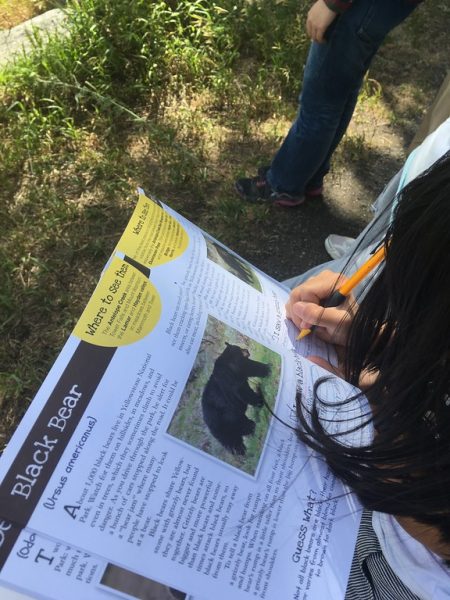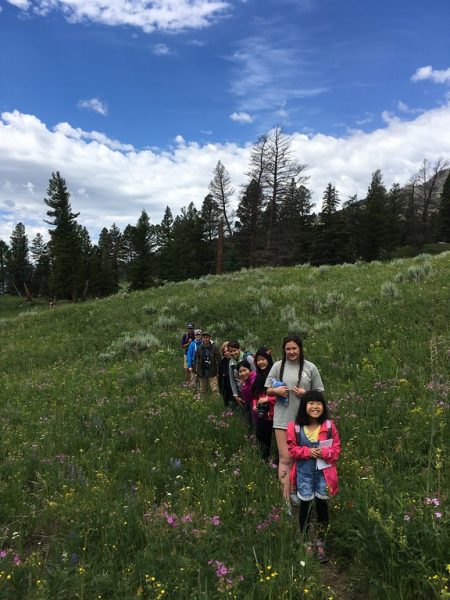 During our program we saw a variety of species. The program was uniquely special this year as the National Parks Service celebrated its' 100 year anniversary, and Yellowstone National Park was the first national park in the U.S.!
One of the highlights of our program included a morning watching a wolf pack. The pack included 8 pups, which is quite amazing! Through a scope we watched the pups play with their older siblings and parents. Wolves were reintroduced into Yellowstone in 1995 after being gone for more than 60 years. While watching the wolves, we had the opportunity to discuss the history of Yellowstone's wolves with Rick McIntyre, a wildlife biologist who has worked with wolves for more than 20 years in the Park.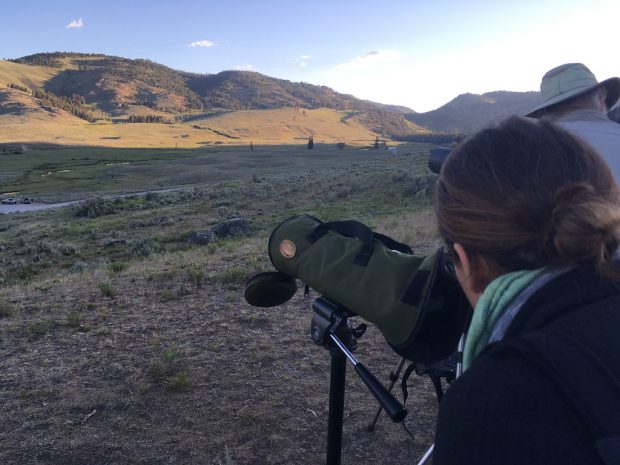 In addition to plenty of wildlife viewing, we also learned about the unique geological history of Yellowstone, including the hydrothermal features (geysers, hot springs, fumaroles, travertine terraces and mudpots!). More than 10,000 hydrothermal features are found in Yellowstone alone-an astounding number!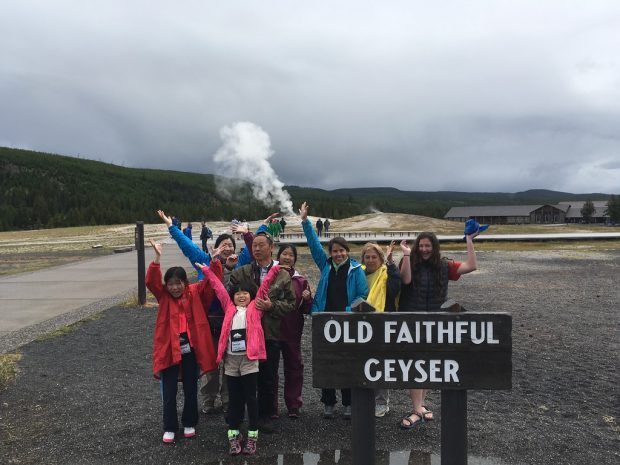 We had a wonderful time in nature, learning about and experiencing wildlife in one of our most famous national parks. In addition to participating in citizen science, we also discussed some of the actions we could take to help the wildlife we were so fortunate to see. Two of the main actions include:
Switch from plastic bags to reusable bags at the grocery store to decrease the plastic that ends up in our rivers/streams/oceans. Animals like otters can become entangled in plastics or ingest them thinking they are food. Help save otters by using less plastic bags!
Purchase toilet paper and paper towels from companies that use 100% recycled content. Animals like black bears and grizzly bears depend on trees, and trees provide us with paper! By purchasing paper products made with recycled content, we can help protect the homes of bears.
Of course, you don't have to visit Yellowstone to save wildlife. Making small changes in your daily life to help protect wildlife is possible at anytime, anywhere! If you are interested in Taking Action to save wildlife, find out more here. If you'd like to travel with the Houston Zoo, please visit our travel page here.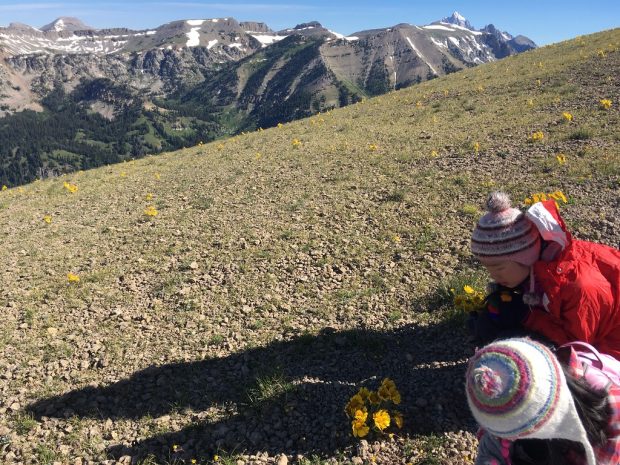 *All photos courtesy of Teton Science Schools.