Zoo Animals Beat the Texas Heat and So Can You!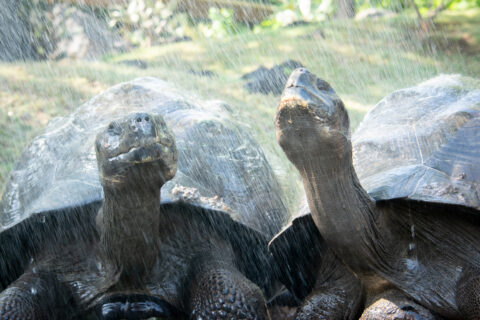 Houston Zoo animals are staying cool during the heat of the summer and guests can, too! The Zoo's dedicated animal care teams are adding frozen summertime treats to the animal menu. Icy treats help animals, like California sea lions, stay hydrated during triple temperature afternoons. In the Galápagos tortoise habitat, animals enjoy a cool water spray that helps them keep comfortable. Guests can watch these animals cool off as they walk through the Zoo's brand-new Galápagos Islands exhibit. The exhibit is 90% climate controlled, and guests can learn more about other closely related Galápagos species as they walk through and take a break from the sun.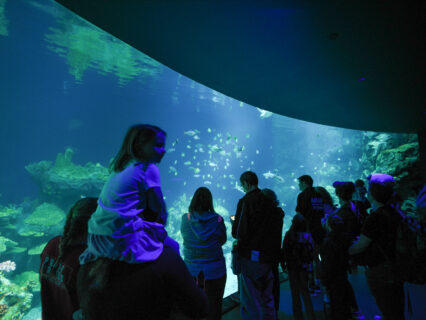 Other animals, like Claud the black bear, keep cool by taking a splash in their refreshing pool. Black bears are curious creatures by nature and giving them a pool is for more than just play. Their animal care team offers food items in the water to help them beat the summer heat. In South America's Pantanal, the capybara family also enjoys taking a swim. Capybaras are excellent swimmers and a semi-aquatic species. They can stay underwater for up to five minutes and their webbed feet help them swim.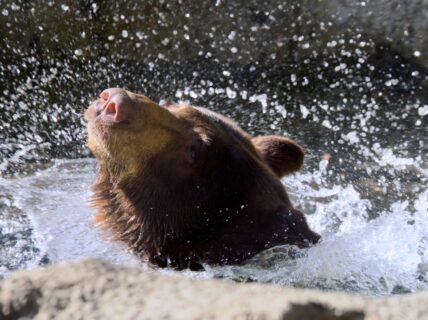 Guests can learn more about animals by visiting one of the several air-conditioned Zoo buildings. Animals lovers can see more than 70 species of reptiles and amphibians in the Reptile & Amphibian House and learn about tiny creatures in the Bug House and see the chimpanzees and gorillas in the Great Ape Gallery. By visiting Houston Zoo guests are helping to save animals in the wild. A portion of each Zoo membership and admission supports the Zoo's conservation programs around the world.