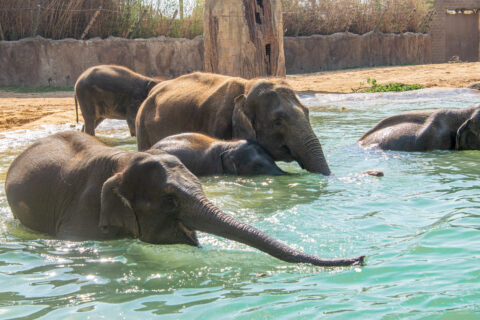 Add a Zoo visit to your summer break plans! We're open daily from 9:00 a.m. to 5:00 p.m., with last entry at 4:00 p.m. There's always something new to see, including our growing Zoo families, like our capybaras, white-cheeked gibbons, meerkat mob, and more. Check out our tips below as you plan your next visit.  
1. Explore our newest exhibit, Galápagos Islands
With more than 90% of our newest exhibit being indoors, cool off this summer and journey to the Galápagos Islands right here in Houston! See our California sea lions, Humboldt penguins, Galápagos tortoises, One Ocean Aquarium, and more.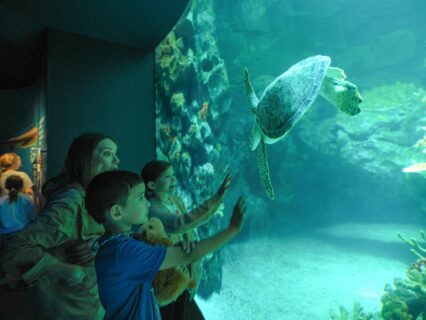 2.  Stay cool at multiple indoor spots
We have several, air-conditioned spots, including Galápagos Islands, for you to cool off as you explore the Zoo. Check out a few of our favorites: 
Carruth Natural Encounters

– See Asian small-clawed otters, sloths, red-bellied piranhas, and more.

Bug House

– See some of the Zoo's smallest and most fascinating residents.

Reptile & Amphibian House

– Spot lizards, snakes, amphibians, and more. 

Great Ape Gallery

– Watch our chimpanzees explore their habitat and see our gorillas indoors in the Gorilla Day Room.

Gorilla Arrival Building – Within the African Forest, see panoramic scenery of the gorilla and red river hog habitat.

Cypress Circle Café – Cool off in the heart of the Zoo at our Green Restaurant Certified café that serves a variety of food and beverages.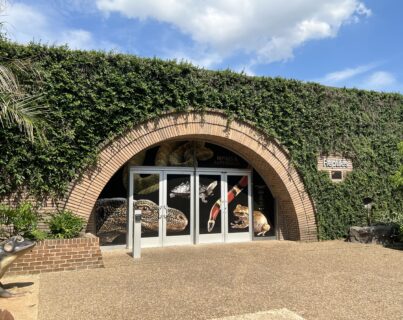 3. Buy tickets early
Plan ahead with Flex Pricing! The earlier you buy your tickets the better the price. It gives you more options to plan a Zoo visit that best fits your budget and schedule.  
Note: Ticket holders can enter any time after your ticket's listed arrival time. You are welcome to enjoy the Zoo until we close at 5:00 p.m. Last entry is at 4:00 p.m.   
4. Arrive early and plan ahead with your parking options
In the summer, traffic and parking can be busier than usual around the Zoo and Hermann Park. To help you avoid increased traffic, allow for extra time and check out our recommended parking options, including carpooling, rideshare and the METRORail. To get to the Houston Zoo from the METRORail, you'll need to ride the Red Line, exit Hermann Park/Rice U, and walk through the Japanese Gardens to reach the Zoo's main entrance.


5. Enhance your visit
During your summer break, enjoy a variety of activities with your crew! Take a ride on our Wildlife Carousel, feed our Masai giraffes a leafy treat daily at 11 a.m. and 2 p.m., or book a unique Animal Encounter experience, like our new giant anteater encounter.