Small Actions Can Have a Big Impact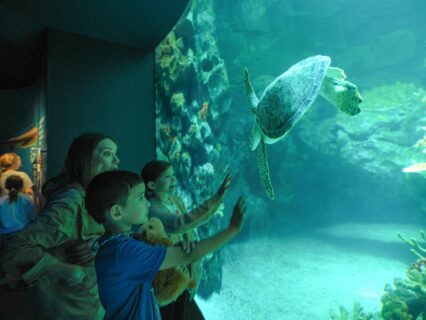 Houston Zoo kicked off Sea Turtle-Saving Summer and is encouraging people to be part of the ocean pollution solution. Single-use plastics are used for a moment but their effect on the ocean and the environment can last a lifetime. Animals, like sea turtles, can mistake floating plastic for food and become very ill or get entangled in it. Small actions can have a big impact. By keeping plastic pollution out of the ocean and out of harm's way people can help save animals in the wild.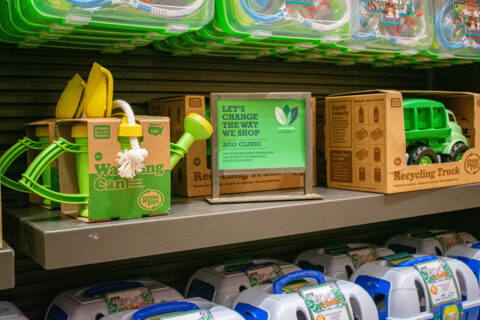 By replacing single-use plastics with reusable items at home or work, people can be conservation heroes. Houston Zoo became the first Zoo in the country to eliminate plastic packaging in all its gift shops. The Zoo is also single-use plastic straw, bag, and bottle free. Through this decision, the Zoo prevents thousands of pieces of plastic from ending up in waterways like oceans, lakes, and bayous.
The Houston Zoo annually eliminates the use of:
300,000 plastic bottles
80,000 plastic bags
23,000 plastics straws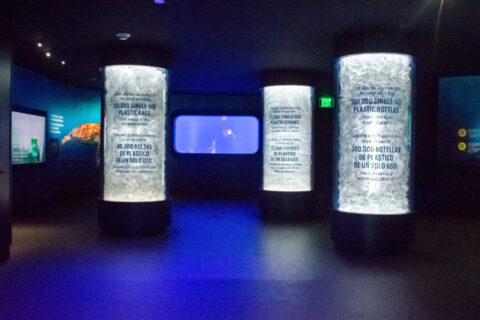 The Zoo has a dedicated team who retrieve and treat injured and stranded sea turtles along the upper Texas coast. In 2022, 147 turtles received medical care from the Zoo's veterinary team. The Zoo also removes and recycles discarded fishing line from fishing areas in Galveston and hosts monthly jetty clean ups in Surfside for its staff members. Beach goers can call 1-866-TURTLE-5 if a sea turtle needs help on the beach.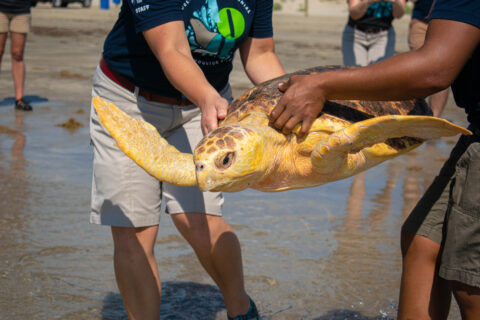 Guests can help save sea turtles this summer by visiting Bobbi, the rescued green sea turtle, in the One Ocean aquarium in the brand-new Galápagos Islands exhibit. A portion of each Zoo membership and admission goes toward supporting the Zoo's Sea Turtle Rescue and Rehabilitation program to continue helping sea turtles, like Bobbi. Bobbi was rescued in 2018 when a storm set her off path. Experts determined she had a buoyancy issue which made her susceptible to boat strikes and deemed her non-releasable. She now lives at Houston Zoo and serves as an ambassador for sea turtles in the wild.