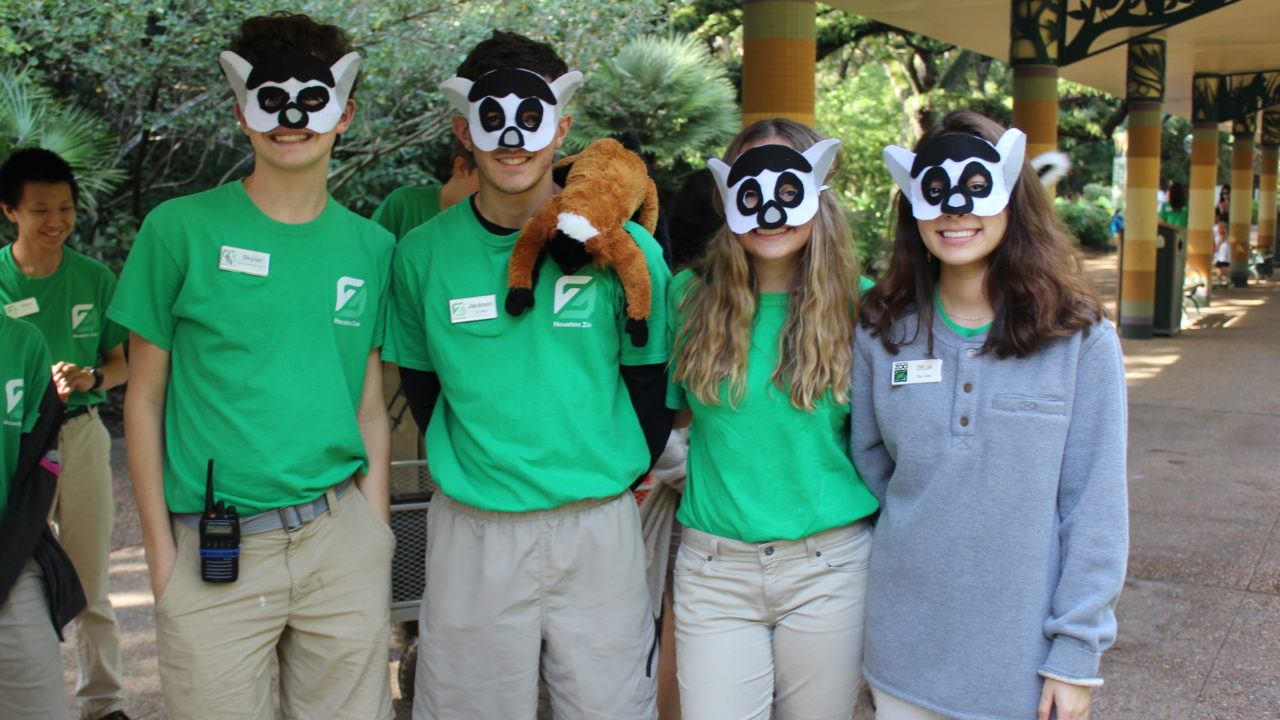 Required Opportunities
These posts typically occur on weekend or school holiday days, though participants must plan ahead to ensure their Zoo Crew commitments do not conflict with other extracurricular activities.
Fall (October– January)
Two shifts of Howlerween at Zoo Boo
One day of Camp Mentoring
Spring (January- May)
Three shifts as Naturalist. This can include opportunities such as Naturalist station development, Spotlight on Species events, World Lemur Festival, etc.
Optional Opportunities
You can add to your Year-Round Zoo Crew experience by including any of the following optional activities:
Staff and Board Mentoring
Connecting with Conservation Partners
Spotlight on Species (SOS) events
World Lemur Festival
Naturalist station activity development
Special Zoo Events (like Dreamnight)
New Camp Guide and New Zoo Crew Interviews
And more! New opportunities are always being added.
Year-Round Zoo Crew Program Fees
Summer only: $150
Year-Round: additional $200
Applications
Once teens have been accepted into Zoo Crew they do not need to reapply for Year-Round Zoo Crew. Year-Round Zoo Crew registration will be available at the end of the summer Zoo Crew season.