This blog post was written by Sue Cruver, a Houston Zoo Travel Program participant who recently experienced the wonders of Yellowstone with the Houston Zoo. If you would like to travel with the Houston Zoo, please visit our travel site. 
It began sitting at my computer one day last fall. I was reading the latest online Houston Zoo newsletter when I saw a section called "Travel with the Houston Zoo." Curious, especially because I had been thinking about taking a trip somewhere, I clicked on the page and started learning about the different excursions available to people like me – people who love animals and are concerned about their survival in the wild.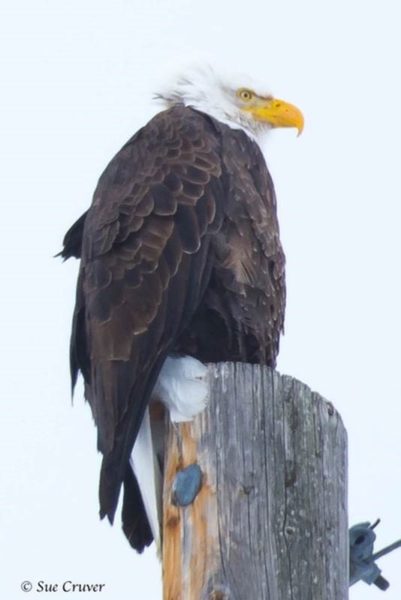 When I read about an adventure to "Greater Yellowstone in Winter" to view the wildlife and learn about this outstanding ecosystem, I got excited. It was a trip conducted by Teton Science School's (TSS) Wildlife Expeditions, based in Jackson Hole, Wyoming and a Houston Zoo education and conservation partner.  For so many reasons, I knew it was something I had to do.  As a serious photographer, I envisioned capturing the beauty of the region and the wildlife that wintered there. So, on February 2, 2017, I boarded a plane to Bozeman, Montana for a week I will never forget.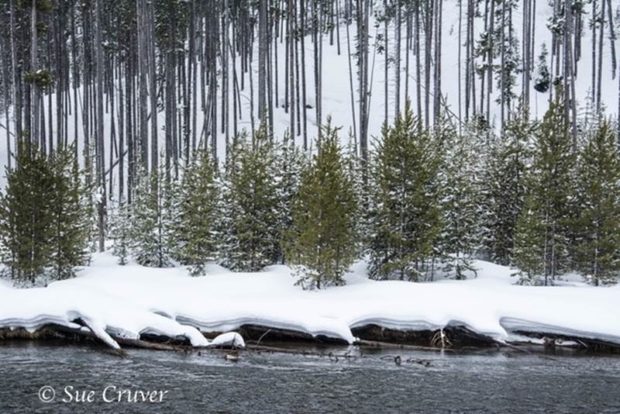 Winter weather can be very unpredictable. I grew up in New Jersey and have lived in Massachusetts, so I knew how the cold and snow can impact travel, and how you have to dress in layers for warmth. But having lived in the Houston, Texas area for the past 43 years, I realized it was going to be a physical challenge to put myself out in that environment again. Winters in Yellowstone have been known to be extremely cold, with temperatures sometimes dropping well below zero. In addition, I was going from a city that is 12 to 17 feet above sea level to altitudes between 6,500 and 8,300 feet. Could I handle it? It definitely was worth a try.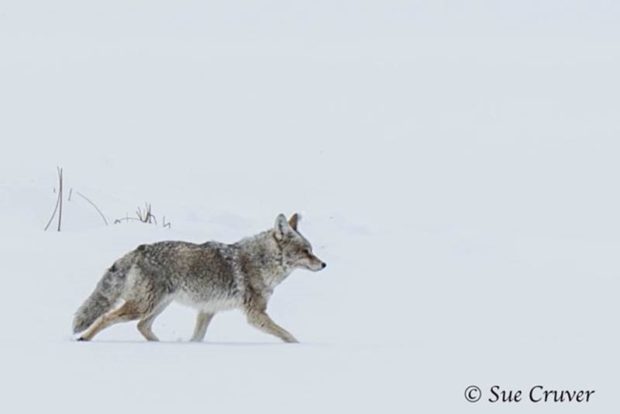 So try I did, and I haven't been the same since. It was hard to come home.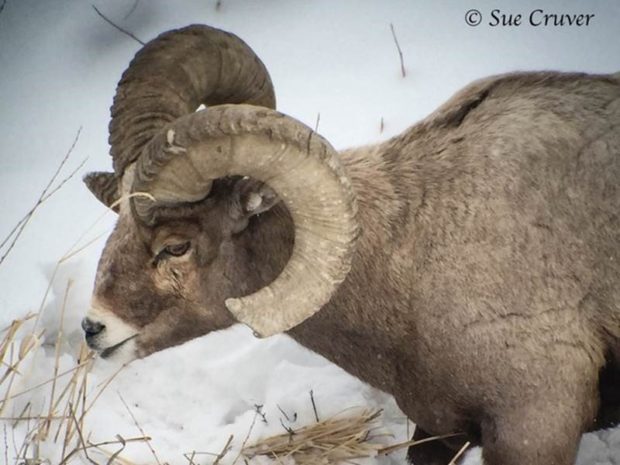 The week was truly magical. The landscapes were absolutely breathtaking, and I felt like a child again walking in the snow. As for wildlife, there was plenty — bison, elk, pronghorn antelope, coyotes, wolves, bighorn sheep, golden eagles, bald eagles, mule deer, white-tailed deer, moose, trumpeter swans, a bobcat, and so much more.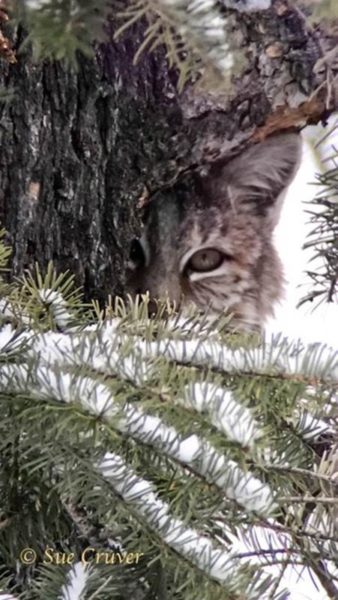 Seeing Old Faithful, the other geysers, and hot springs in winter was awesome. Everywhere I looked, there was a picture to be taken. And I took many, despite the fact that most days were cloudy and snowy. As I mentioned, winter weather can be challenging; this week, it only added to the adventure.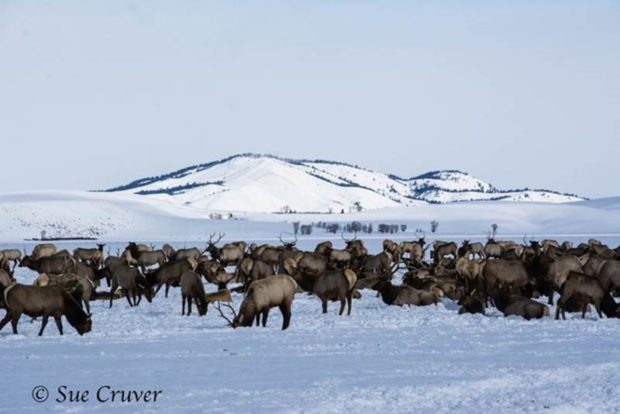 Temperatures weren't bad at all, ranging between the teens and low 30s. Snowdrifts and an avalanche did lead to some temporary road closures within the park, but these only resulted in some changes to our itinerary.  Much credit for the smoothness of these transitions goes to the incredibly professional TSS staff and guides. They were amazing!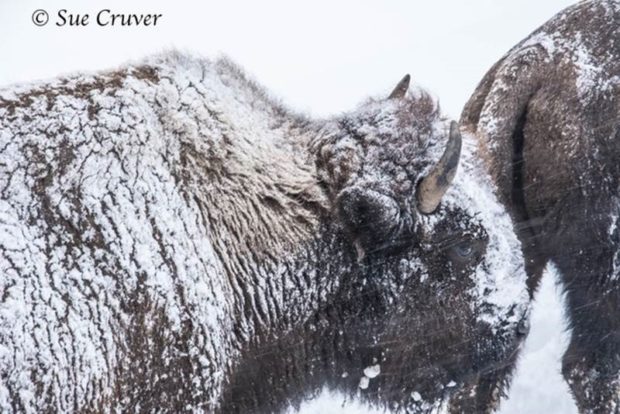 And "amazing" is not the only takeaway I have from this adventure. I am very impressed with the Houston Zoo's travel program and how it provides children, families, and retirees, like me, the opportunity to observe wild animals in their home environments. By partnering with the non-profit Teton Science Schools organization, the Zoo was able to add local Yellowstone guides and biologists to lead this trip. These experts knew where to find the wildlife and were able to answer everyone's questions.
 In retrospect, this trip was not only fun, but also inspirational. I look at my photographs and am transported back to the peacefulness and beauty of the Yellowstone region. I take a deep breath, close my eyes, and remember the cold, clean, fresh air.  I focus on the quiet I found there and am less stressed. Instead of listening to the noisy media and tech world that constantly bombards us, I now think about the magnificence of this part of our country and its incredible wildlife. I can't wait to return.