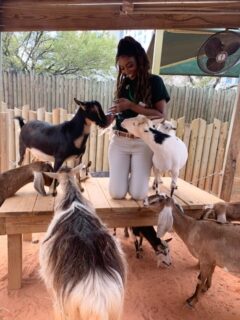 Happy National Volunteer Week! We'll be introducing you to two of our Houston Zoo volunteers this week to celebrate our volunteer staff and the amazing support they provide at the Zoo. It's just a snapshot of the amazing group of over 350 volunteers we have here.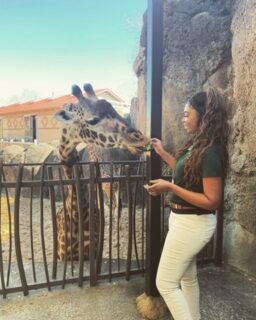 Meet Domonique! She's a newly onboarded volunteer who started in Feb. 2022 and already has 20 hours of service. She works primarily in the goat yard in the John P. McGovern Children's Zoo and in guest experience with giraffe feedings. She enjoys being a volunteer at the Houston Zoo because she gets the opportunity to serve in a community with such a strong positive energy of passion and love for wildlife while making genuine connections with people.
Domonique shares, "The genuine energy at the Houston Zoo is positively contagious." "The volunteer team and Zoo staff are extremely welcoming, inviting, and helpful. I believe that the Houston Zoo understands how important positive interactions are, not only for human connection but most importantly human connection with wildlife and nature. It's the energy for me!"
One of her favorite memories is her volunteer orientation. Domonique has been fascinated with wildlife and nature ever since she was a child. Her passion for volunteering and teaching lead her to become a Zoo volunteer where she can further her own education while protecting and interacting with wildlife.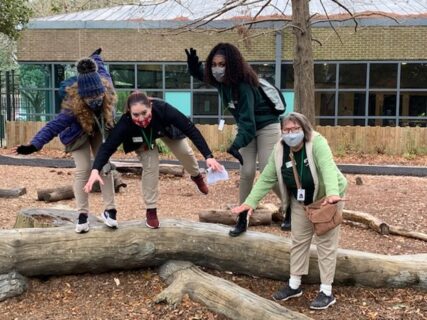 Domonique recently attended the her first After Dark presented by TXU Energy 21 and up event. She loved the concept and that the Zoo hosts events solely for adults to interact and connect. There's something for everyone at the Houston Zoo, no matter what age.