Zoo News Blog
The Zoo's Pantanal Conservation Partner Receives Prestigious Wildlife Award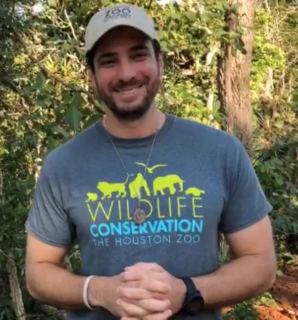 We're thrilled and proud to share that the Zoo's Pantanal Conservation Associate Researcher, Gabriel Massocato, is one of the winners of a very prestigious conservation award. He was selected out of over 250 participants for the 2022 Future for Nature Foundation award. The Zoo has supported Gabriel throughout his career as a researcher and biologist for Brazil's Giant Armadillo Project. What started out as a volunteer opportunity with our Pantanal conservation partner, Giant Armadillo Project, grew into a full-time opportunity, with Gabriel's salary being sponsored by the Houston Zoo.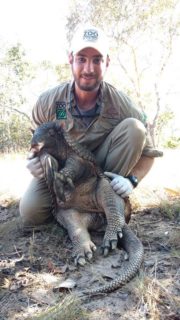 Not only is he now the Giant Armadillo Project coordinator in the Pantanal, but he is also working with local authorities, ranch workers, landowners, cowboys, and the local community to protect wildlife. He also mentors conservation students and trains members of the conservation team that now run the giant armadillo conservation initiatives.
From 2015 to 2018, Gabriel became a part of the Zoo team and worked with and received training from Zoo staff. During his visits, he assisted with conservation programing and instructed some of the Zoo's conservation education programs, as well as provided guidance on the construction and design of Zoo's newest exhibit, South America's Pantanal.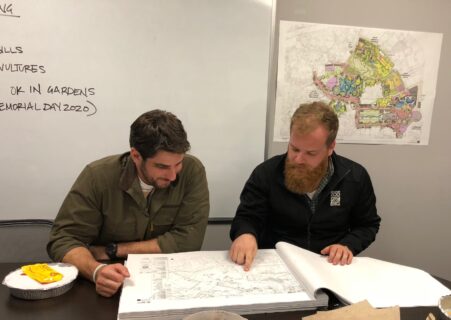 The Giant Armadillo Project Director, Dr. Arnaud Desbiez shares, "I cannot stress enough how important the Houston Zoo has been in Gabriel's career." "He was awarded a Wildlife Warrior Award by the Zoo in 2015 and spent a month in Houston, taking English classes in the morning and spending the afternoons learning in all the Zoo departments. Following this experience for the next two years, he designed and taught a dynamic community-based conservation and research curriculum for the Houston Zoo's college conservation leadership program. Every time he visited the zoo the whole staff continued their mentorship. I have no doubt of the key role of the Houston Zoo´s constant, long term investment, and mentoring played in Gabriel's growth. The award is as much theirs as ours!"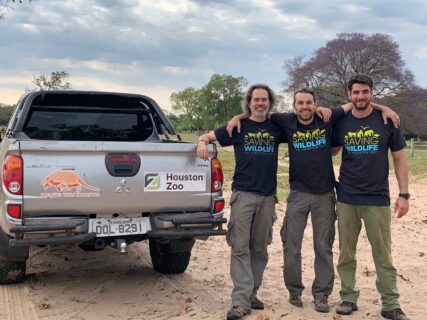 A native of Brazil, Gabriel is actively inspiring the next generation of Brazilian conservation professionals to save their local species. The Zoo is committed to investing in the development of local conservation leaders, globally. Every time you visit the Zoo you are supporting the next generation of conservation heroes saving the wild counterparts of the animals you see at the Zoo.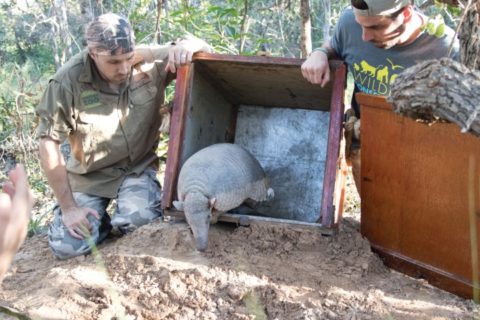 Congratulations on a well-deserved award, Gabriel!