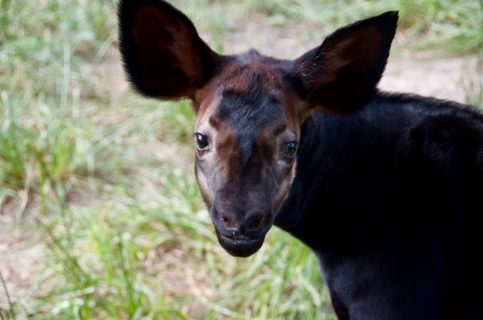 The Houston Zoo's latest addition, a baby okapi, made her public debut on Wednesday, August 12. The female calf explored the habitat while her mother, Sukari, stayed close by. The calf was born on July 19 and has been bonding with mom behind the scenes until today.
The Zoo is looking for help choosing a name for the calf. Zookeepers have narrowed the list to four potential baby names, all of which are in Swahili: Keki (Cake), Hasira (Feisty), Pipi (Candy), and Kivuli (Shadow).
People can donate to vote for the name they like best by donating online here. Every dollar donated is one vote for the chosen name.
The name will be announced on Mon., Aug. 24 on the Zoo's social media channels.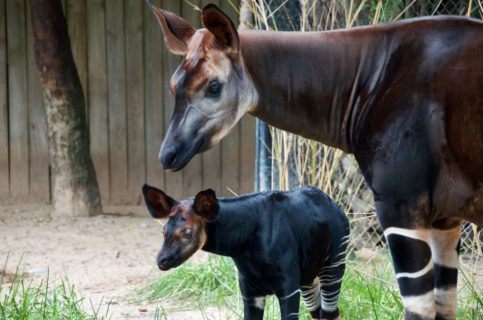 Okapi are solitary animals, also known as the "forest giraffe," and are native to the Democratic Republic of the Congo in Central Africa. Since it was first discovered by the western world in 1901 it has captivated the imagination like few other species. Unlike its cousin the giraffe, the okapi is very rare and only found in the most remote rainforests of central Africa.
The Houston Zoo is helping save okapi in the wild by providing support and equipment for local staff at the Okapi Conservation Project in the DRC. Everyone can do their part to save these incredible animals by recycling cell phones at the Zoo. These devices contain a metal mined where okapi live and recycling the cell phones reduces the demand for new materials to be mined.
Photo credit: John Register, Houston Zoo