Which name will YOU choose?
The zookeepers caring for our female okapi calf selected four names in the Swahili language. Now they just need your help to make a final decision!
Kivuli (Shadow)
Keki (Cake)
Hasira (Feisty)
Pipi (Candy)
Voting has ended. Watch our social media for the name reveal!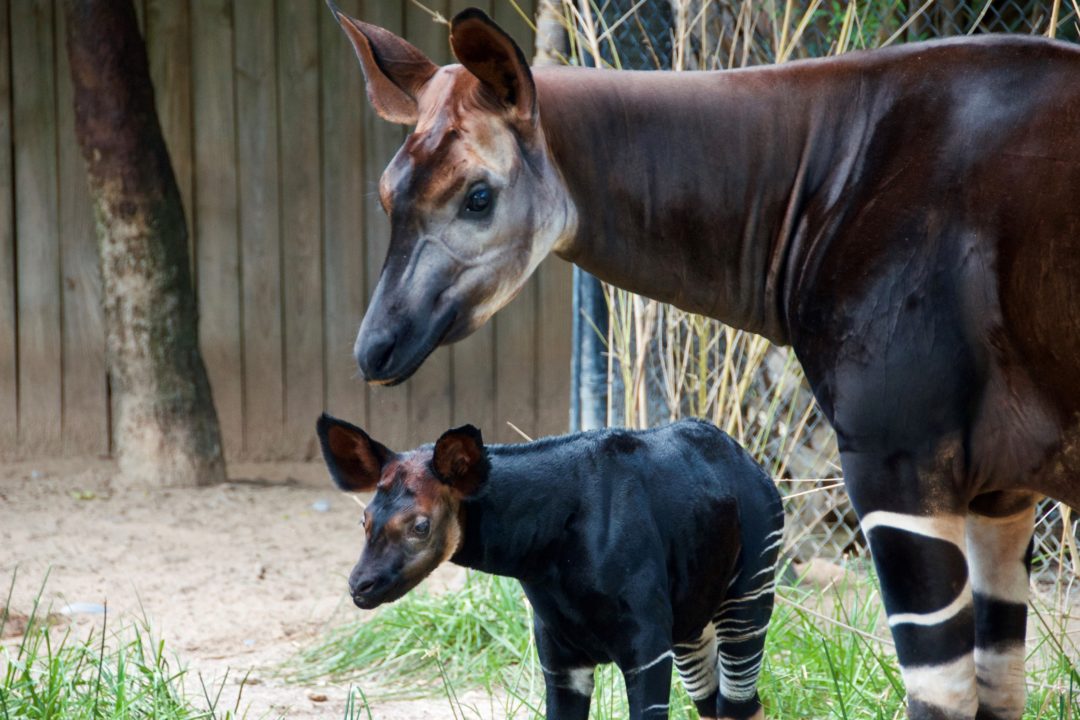 About Our Okapi Calf
On July 19, the Houston Zoo welcomed a baby okapi to the world. Mom Sukari gave birth in the okapi yard, and within the hour, the calf was standing with a little help from mom. Kwame, our other adult okapi, is the father. Okapis are endangered in the wild, and our Zoo is helping to save them by providing support and equipment for local staff at the Okapi Conservation Project in the Democratic Republic of Congo. By donating to vote, you'll help support our okapis at the Zoo and in the wild!