The Houston Zoo is proud to welcome their newest resident, an adult male tiger named Berani. The three-year-old, 280lb Malayan tiger made his Texas debut Tuesday morning after making the long journey to Houston from Point Defiance Zoo in Tacoma, WA in late January. The move was the result of a recommendation by the Association of Zoos & Aquariums (AZA) Species Survival Plan (SSP) to find Houston Zoo's female Malayan tiger, Satu, a suitable companion.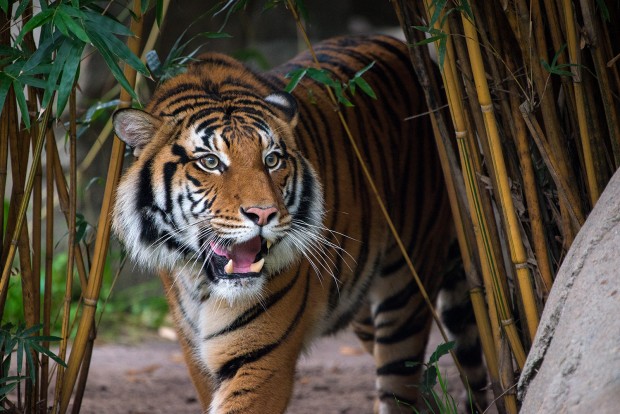 Berani and Satu, will take turns in the tiger yard while they undergo a formal introduction process overseen by the zookeepers. They will spend increasingly longer periods of time together in the yard as they complete the formal introduction process.

Fewer than 3,500 tigers of all tiger subspecies remain in the wild today, according to the Tiger Conservation Campaign. Malayan tigers surviving on the Malay Peninsula are critically endangered with an estimated population of 300 remaining in the wild.