We love our Members. Their incredible support allows us to make a difference to animals both locally and all over the world. This month, we're spotlighting a family of Zoo Members that deserve recognition. We're thrilled to introduce you to May's Featured Members: the Duncan family.
---
We asked the Duncans to share a few words about what being Zoo Members means to them. Here's what they had to say.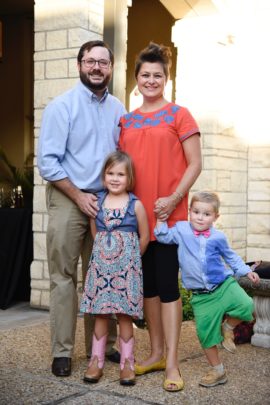 "Like Rudyard Kipling's Jungle Book mongooses we strive to live by the family motto "Run and Find out!" The Houston Zoo affords us with consistent opportunities to do just that. We have been members of the Houston Zoo for the past three years, years that have given us countless opportunities to learn and to grow, to ask questions and to seek answers, and to quite literally run and find out.
The Naturally Wild Swap Shop has long been a favorite of our family. No matter where we are we keep our eyes peeled for interesting natural finds that we can collect and research and trade. Our son, Nils (4), has been saving up his swap shop points and dreams of one day owning his own piece of dinosaur coprolite. Our daughter, Carolena (6), has been swapping for years and now has an amazing collection including an African porcupine quill, a pearl, and a small fossilized dinosaur bone. The swap shop has encouraged us to keep asking questions and finding answers and looking for interesting discoveries at every turn.
One of the best things about our trips to the Houston Zoo is gaining first-hand exposure to such a variety of animals. Lions, and tigers, and… Go Away Birds! Our children are often asked "what is your favorite animal?" when people discover we frequent the zoo. We can't help but laugh at the surprise in people's faces when our son enthusiastically replies, "the Go-Away Bird!" Birds are popular with us as Carolena loves the flamingoes, Casey loves the storks, and Chris always stop hoping to hear the kookaburras laugh. The zoo continues to introduce us to animals we never knew and reintroduce us to the ones we only thought we did.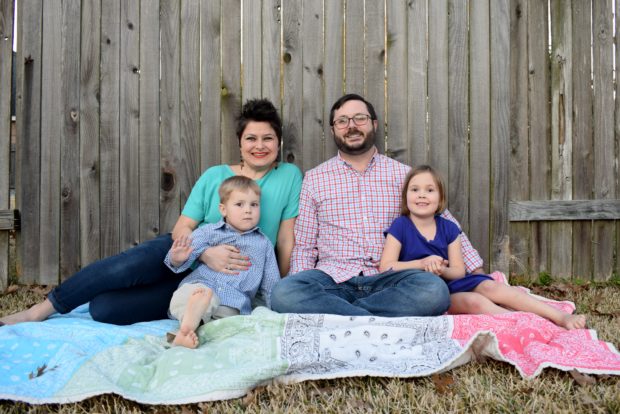 Time at the zoo is always time well spent. We never regret the choice to spend time with family and friends, enjoying the outdoors, and growing deeper in our appreciation for animals and one another. Whether bundled up in coats or slathered in sunscreen, no matter the season you can find our family enjoying the Houston Zoo and all it has to offer.  From the tropical bird house to the giraffes and yes, the mongooses whose family motto we share, our family loves to spend time at the Houston Zoo where we run and find out."
From all of us here at the Houston Zoo, we want to say thank you to the Duncans and all of our Zoo Members. As a Houston Zoo Member, your support truly makes an impact on the growth of our Zoo and conservation efforts. THANKS!