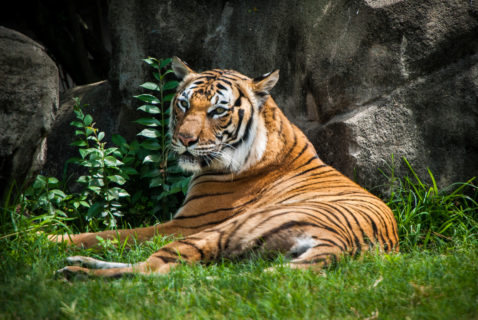 Satu, the Houston Zoo's 18-year-old Malayan tiger, was humanely euthanized last night after a long life. Due to the tremendous care provided to her by the Houston Zoo keepers and veterinary team, Satu lived well beyond her expected median life expectancy, which in the wild would be between 8 to 12 years.
The carnivore staff and veterinary team made the decision after her quality of life began to decline. Quality care and continuous advances in veterinary medicine extend animals' lives longer than ever, with most felines in human care living well beyond previous generations. Because of this, all cats, including domestic house cats and tigers, often spend a significant phase of their lives as older animals and are at a higher risk for geriatric complications.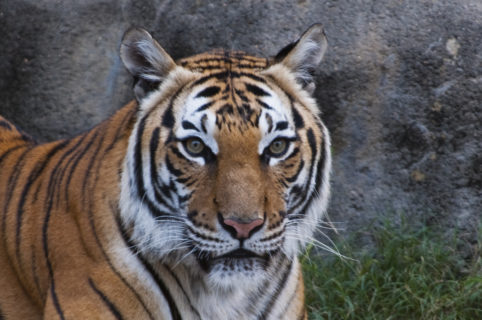 As she aged, Satu developed arthritis in some of her joints and keepers did their best to keep her limber with daily stretching, monthly laser acupuncture sessions, and multi-modal medication therapy to provide pain relief and promote joint health.
"When caring for aging animals, we first do everything in our power to make sure they have a great quality of life," said Lisa Marie Avendano, vice president of animal operations at the Houston Zoo. "We manage their diet and exercise, as well as their medication if necessary. It is never an easy decision to euthanize an animal, but it is one we make with the animal's well-being as the top priority. With world-class animal keepers, five incredible veterinarians, and a complete veterinary clinic, our animals receive the best care possible, and that includes end-of-life decisions."
Just by visiting the Houston Zoo, guests are helping save tigers in the wild. The Zoo funds the work of people in Asia protecting wild tigers. These brave people remove traps from wild tiger's habitats. Thanks to long-term protection efforts like these, the Malayan tiger population in the Endau-Rompin region of Malaysia appears to be stable or slightly increasing.