Zoo News Blog
Houston Zoo Conservation Gala Raises Nearly $1 Million for Madagascar
Last week, the Houston Zoo hosted its 10th annual Feed Your Wildlife Conservation Gala in the zoo's Masihara Pavilion.  This year's gala was dedicated to raising funds for saving animals in Madagascar, and the event collectively raised $963,601, of which $250,000 was committed by Herb Simons for the five-year salary of the zoo's Director of Madagascar Programs Jonah Ratsimbazafy, PhD.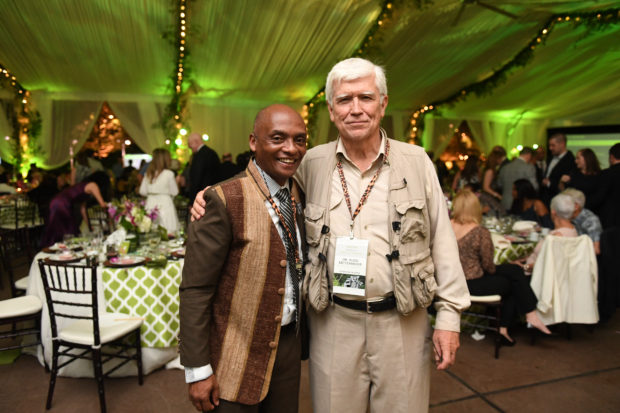 Nearly 500 guests dined on salmon and braised beef by City Kitchen and were captivated by special guests Russell Mittermeier, PhD and Dr. Ratsimbazafy who spoke from the heart about the work being done in Madagascar to save the island's precious inhabitants, including lemurs.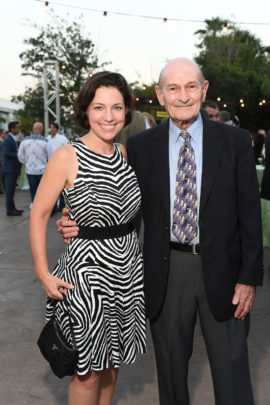 Some of the evening's most vied for items included a chance to help bathe the zoo's Asian elephants, flipping the ceremonial switch to turn on the lights at Zoo Lights Presented by TXU Energy, and the opportunity to get up-close to lions at a training session. Also on offer was a special primate tour led by Dr. Ratsimbazafy to take place the morning after the gala. 
The Houston Zoo is proud to connect communities with wildlife, inspiring action to save animals in the wild. During the cocktail reception, guests met and took photos with several animals representing Madagascar including Mr. Pickles the Madagascar radiated tortoise, Jonah (named for Dr. Ratsimbazafy) the Madagascar lesser hedgehog tenrec, and some Madagascar hissing cockroaches.
Notable attendees:  Cathy & Joe Cleary; Coert & Molly Voorhees; Courtney & Bas Soleveld; David & Nancy Pustka; Dr. Cullen Geiselman; Lisa Marshall; Kay Onstead; Charles & Annie Duncan; Event Chairs Josh & Mindy Davidson; Matt & Rosemary Schatzman; Isabel and Danny David.