Zoo News Blog
Good News: We Recycled Over 20,000 lbs of Holiday Lights to Save Porcupines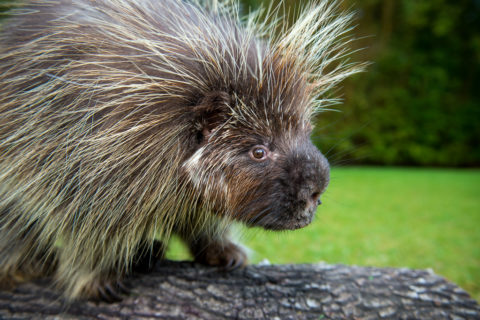 Earlier today, you met Ernie the North American porcupine. During today's livestream, you likely learned that a number of animals that call the Houston Zoo home need trees to survive. Porcupines not only need trees for shelter, but also for food. These critters are herbivores, dining on leaves, grasses, twigs, buds, and the bark of the same trees these nocturnal animals hide in during the day to sleep. One way you can protect porcupines like Ernie in the wild is through recycling string lights and light bulbs!
Recycling keeps items out of landfills. Less space needed for landfills means more space for animals like porcupines! Each winter at the Zoo, we collect holiday lights for recycling. With your help, this effort has resulted in the collection of 20,019 pounds of holiday lights. We don't know how many Ernie's that is, but it is approximately the weight of 12 Tilly's (our youngest Asian elephant).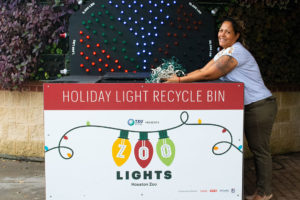 While holiday light recycling at the Zoo happens just once a year, you can recycle string lights and light bulbs year-round, protecting habitat for animals like porcupines and bobcats. Just remember, lights cannot typically be recycled in your curbside recycling bin, so you'll want to look up a local recycling center that accepts these items.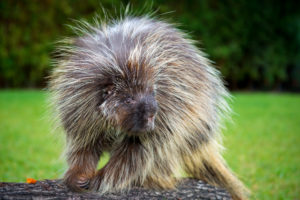 Once you've recycled your old lights, consider switching over to LED bulbs. These lights use less energy and last longer, which means you'll use fewer light bulbs around your home each year. Buying fewer light bulbs means more money in your wallet and less waste in landfills, more wild space–that's a win for you and for Ernie!
Another way you can help save wildlife from home is to support the Zoo's Emergency Zoo Fund, which helps us care for the animals at the Zoo and protect animals in the wild.