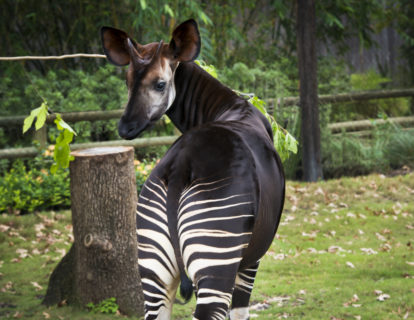 Earlier today, we took you on an up-close encounter with Zookeepers Jessica and Kendall, and our okapis, Kwame and Sukari. Our keepers and veterinarians watch over Kwame and the others closely, providing the highest levels of care. The Zoo also supports people in Africa watching over and protecting wild okapi in the Ituri forest in the Democratic Republic of the Congo.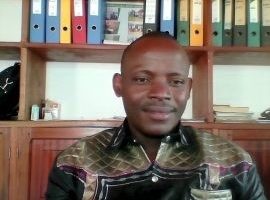 The Houston Zoo provides equipment and the salary for Jean Paul M'monga from the Okapi Conservation Project. Monga is the Education Assistant Coordinator at the Okapi Conservation Project. He educates local communities on okapi and other species such as forest elephants and chimpanzees in the Ituri forest.
In 2019, he reached 18,000 people with educational messaging about okapi through World Okapi Day. Last year, Monga's team also collected 1,800 illegal wire snare traps and covered 14,300 km during their patrols in order to protect wild okapi in the thick Ituri forest.
Monga grew up in the Ituri region of the Democratic Republic of the Congo and received his master's degree in Environment and Sustainable Development at the Bukavu Technical College of Rural Development. Okapi are from his own backyard. Our Hoofstock keepers enjoy exchanging information about okapi with Monga. Because wild okapi are so shy, he only ever sees them on special cameras placed out in the forest, so he really enjoys hearing about the okapi at the Zoo. He loves that the Zoo is able to connect so many people like you to this incredible species.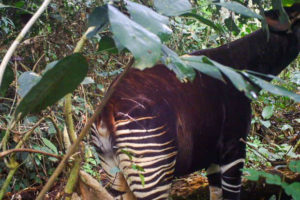 By supporting the Zoo's Emergency Zoo Fund, you are supporting the animals and all of our animal care professionals here and around the world.