Zoo News Blog
Good News: Texas Wetlands Welcomes Local Wild Animals and So Can You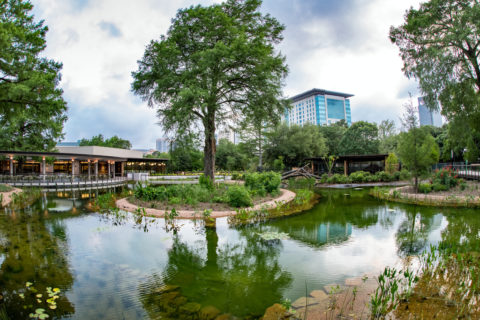 We hope you had a chance to (virtually) experience our newest exhibit earlier today, the Kathrine G. McGovern Texas Wetlands. You likely heard about (or even saw) the local animals that started to visit our exhibit, once it was built (and even while it was being built…). The exhibit is a true wild wetland, with living plants that filter water, and a body of water that attracts several animals from outside the Zoo! We've cataloged several wild animals coming to visit the area–like dragonflies, butterflies, bees, snails, toads, bats, and even hawks and herons! They seem to love it as much as we do!
Just by providing an adequate water source, and planting a number of native Texas plant species, we have been able to attract an enormous amount of wildlife, right in the middle of the city! According to our Water Quality team who monitors wildlife visiting the Texas Wetlands exhibit, we've seen over 140 species visit our current exhibit! That's an increase of 75% of species visiting the area, compared to before the exhibit was renovated and turned into a true, working wetland.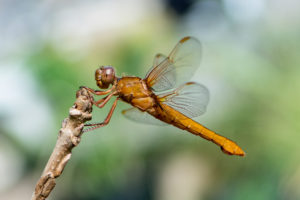 Now, we can't all turn our backyards, front yards, or patios into working wetlands, but we can plant native plant species and provide water sources that provide food and water for local Texas species. You can provide a great water source for dragonflies, bees, and butterflies by using a shallow birdbath. Just add small stones or gravel to it (and water, of course!) to ensure there are resting places for these pollinators to stop on while hydrating. You could even repurpose an old pie pan or dish in lieu of a bird bath, just remember to add stones, marbles or gravel so insects can perch safely while getting a drink.
Learn how to make your space wildlife-friendly. We can't wait to welcome you back to the Zoo–in the meantime, your support is more critical than ever. By supporting our Emergency Zoo Fund, you help ensure that we fulfill our mission of connecting communities with animals and inspiring action to save wildlife, even during these challenging times.