Try Herbivore and Carnivore Pizzas that Benefit Wildlife Conservation Efforts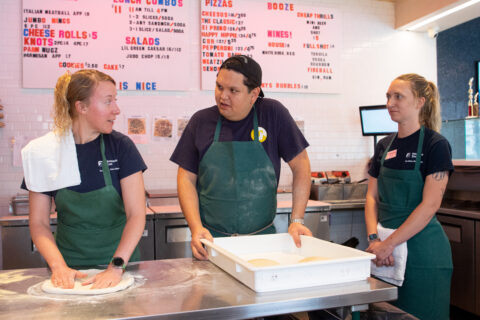 Houston's favorite east downtown pizzeria, Agricole Hospitality's Vinny's, is partnering up with the Houston Zoo for a good cause that will make you cheese. Just in time for the return of our Feast with the Beasts presented by TXU Energy event on Friday, April 14. Kicking off yesterday and going until Friday, May 5, you can enjoy two artisan, Herbivore and Carnivore-themed pizzas, concocted by Houston zookeepers and the Vinny's team. You can get it to-go, delivery, or grab a seat and enjoy in Vinny's dining room!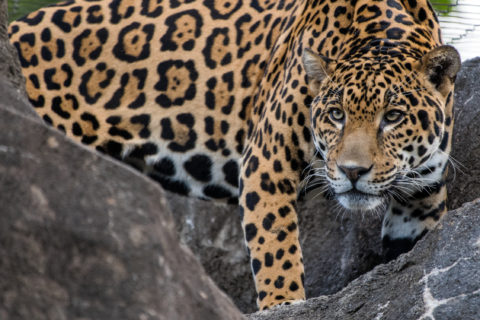 These specialty pizzas are inspired by two of the Zoo's most exuberant animals – two jaguars named Tesoro and Vida, which can be found in our South America's Pantanal exhibit, and nine western lowland gorillas, which reside in the Zoo's African Forest exhibit. Throughout the month, guests can head to Vinny's for a taste of each pizza, offered by the slice or by the pie, and vote for their favorite. The winning pizza will be announced in mid-May, with a portion of proceeds from both pizzas going to the Houston Zoo's wildlife conservation efforts, that include:
Around the world, partnering with conservationists to save species like mountain gorillas in Rwanda and Asian elephants in Borneo
In Texas, breeding endangered native species like the Houston toad and Attwater's prairie chicken and, as well as operating a sea turtle rescue and rehabilitation program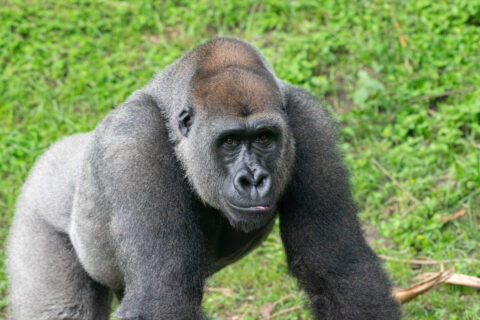 Team Herbivore's pizza, named "Gorilla Grub," features fresh vegetarian fare such as Charred Broccoli, Kale, Ricotta, Pineapple, Onion, and Bell Pepper, while Team Carnivore's pizza, "All Gold Jaguar," features hearty ingredients like Golden Onion Sauce, Smoked Pork Loin, Chorizo, Cheddar, Portobella Mushrooms, Garlic, and Chilies. A true golden staple.
"Whether you're a carnivore, herbivore, or omnivore, saving animals in the wild is something every pizza eater can contribute to," said Linsey Whitehead, Houston Zoo's Senior Director of Sales and Marketing.
"We're thrilled to partner with Vinny's on this exciting fundraiser and can't wait for all of Houston to have a chance to weigh in on their favorite pizza."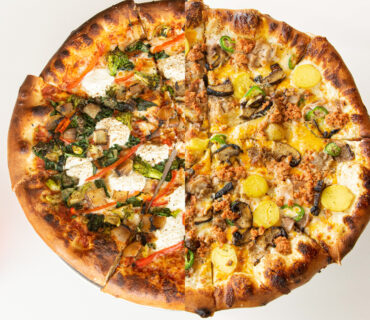 Houstonians (or out-of-towners) can stop by Vinny's, anytime until May 5 to enjoy a slice and vote for their preferred pie. Vinny's is open from 11:00 a.m. to midnight, Tuesday-Sunday.
"Our Vinny's team loves to participate in Feast with the Beasts every year, and we wanted to find a way to also show our support in the restaurant," said Agricole Hospitality Co-Owner and Culinary Director Vincent Huynh. "Pizza brings people together, as do animals, so we're thrilled to spotlight our fresh and high-quality ingredients through this unique lens."
This is the third iteration of Vinny's Pizza Partnership Series – which was created to give back to the community and to foster meaningful relationships between local organizations in different industries – with specially-curated pizzas and charitable contributions from the Houston Dash in May 2022 and the Houston Ballet in December 2022. Who knew supporting a good cause could be so delicious?