Reaching the Danau Gitang Field Centre in Borneo takes a bit of maneuvering. The KPRC Team flew into the town of Sandakan while I drove across from a few days of meeting in the capital city of Kota Kinabalu. We met up at the boat launch at around 6pm for our 30 minute boat trip down the Kinabatangan River to the field station situated in the Lower Kinabatangan Wildlife Sanctuary.
It was a full moon so seeing down the dark river was a bit easier than normal and there was a fairly nice breeze. The Danau Girang Field Centre is 200. yards off the river into the Bornean Rainforest. It is hot, it is humid, it is like Houston in summer with the addition of a rainforest.
We made plans for the next day to meet at 8am to head out for filming wildlife and I walked back with my headlamp looking up in the trees for anything moving. We are surrounded by the sound of insects and amphibians.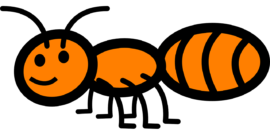 My mistake was standing still for 5 seconds while wearing flip flops and the same type of ant I swore would never bite me again did just that. They call them fire ants. I wish they were simply fire ants but for 20 minutes I could not feel my big toe, or part of my ankle where these monsters bit me.
I would have sent a photo with this blog but I was too busy hopping away on one leg to do so. I am so glad they have welcomed me back to the Bornean Rainforest.
From Dec. 1–11, 2017 the Houston Zoo and Houston's KPRC Channel 2 are traveling to southeast Asia and the island of Borneo to document the work you are supporting to protect the counterparts of the wildlife that you see when you visit the Zoo. Houston Zoo conservation associates who have dedicated their careers to protecting elephants, orangutans, pangolins and a whole host of other amazing species on the world's third largest island will give us an in-depth look at what it means to save species from extinction. 
We've created a special webpage to follow their exciting journey around the world, go behind the scenes, and learn more about how we can all save animals in the wild.