The Houston Zoo and Houston's KPRC Channel 2 are headed to southeast Asia and the island of Borneo to document the work of our conservation associates who have dedicated their careers to protecting elephants, orangutans, pangolins and a whole host of other amazing species on the world's third largest island.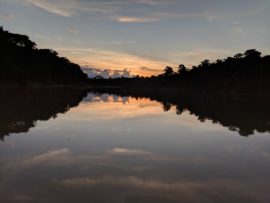 But how did we get here, and I do not mean the 30+ hours on multiple flights, a short drive by car and then boat ride to the field centre. I am the Houston Zoo's Vice-President of Wildlife Conservation and Conservation Education and have been working with partners and traveling to Borneo since 2005 for the Houston Zoo.
In 2017, we began to roll out our new mission of connecting communities with animals, inspiring action to save wildlife. That has a double meaning for me. When we say connecting communities we mean you, our guests and followers – the over 2.4million of you that come through our gates every year. In Borneo, it means connecting those communities with animals that many times are literally living in their backyards and have always been a part of their lives. Whether it is otter, a crocodile, turtles in the river, an orangutan overhead or an elephant at their doorstep, we strive to find solutions to reduce potential conflict between the wildlife and local communities.
In that decade plus period from our first trip to Borneo supporting orangutan conservation with a group called Hutan-Kinabatangan Orangutan Conservation Project, our Houston Zoo program has grown and with it the number of programs we support in Borneo. Islands are very special places. Some hold an amazing array of biodiversity with species found nowhere else in the world. Places like Borneo, Galapagos and Madagascar are great examples of this. Since our first trip in 2005, we have expanded our conservation associates to include not only orangutans, but elephants and pangolins as well.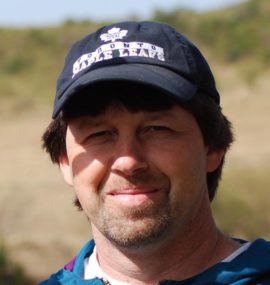 And how did I get here? It is a 30-year story from zookeeper to supervisor to conservation and a multitude of other roles and responsibilities along the way, a large part of which is here at the Houston Zoo beginning in 2004. I have a special interest in wildlife that many people do not concern themselves with including small mammals such as rodents, insectivores and bats. I consider them the unappreciated mega-charismatic micro-vertebrates of the wildlife world. How could you look at a Philippines Cloud Rat, Haitian Solenodon, Elephant shrew, Streaked Tenrec or Damaraland Mole Rat and not fall in love with those beady eyes and cute faces? If you are herp or bird person, calm down, I adore Kenyan Sand Boas, Painted Batagur Turtles and Curassows just the same.
I would say Borneo is one of my favorite places we work and that would be a semi-truth as all the places we work, be it northern Mozambique with lions or Rwanda's Mountain Gorillas or Brazil's Pantanal are my favorite places to work
Coming back to Borneo every few years is like visiting old friends and co-workers. The islands landscape continues to evolve and change and the conservation work is ongoing and increasing from year to year. Wildlife is getting squeezed between remnants of forest in one area while a small reforestation project pops up in another. And while all these changes occur, the dedication of the people and their work ethic to protect wildlife here is always amazing to see.