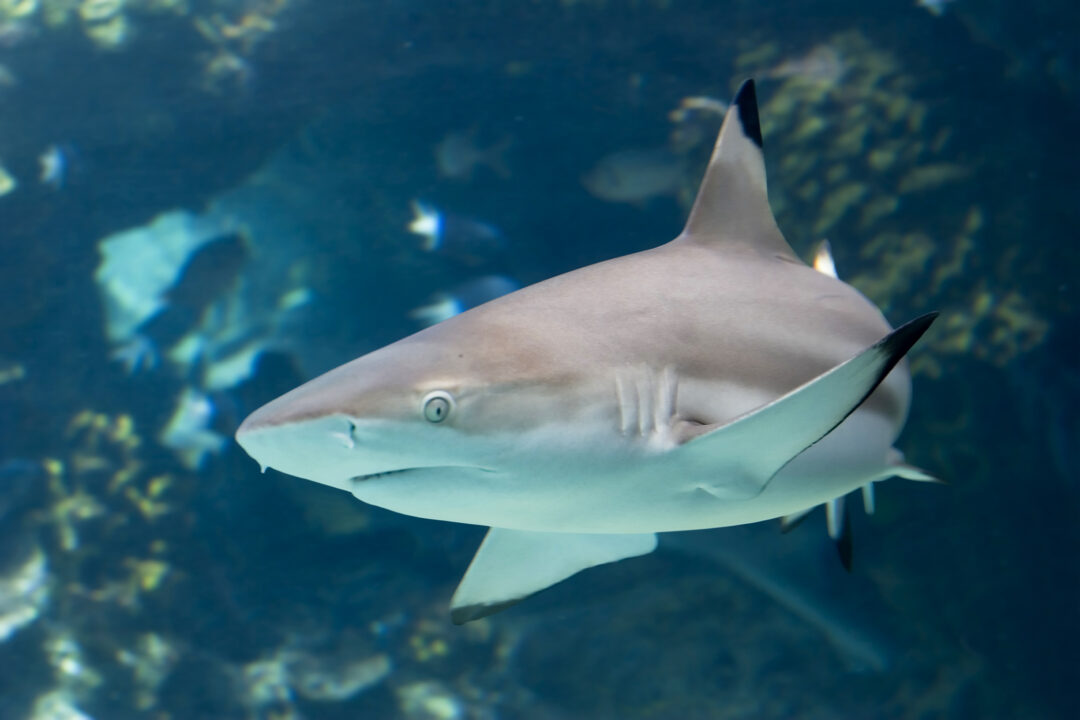 Recognition and Benefits
Recognition Deadline – August 31, 2022
Donors who gave $250+ by August 31, 2022, will receive special recognition and benefits. Scroll below for more details!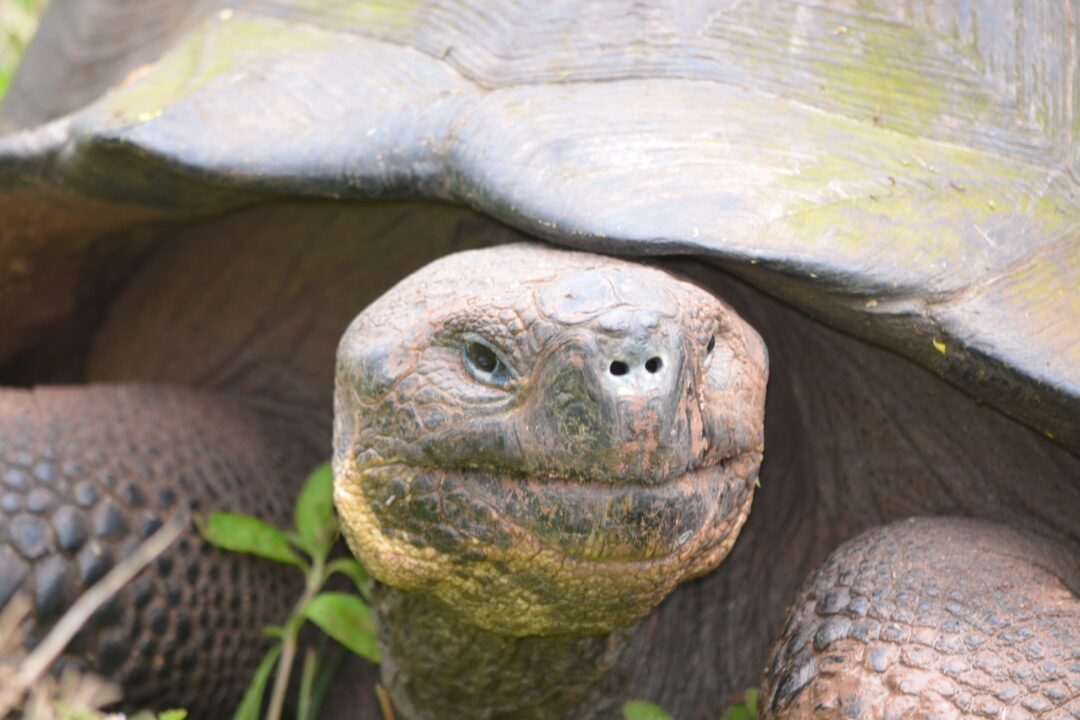 Bring the Galápagos Islands to Houston
Support of our Centennial Campaign will help finish our most immersive experience yet, Galápagos Islands, which will include a home for Humboldt penguins.
---
Galápagos Islands
Coming early 2023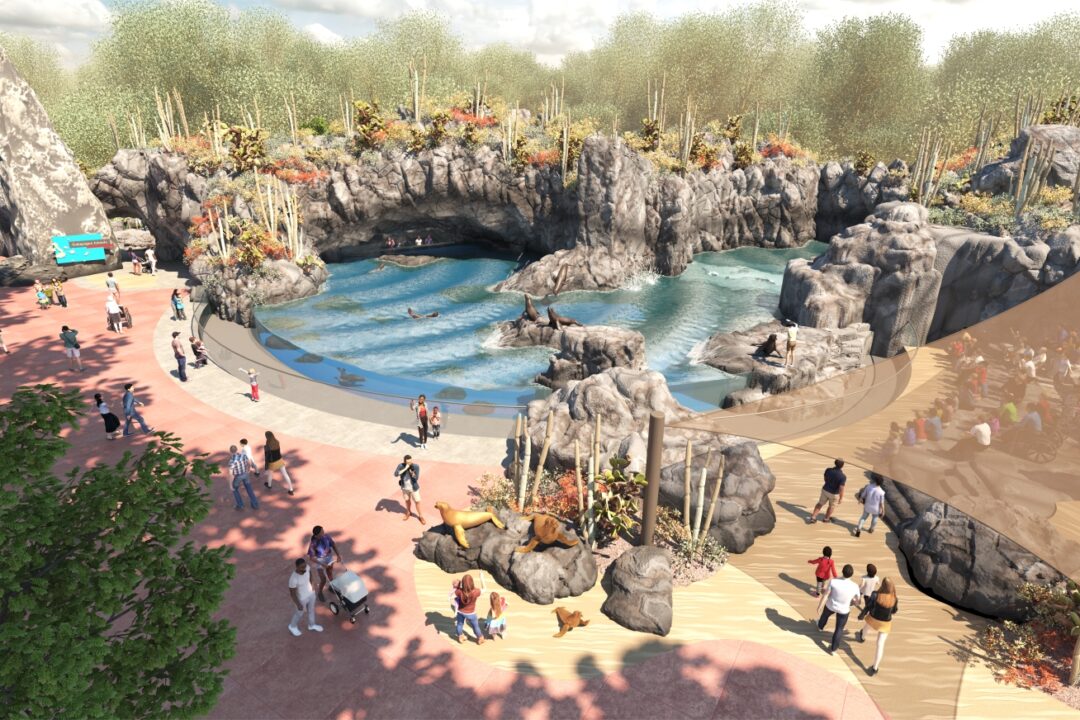 A bigger, better home for sea lions and introducing penguins to Houston
This exhibit will tell the story of the history-changing biodiversity of the Galápagos, featuring giant tortoises, iguanas, sea turtles, sharks, rays, and an expansive aquatic habitat for sea lions. The exhibit will also include a state-of-the-art habitat for a species new to the Houston Zoo: Humboldt penguins.
---
Recognition and Benefits
We are deeply grateful for Houston Zoo supporters who generously supported this transformative campaign. To show our appreciation, donors who gave $250 or more by August 31, 2022, will receive the special recognition and benefits outlined below. More details, delivery information, invitations, etc. will be sent to donors by email.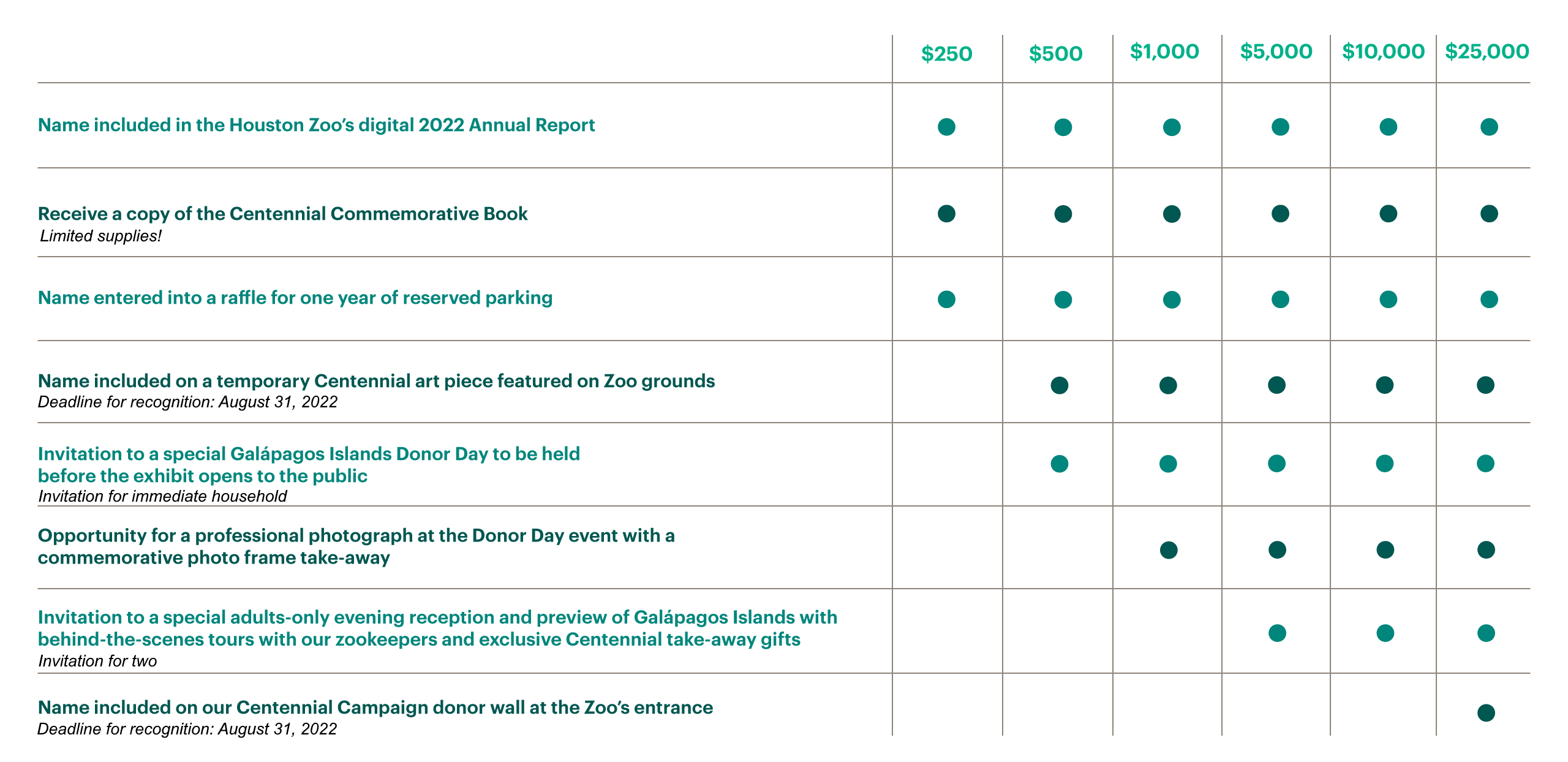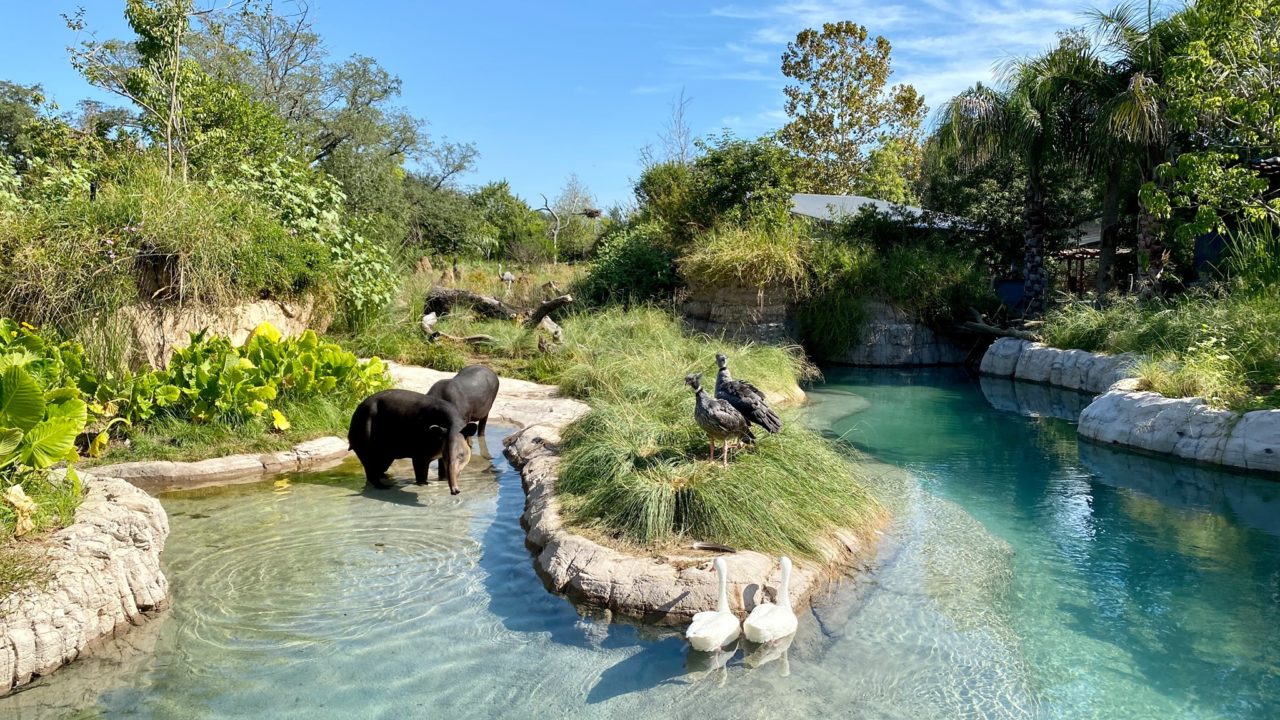 In 2017, we launched the Keeping Our World Wild: Centennial Campaign with a goal to raise $150 million and transform nearly 50% of our campus with new exhibits.  To date, we've raised more than $147 million, which has allowed us to build new experiences for you like Kathrine G. McGovern Texas Wetlands, South America's Pantanal, and so much more.