In October, teens in our Zoo Crew education program participated in a wildlife-friendly spaces challenge — virtually. Zoo staff challenged the teens to take action to create wildlife-friendly spaces within their yard and communities to protect native animals like birds. They also participated in the Texas Pollinator BioBlitz, which is an event sponsored by Texas Parks & Wildlife, for participants to observe and identify pollinators. Check out some of the highlights below!
Spread the Message
Our Zoo Crew helped spread the word to friends and family about Texas Pollinator BioBlitz, as well as shared the event on their Instagram and Twitter accounts to get others to join in. See some of the posts below!
Observed Pollinators and Pollinator Plants
570 observations were made on iNaturalist in the Zoo Crew Pollinator BioBlitz Project documenting 277 species of plants, animals, and fungi throughout Texas and contributing to the Texas Pollinator BioBlitz data. Check out some of the pollinators they identified.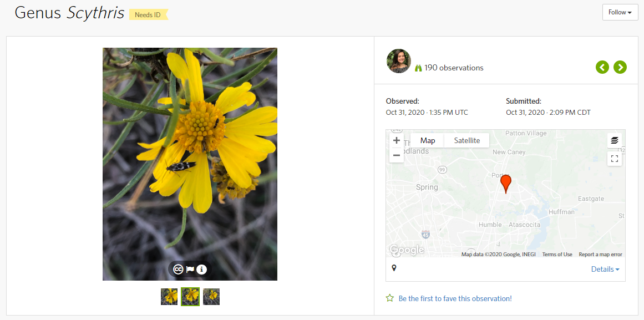 Explored New Natural Spaces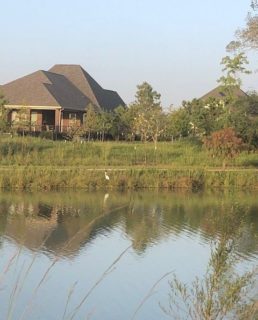 "I went to a new wildlife friendly space. The park is called Dragonfly Park and it is in the residential area of Bridgeland. I was very impressed with all the native plant species and animals I saw there, and it made me happy to know that new communities are taking the time to install native areas and green space throughout their community." – Zoo Crew Member Rachael
"Today I completed the Park Weekly Challenge and went to Cullinan Park in Sugar Land! I have some pictures of the trail I went on (unfortunately it was raining really hard at the end so I had to leave early) and a video of the lake I passed by! I saw a little turtle during my trip AND a snake. My mom and I are terrified of snakes so we kind of ran away haha… I didn't get a good look at the color pattern; I only saw that it was red and yellow and black… so I am thinking it was a Coral snake? I tried to take a picture of it but it turned out to be too blurry ): This was actually my first time encountering a wild snake in a park so that was pretty exciting." – Zoo Crew Member Emma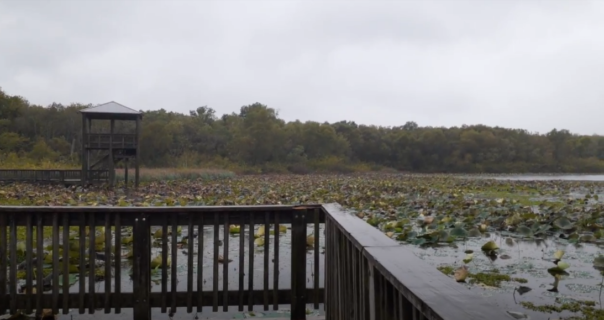 Cleaned Up Their Environment
Zoo Crew participated in a neighborhood park clean up to make natural spaces more wildlife-friendly.
"I went out to Kleb Woods out in Tomball/ Spring area and picked up some trash near the guest area to throw away." – Zoo Crew Member Rachel
Created Wildlife-Friendly Spaces
Zoo Crew created wildlife-friendly spaces in their yards by planting pollinator gardens, hanging up hummingbird feeders, making bird feeders out of old milk jugs, and installing bird baths. See some of the spaces they created below.
Our 2020 Zoo Crew challenge winner, Keira, is pictured below with her cats, and some squirrels thoroughly enjoying the wildlife-friendly space she created!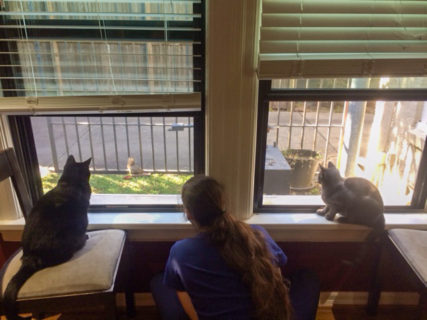 We're so proud of all the amazing wildlife-saving actions these teens have taken within their communities. We now challenge you to create wildlife-friendly spaces in your yard. To learn more about how you can do this, visit the Zoo's Take Action page.