The Houston Zoo enjoyed another record attendance in 2015, welcoming more than 2.46 million visitors through its gates. This number exceeds the 2.38 million guests that visited during 2014, and celebrates eight years of consecutive growth.
This new attendance peak also nudges the Houston Zoo into an elite group as it is now the second most-visited zoo in the country that charges entrance fees, with attendance only exceeded by the San Diego Zoo.
Over the past 12 months, the zoo has also hosted more than 200,000 school children on official field trips and educational programs. As an educational attraction for so many children, teachers and families, the Houston Zoo utilizes its own Education Department to create captivating programs related to the animal kingdom.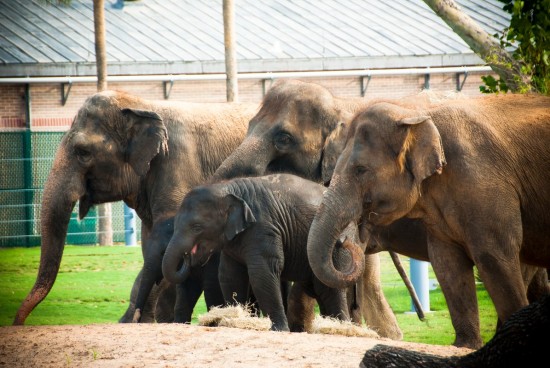 In addition to record-breaking attendance, and hundreds of thousands of school children educated in 2015, Deborah Cannon retired from her position in August as the organization's CEO after leading ten years of prosperous growth and financial stability. Prominent zoological leader Lee Ehmke was named as the new President and CEO of the Houston Zoo in September, moving from Minnesota where he served as the Director and Chief Executive of the Minnesota Zoological Garden and President of the Minnesota Zoo Foundation.
"It has been a privilege to step into my new role here in Houston. Modern zoos and aquariums have a responsibility to expand their focus from traditional attractions to promoting and engaging in wildlife conservation efforts on a global scale," said Mr. Ehmke. "The Houston Zoo's incredible staff excels at connecting visitors to nature, and the creation of these memorable experiences is why I believe that this organization has continued to see increased visitation year after year.
In addition to the millions of guests and school children served, with more than 430 full-time employees, hundreds of contract labor, and millions of dollars spent on construction, the Houston Zoo has an economic impact of approximately $107 million to the Houston community.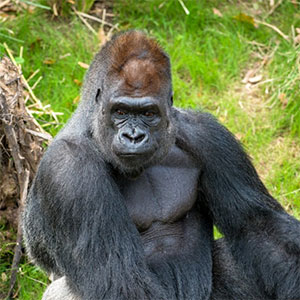 Additional 2015 Milestones
Gorillas of the African Forest, a state-of-the-art habitat opened in May 2015, continues to draw visitors anxious to appreciate the majesty of gorillas face-to-face. This lush home to two groups of western lowland gorillas instantly established itself as a guest-favorite with acclaim throughout the Houston community and beyond.
Now finishing its fourth year, TXU Energy Presents Zoo Lights dazzled patrons with a holiday experience that featured more than two million energy-saving LED lights. A brand new Texas-themed area included illuminated photo opportunities showcasing native Texas wildlife.
The zoo remains dedicated to supporting wildlife conservation efforts and education programs that empower local people to take action. In tandem with its own commitment to conservation, the organization is proud to support many projects across the globe, all tirelessly working to protect threatened wildlife. In 2015 the zoo partnered with 28 conservation organizations in 10 different countries to help save wild animals in their home ranges.