Zoo News Blog
You and the Zoo are Saving Wildlife on the Galapagos Islands!
The Houston Zoo has been supporting wildlife-saving efforts on the Galapagos Islands for the last 6 years. This is made possible by visitors (like you!) coming to the Zoo. We use a portion of each ticket/membership purchased to support efforts in Texas and around the globe to save wildlife in their natural habitats.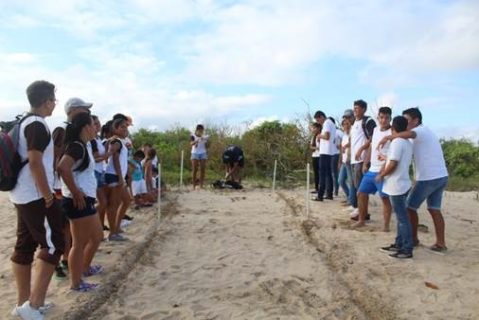 In the Galapagos, we partner with an organization called Ecology Project International (EPI). EPI works on educating youth about the wildlife that lives in their area (like giant tortoises!), while engaging them in hands-on activities to protect species like beach cleanups, sea turtle nest monitoring, and so on. EPI coordinates an after-school program for teens called the Mola Mola Club. These teens participate in a variety of conservation activities on the islands and are so empowered to help save wildlife that they have started their own wildlife-saving programs.
Through small grants funded by visitors coming to the Houston Zoo, we have supported 3 Galapagos teens to carry out the following wildlife-saving projects in 2019: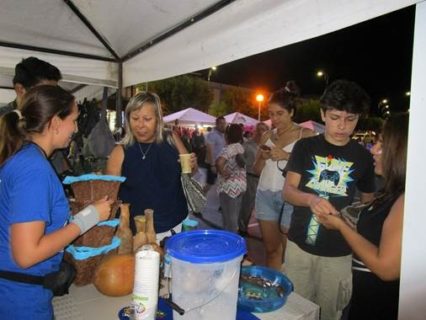 Elvia is interested in reducing plastic use to save Galapagos wildlife like sea turtles. Elvia began her own project to make planters out of coconut husks, reducing the need for plastic planters. She now leads trainings in the community to teach others how to make these planters.
Christopher is interested in saving green sea turtles in the Galapagos. Christopher started a new sea turtle nest monitoring project on his home island, Isabela. Christopher and other Isabela Island teens monitor the sea turtle nests, protect them from predators, and help excavate the eggs when it's time for the turtles to hatch and move into the ocean.
Sergio is interested in reducing plastic use to save Galapagos wildlife like sea lions and giant tortoises. Sergio is making reusable grocery bags out of old t-shirts, as plastic grocery bags are not allowed on the Islands. He holds trainings and community programs to teach others how to make these bags to save wildlife! https://m.facebook.com/story.php?story_fbid=2209832822418428&id=100001751941489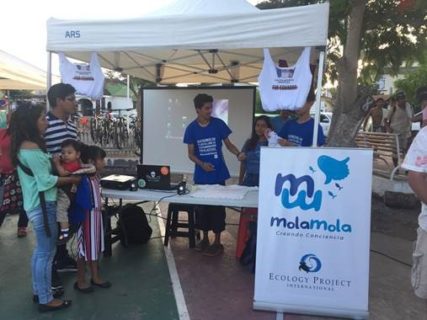 You can continue to help save wildlife on the Galapagos Islands by having an encounter with our Galapagos tortoises at the Houston Zoo! A portion of your tour cost will help our partners at Ecology Project International save wildlife on the Galapagos Islands.
The encounter involves getting up close with some of the Zoo's longest-lived residents, the Galapagos tortoises. During this experience, you'll have special access into our Galapagos tortoise habitat, learning all about Daphne, Seymour and Pinta while offering them a favorite snack.  The Galapagos tortoise encounter is from 10:00-10:45 on Thursdays and Sundays. You can sign up for the encounter here to help save wildlife!