Written by Helen Boostrom

---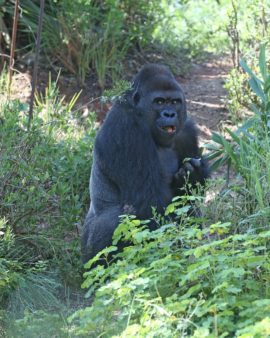 Why have a day to celebrate gorillas?
In fact, if you ask me and our youngest male gorilla, Ajari, gorillas should be celebrated every day!
But for those of you who need more convincing about celebrating this special day, read on for cool facts about gorillas.
Gorillas are social apes and typically live in a harem society with multiple females and one dominant male leader.  Occasionally, unattached males will form loose coalitions, or "bachelor groups" consisting of multiple male gorillas. Houston Zoo is home to both a family group and a bachelor group.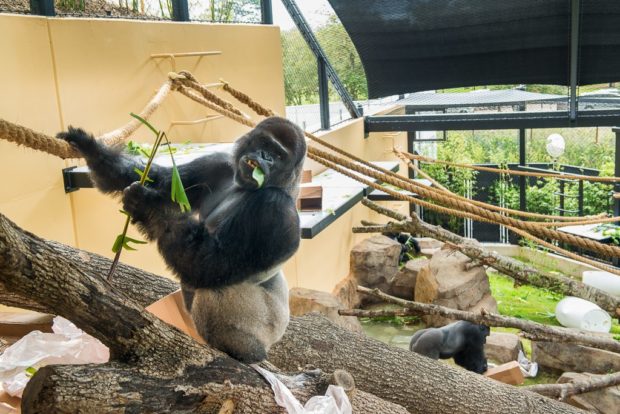 Female gorillas usually only produce one offspring every 4-6 years giving birth only about 3-4 times in their life. This low reproduction rate makes it difficult for gorilla populations to sustain themselves amid growing threats.
There are two species and four subspecies of gorilla: mountain gorilla, Grauer's gorilla, western lowland gorilla, and cross river gorilla. The gorillas at the Houston Zoo are western lowland gorillas.
World Gorilla Day was created to help encourage people all over the world to take action to help these amazing but highly endangered animals.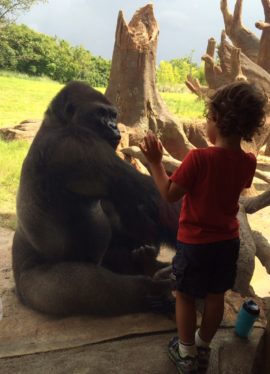 How can you Take Action & Celebrate World Gorilla Day:
Recycle your mobile device

Recycling your cell or smart phone, tablet, or MP3 player will help reduce the demand for ore that is mined in some gorilla habitats, plus if you recycle it at the Houston Zoo, you'll help raise funds for gorilla conservation.

Visit your local conservation organization that supports gorillas!

Between 2010 and 2014, Association of Zoos and Aquariums- accredited zoos contributed over $4.5 million to gorilla conservation efforts. Underlining zoos' financial investments in these programs are their long-term commitments to bolstering their success through organizational support, scientific research, educational opportunities, and veterinary consult.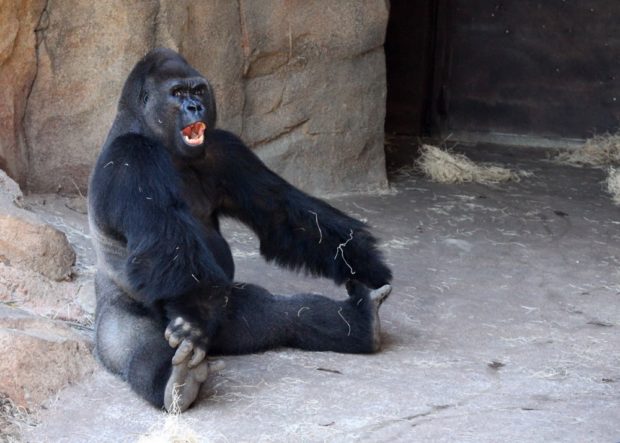 You can also join me and Ajari in our goal to make every day a gorilla celebration by learning more about these awe-inspiring animals and ways you can help. Start here.