Zoo News Blog
Wild Sea Turtles Receive Care at Houston Zoo Vet Clinic
On February 26th Houston Zoo wildlife partners at NOAA (National Oceanic and Atmospheric Administration) brought in several wild sea turtles for medical care.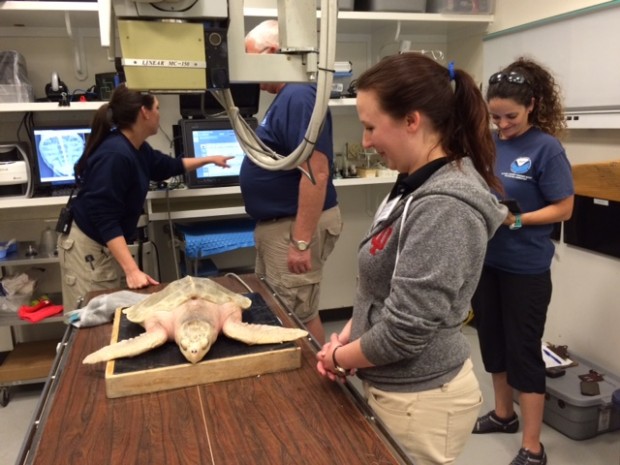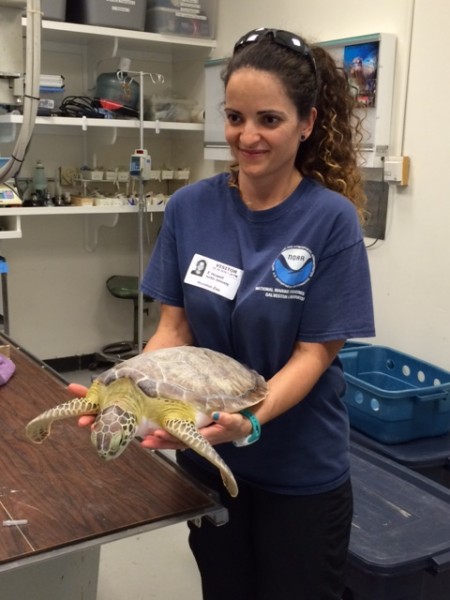 These sea turtles were looked over by the Houston Zoo's vet team and will be rehabilitated at NOAA's sea turtle barn in Galveston until they are ready to be released into the wild.
On March 23rd, an additional green sea turtle visited the Zoo's vet clinic. This turtle had obvious boat wounds and will need plenty of care before it can return to the wild. As the turtle was receiving care, the Zoo's vet staff noticed that not only did it have a boat wound, but the turtle also had parts of a fishing hook in the front left flipper. Dr. Joe at the Zoo's clinic removed the hook and provided care to the carapace (shell) before the turtle returned to Galveston for rehabilitation by NOAA staff.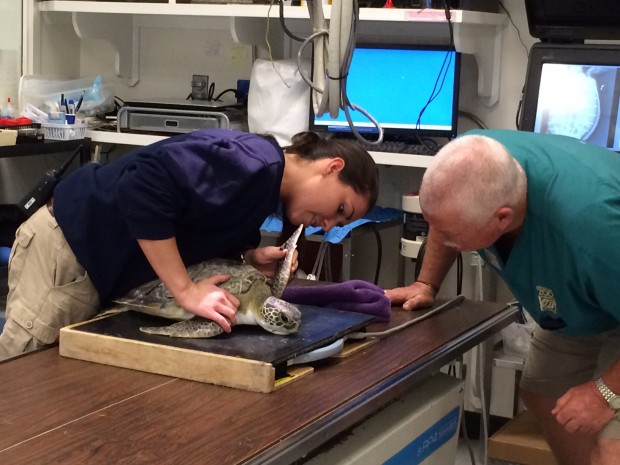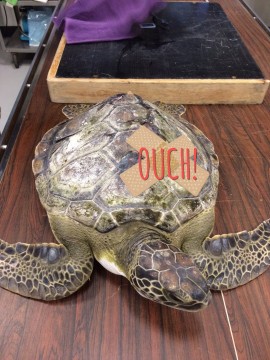 We are just beginning the sea turtle nesting season in Texas. If you happen to see sea turtle tracks, a nesting sea turtle, or an injured/sick/stranded turtle on the beach, please report it to 1-866-TURTLE-5. In addition, if you are fishing and accidentally catch a sea turtle, please also report it to this number!