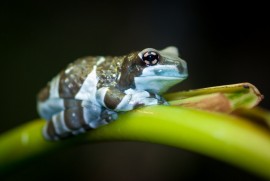 Before we get to that, let me throw this out there.  There are five taxonomic classes of vertebrate (having an internal skeleton) animals.  These are fish, amphibians, reptiles, birds, and mammals.  Historically, amphibians and reptiles have been grouped together, often resulting in confusion as to what each group contains.  Amphibians include frogs and toads, newts and salamanders, and caecilians.  Crocodilians, lizards, snakes, turtles, and tortoises are reptiles.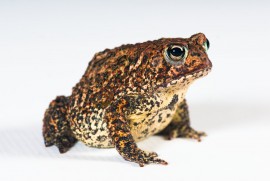 The words "frog" and "toad" are not strict definitions.  In general, frogs have smooth skin and are more likely to stay close to water, while toads usually have dry bumpy skin and can be found further from water.  Also, frogs jump and toads do cute little hops.  Same deal with "newt" and "salamander."  Newts are a kind of subgroup of salamanders and are usually aquatic as adults.  The third kind of amphibian that you've probably never heard of is the caecilian.  These look basically like large earthworms and most are burrowers so aren't seen very often.  Some are quite colorful and one can even grow to almost 5 feet!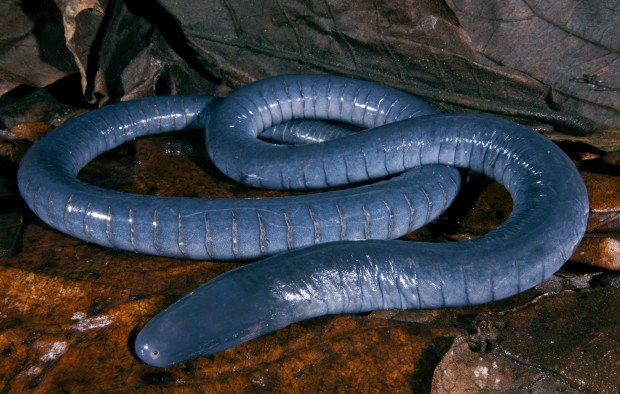 So that is what amphibians are.  Stay tuned over the next few weeks of "Amphibian Month" to learn some interesting, and some downright weird things about them.