Houston Zoo Cougar Cubs Make Public Debut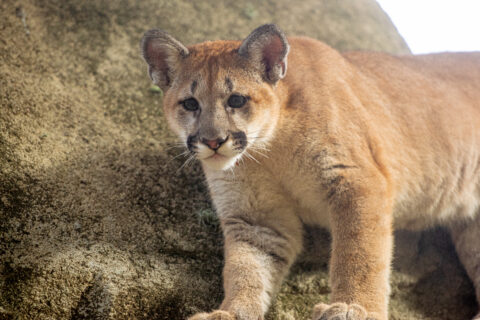 Double the cougar spirit at the Houston Zoo! Five-month-old cougar cubs Shasta VII and Louie made their official public debut today from their temporary home across from the black bears, a smaller habitat and just the right size for the growing cubs. Shasta and Louie spent a few days slowly adapting to their new surroundings as their keepers worked on teaching them how to voluntarily shift in and out of their new habitat. The cougars will eventually move into the Zoo's cougar habitat once they are big enough for the larger space. In the meantime, guests, University of Houston students and alumni can see the cougars exploring their temporary home. Current UH students can visit the Zoo for free by reserving an online ticket and must show their student ID at entry.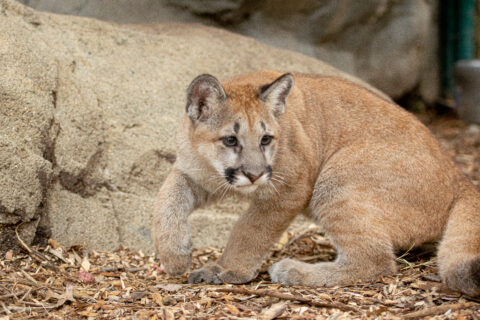 During quarantine, Shasta VII and Louie were carefully monitored and treated for parasites they contracted in the wild. Until recently, the cubs remained behind the scenes while they received medical care, allowing them time to get comfortable with their caregivers. As they continue to grow so do their personalities. Shasta is more curious and adventurous while Louie can be seen on the heels of his brother. While the two are inseparable the best way to currently tell them apart is by their tail. Shasta has a thicker strip of black on his tail than Louie. Shasta is also a bit leaner while Louie has pinker nose. These physical traits are expected to change as the cubs get older.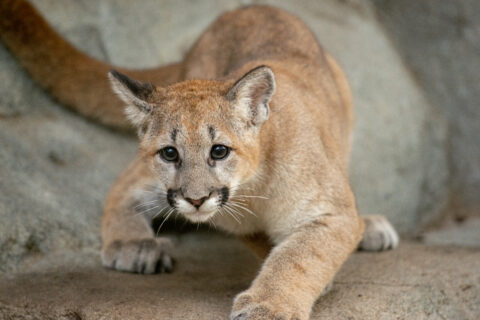 The cubs came to the Houston Zoo in November after being found alone in Washington State. At an estimated four-weeks old, wildlife experts determined it was unlikely the orphaned cubs would survive on their own and within days they arrived at the Houston Zoo.
Shasta VII, as well as Louie, began their duties as faithful representatives of the University of Houston during the 2022 fall semester ring-guarding ceremony by guarding two ring boxes. In their short time at the Zoo the duo has shown their strength and resilience, a promising trait to be successful ambassadors for all cougars in the wild while carrying the responsibility of representing the cougar spirit of the University of Houston.