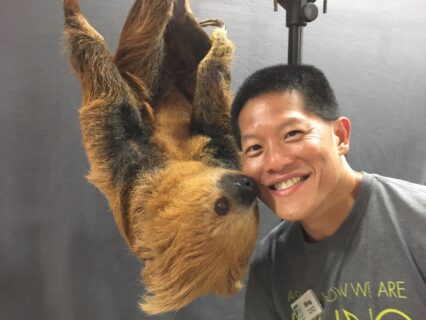 Meet Bing! He's been volunteering at the Houston Zoo for over 20 years. He moved into a keeper aide role in 2003 with Carnivores and then Sea Lions. Since 2006, he's now been a keeper aide in the Natural Encounters building. Keeper aides volunteer alongside our animal care staff and assist with habitat cleaning, diet preparation, and more.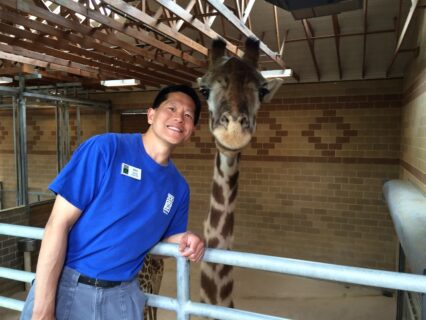 Bing loves learning what the zookeepers do behind the scenes, especially the training they do with the animals. Although cleaning exhibits is a big portion of the day, it's rewarding for him to take part in the food prep, enrichment, and husbandry that the keepers do on a daily basis. Bing shares that it's amazing to see the one-on-one bond that the keepers develop with the animals they care for.
With the Houston Zoo's centennial coming up, we asked Bing to share one of his favorite Zoo memories. He shared that the training sessions he gets to participate in are one of his fondest memories.
Bing shares, "Whether it's conditioning animals to being around new people or being a spot for their target training (animals are trained to place their nose on a target object or person)." "Being around animals always brightens my day, and it's a treat to have up-close experiences with animals as part of their training sessions!"