Young Black Bear Comes to the Houston Zoo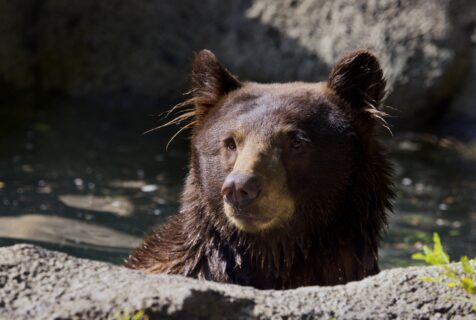 There's a new kid on the block at the Houston Zoo! A two-year-old black bear has made his Houston Zoo debut. The young bear was named Claud by the Hamill Foundation. Claud came to the Houston Zoo from Reno, NV where he was seen feeding near campsites on several occasions and appeared to be orphaned. His comfort level to humans posed a risk to park people. The Nevada Department of Wildlife rescued Claud and asked the Houston Zoo if it could offer him a home.
Guests can see Claud exploring his new home in the Hamill Foundation Black Bear exhibit, across from the lions. In his new space, Claud will have access to several pools, a waterfall and places to hide, dig and climb. Since his arrival six weeks ago, Claud finished his quarantine and will be introduced to Belle, the Zoo's nine-year-old black bear, in the future.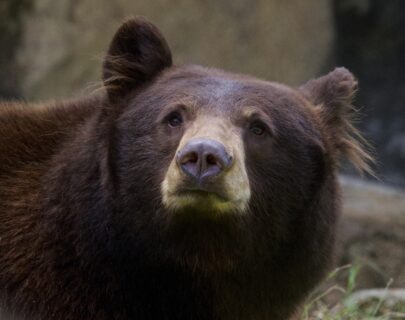 In his short time at the Zoo, Claud has shown himself to be very curious with his new surroundings. He can be seen exploring and readily uses the enrichment his animal care team provides. Claud is very interested and engaged with all his new home offers, especially taking a splash in the pools in his habitat.
Guests help save black bears in the wild when they use their digital pass to visit the Houston Zoo. The Houston Zoo saves bears in the wild by switching to a paperless ticketing system and by participating in state protection planning in Texas. Guests can do their part to save wild bears by using recycled paper products. Bears need trees to live, and by using less paper or recycled-content paper products, fewer trees are cut down.