Zoo News Blog
Staff Saving Wildlife in the Mariana Islands (Part 6)!
This blog was written by Steve Howard, a member of the Zoo's Bird Department. Steve Howard received a Staff Conservation Fund grant from his coworkers at the Houston Zoo to carry out a wildlife-saving project for birds in the Mariana Islands (a chain of islands in the western North Pacific Ocean). We will be posting a series of blogs as Steve documents his work overseas. 
An educational opportunity in Tinian.
With just a few more days to go here on the island of Tinian, we had an opportunity to talk to the students (ALL of them!) in the local elementary school. They came in two groups, k-3 and 4-6, of about 140 students each.
Two members of our group, Fields Falcone from Memphis Zoo and Ellen Gorrell from the Toledo Zoo put together a great PowerPoint program covering the birds of the island, why they were endangered and what we were doing, as well as what the kids could do to help.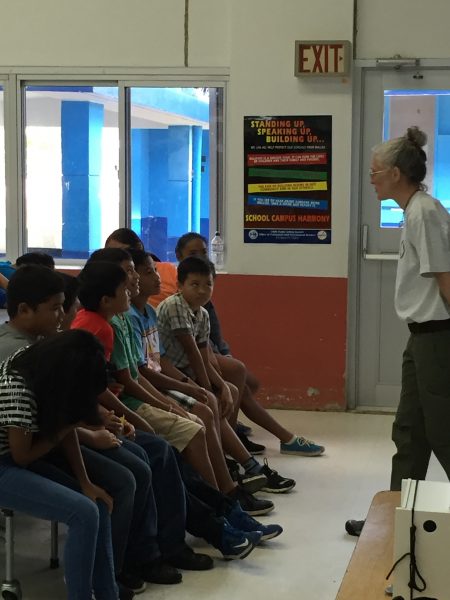 We had a demonstration net to show how we trap the birds, as well as transport boxes so we could explain the process of moving them to their new home. Josh Minor, a member of the education team at the Toledo Zoo, did a great job talking to the kids and getting the concepts across to them. The children were interested in the birds from their home, some of which they never see if they don't go into the forest. The older children especially were interested in the process, and wanted to know why we would come from so far to do this. It was a chance to share my love of birds and my concern and fear that we may lose these wonderful animals.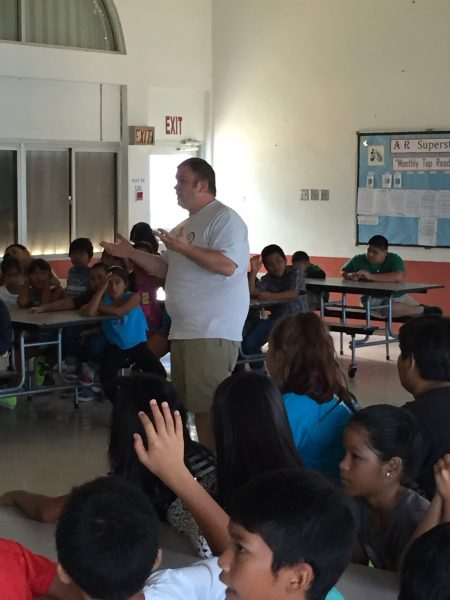 It was also a chance to raise awareness of the fact that these birds are from nowhere else on the planet, and that it is possible that we could lose them. Josh actually ran into one of the kids in the grocery store the next day, and he said "I'm not going to eat birds any more"! So the information did get across!
Conservation work isn't just something that's done directly with the animals. Raising awareness of the problem and the threat to the animals, encouraging children to learn what they can about the birds and what they can do to help (like plant a tree), is just as much a part of the work as the translocation of the birds. It was good this year to have a part in both.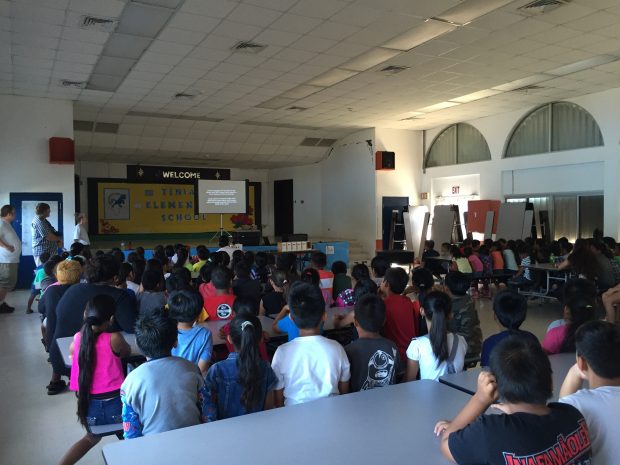 To find out more about our Houston Zoo staff saving wildlife, click here.