Zoo News Blog
Saving a Critically Endangered Toad Species 7,300 Eggs at a Time
Written by Colin Thompson

---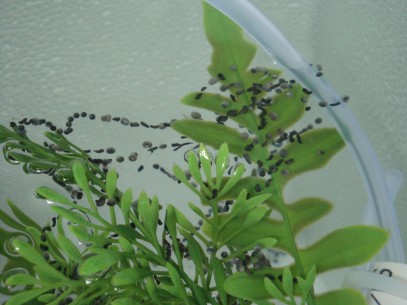 While the Houston toad hasn't been seen in the wild in Houston since 1973, the Houston Zoo currently houses about 400 of them. Every year, we use this captive assurance population to bolster the wild population in Bastrop County. In 2015 we released about 600,000 eggs and in 2016 we released over 775,000 eggs. During the 2017 breeding season, we hope to release even more! Moving those eggs from Houston to Bastrop is no simple task though. This year, we're taking a closer look at the impact our transport practices could be having on the viability of the eggs after they're released.

Houston toad eggs are very fragile, as they lack a hard or leathery shell like bird or reptile eggs. Instead, the eggs are suspended in a jelly which forms a long strand. Each female toad lays one egg strand per year, and each strand contains an average of 7,300 eggs, with larger strands reaching over 14,000! To make sure we are using the best possible methods to transport these large masses of eggs, we're setting aside about 100 eggs from each egg strand to monitor as a "control group". The "control" eggs stay at the Houston Zoo, while the rest of the strands are driven two and a half hours away to Bastrop County. When we arrive, we remove another 100 eggs from each strand before releasing the majority of the eggs into the wild. We then drive those 100 eggs back to Houston to observe alongside the control group. By doing this, we can see if the development of our eggs is being hindered by the journey to Bastrop County, allowing us to alter our methods for better viability.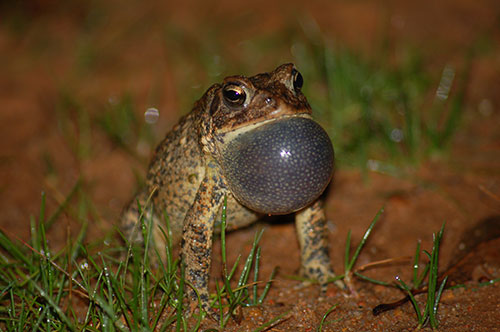 So far, we're finding that the transported eggs are developing at the same rate as the control eggs, which means our transportation methods are not having a negative impact. This is great news for Houston toads! Keep checking back for updates on this year's Houston toad breeding project, and be sure to visit the Swap Shop and Reptile House to see this awesome native species in person!