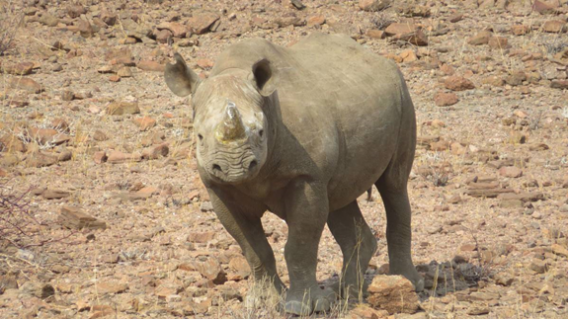 The Houston Zoo is proud to partner with Integrated Rural Development and Nature Conservation (IRDNC) to protect critically endangered black rhinos in Namibia. Poaching is still one of the biggest threats to rhinos and IRDNC's Rhino Ranger program works to monitor and protect these amazing animals with 17 Rangers working across six conservancies in Namibia.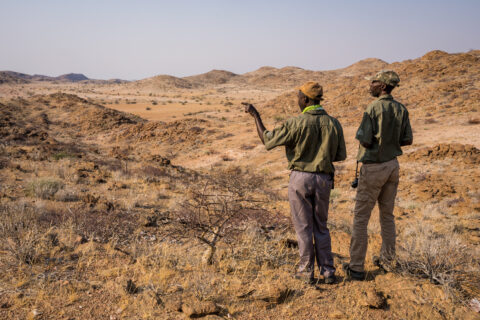 With the Houston Zoo's support, we help provide food for Rhino Rangers during anti-poaching patrols, outfits Rangers with quality uniforms including strong hiking boots, supplies camping gear such as tents and bedrolls for multi-night patrols in the African bush, and equip Rangers with state-of-the-art rhino monitoring tools including digital zoom cameras, GPS units, and binoculars.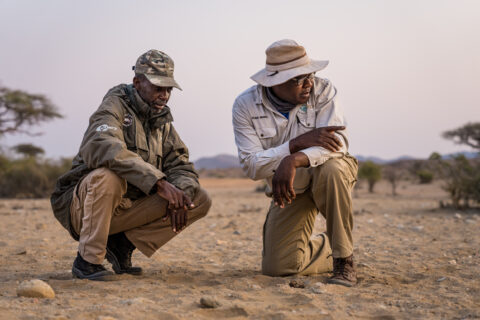 Every time you visit the Zoo to see our southern white rhinos, you're helping save rhinos in the world. A portion of each Zoo membership and admission goes toward helping the Zoo's partners around the world, like IRDNC. We are proud to help provide Rhino Rangers with the tools they need to keep rhinos, as well as other animals in the region like lions, elephants, giraffes, and zebras, safe from harm.
In 2022, IRDNC's 17 Rhino Rangers logged a record high number of patrol days and miles covered. As a result, there have been no rhino poaching incidents within IRDNC's patrol area over the last three years.
Together, IRDNC and Houston Zoo, are saving rhinos in the wild.