Zoo News Blog
Save Water, Save Wildlife, and Save Money-May 21st Rain Barrel Workshop!
Save water, save money, and save wildlife at the Houston Zoo on May 21st! The Zoo is partnering with the Galveston Bay Foundation to hold a rain barrel workshop from 9:00 a.m.-11:00 a.m. at the Zoo's Brown Education Center. Your workshop registration includes 1 rain barrel and 1 kit, at a low price of $35! Interested participants can sign up by here.
Rain barrels are a great addition to your home-they can help reduce your water bill by capturing rain water that you can reuse for your lawn and plants all-year long. Reusing rain water helps ensure there is enough water in the future for wildlife (like Houston toads) and people.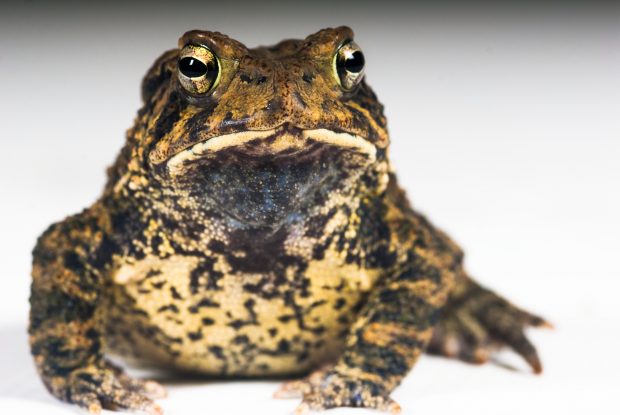 The Houston Zoo has several rain barrels to help ensure we reuse water. If you have been to our produce garden in the Children's Zoo, you may have seen one of our rain barrels.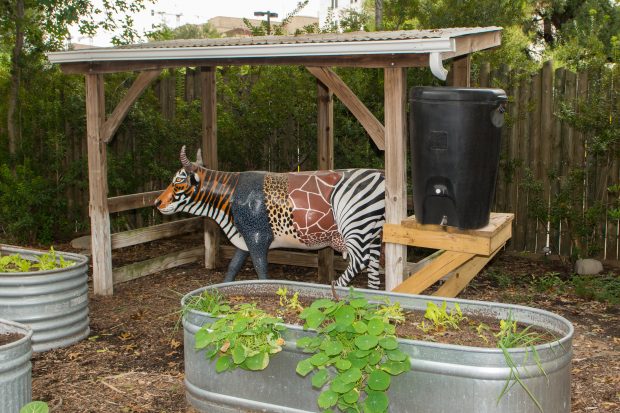 In addition to the rain barrel in the Children's Zoo, we have 2 rain barrels behind-the-scenes. One is located at our commissary-where all of the diets are prepared daily for our animals. It is located next to another produce garden and collects water to be reused on a variety of plants. Finally, we have a very large, 5,000 gallon rain barrel by our rhino barn. In 2015, this rain barrel alone collected and used nearly 35,000 gallons of water! In Texas, that is the equivalent (by 2013 data) of 1 above-average Texas household's annual water needs.
You can take action and reuse water in your own backyard by participating in our rain barrel workshop at the Zoo on May 21st from 9:00 a.m. to 11:00 a.m. Reusing rain water is a simple action to take that not only helps wildlife, but helps you to save on your water bill! After our workshop, participants will have a chance to paint their rain barrels and enter it into an art contest! Check out some of the decorated rain barrels from previous workshops (photos courtesy of Galveston Bay Foundation rain barrel workshop participants):