Spring has sprung, and with it comes our beloved buzzing pollinators, bees. However, we know they aren't always welcome in our backyards or on our properties. If you are unsure as to how to safely rid them from your property, no need to worry! A simple bee rescue and relocation is all you need.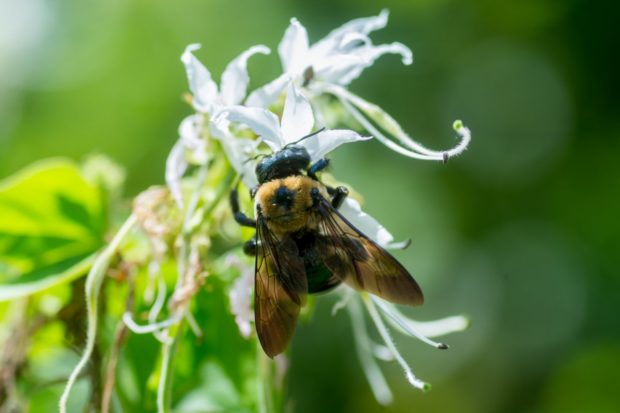 Nearby bee protection organizations (a sample list is provided below) rescue and move these bee colonies to safe environments, all without the use of pesticides. With bee rescue and relocation, you get rid of the bees you don't want on your property, and the bees can continue to do what they do best – pollinate our food! All you have to do is give them a call, and they'll do the rest.
Why should you care for the welfare of these animals? There's been a sharp decline in honeybee populations in the US and around the world, and bees are an important pollinator, responsible for some of our favorite foods.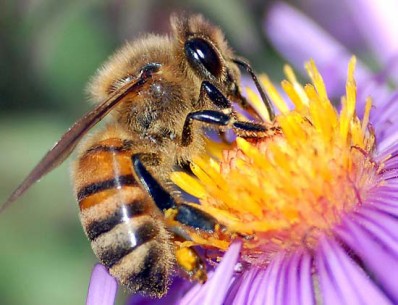 It's exciting to go outside in the spring and gaze at the butterflies hovering around colorful flowers, hear the buzz of the bees, and catch a glimpse of a hummingbird flitting around some honeysuckle; but lately pollinators have had a tough time keeping their populations up because of habitat loss, climate change, and pesticides that harm the beneficial bugs that provide pest control.
Bee-pollinated plants provide us with every third bite of food we eat… it is certainly in our best interest to take care of ALL of our bees, honeybees and native bees alike.
Learn more about how you can save pollinators, like bees, in the wild at www.houstonzoo.org/takeaction.
Here are just a few places to call if you're looking to remove bees from your backyard:
Houston Bee Removal
Harris County Beekeepers Association
Prime Bees – Bryan/College Station
American Honey Bee Protection Agency (AHBPA) – Based in Austin